"I don't want whiter, healthier teeth", said no one ever. Since we're spending more time at home and trips to the dentist have become less frequent, many of us are looking to step up our dental routines. Aside from the classic two minutes of brushing and regular visits to the dentist, what do your teeth actually need to stay healthy and look whiter?
Looking after your teeth is all about routine and practising your healthy habits consistently. Alongside brushing your teeth for two minutes, day and night, there are a few ways you can make sure your smile stays in check.
1. Brush properly
One of the most important things when it comes to brushing is that you brush properly. Brush for the FULL two minutes, and make sure you brush the back. Take your time and move the brush in circular motions to remove any stubborn plaque.
2. Go electric
Manual toothbrushes are getting left behind and replaced by their more efficient, electric counterparts. Although they can be a little bit more expensive, investing in an electric toothbrush is an investment in your dental hygiene, and your smile will love you for it.
Rechargeable and longer-lasting, electric toothbrushes result in less waste while giving your teeth a better clean. They also help to make sure that you're brushing for the correct amount of time, as many electric toothbrushes come with built-in timers.
FOREO ISSA 2 Electric Sonic Toothbrush (Various Shades)

Oral-B Pro Genius 8000 Electric Toothbrush

Spotlight Oral Care Sonic Toothbrush

FOREO ISSA 2 Sensitive Electric Sonic Toothbrush Set (Various Shades)

Oral-B Pro4000 X Action Toothbrush
3. Don't rinse
This may sound strange, but trust us on this one. Lots of people make the mistake of rinsing water their mouth as soon as they've finished brushing their teeth. Although you can spit out excess froth, you should leave the toothpaste in your mouth once you finish brushing. This gives the toothpaste more time to work its magic, rather than cutting the journey short.
If you're looking for a new toothpaste, the Regenerate Enamel Science Advanced Toothpaste has over 200 glowing reviews. Fuelled by clinically proven, patented NR-5™ technology based upon years of extensive research, the toothpaste recreates the mineral that tooth enamel is made of, working to reverse the early erosion process. Revolutionising dental hygiene, the formula protects against cavities, acid and decay to leave you healthier teeth.
Regenerate Enamel Science Advanced Toothpaste 75ml

Marvis Jasmine Mint Toothpaste (85ml)

Spotlight Toothpaste for Rebuilding Teeth 100ml

Spotlight Oral Care Toothpaste for Whitening Teeth 100ml

Marvis Classic Strong Mint Toothpaste 85ml
4. Mouthwash isn't just for bad breath
Mouthwash should have a firm place in your dental routine. Not only does it keep your breath fresh, but it also helps to reduce the bacteria in your mouth, making it harder for dental plaque to form. Less plaque means healthier teeth and a happier smile.
Waken's award-winning line of sustainable mouthwashes is exactly what you need. Gentle yet effective, the vegan-friendly formula is housed in sustainable packaging, helping to combat plastic waste. Also alcohol-free, the mouthwashes clean your teeth without leaving a burning feeling!
Should I use mouthwash before or after brushing?
Using your mouthwash immediately after brushing will wash away your toothpaste and interrupt its good work. Instead, according to the NHS website, you should use your mouthwash at lunchtime to refresh your mouth in the middle of the day.
Waken Mouthwash Spearmint 500ml

Waken Mouthwash Strawberry & Mint 500ml

Waken Mouthwash Apple & Mint 500ml

Waken Mouthwash Peppermint 500ml
5.
Everyone

needs to floss

We've all been told to do it, and many of us have forgotten about it (or, pretended to). A terrible habit that the British population is famous for is our refusal to floss. Flossing isn't just for getting food out of your teeth, it's an important method for strengthening your gums and reducing plaque. Also helping to reduce inflammation, flossing reaches the areas that your toothbrush can't, helping to keep your mouth as clean as possible.

Spotlight's Dental Floss for Whitening Teeth is made from recycled ocean plastic, making it good for your teeth and the planet.
Spotlight Oral Care Dental Floss for Whitening Teeth

Spotlight Oral Care Dental Floss for Gum Health

Spotlight Oral Care Dental Floss for Decay
Discover More...
Want to learn more top beauty tips from experts and industry insiders? Check out our blogs below or head over to the oral care corner, here on LOOKFANTASTIC.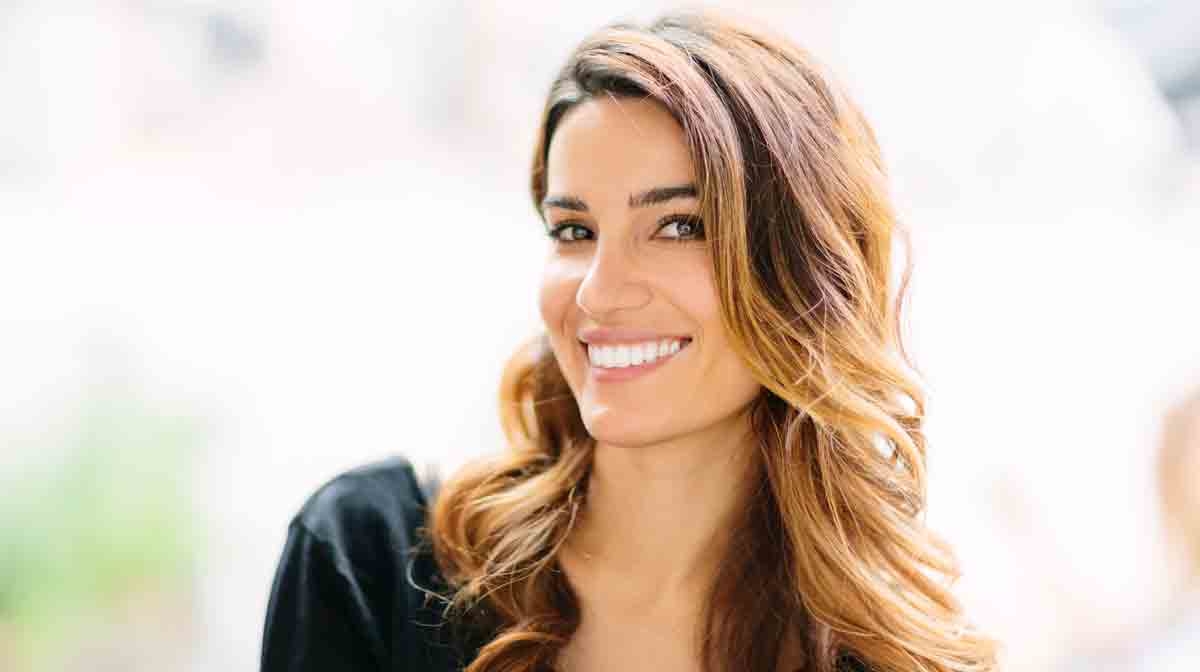 Advice
3 Ways To Make Your Teeth Look Whiter
During sunnier days, the best accessory you can wear is your smile and so today we're sharing with you our top 5 ways to make your teeth look whiter, so you can really make the most of shining from within!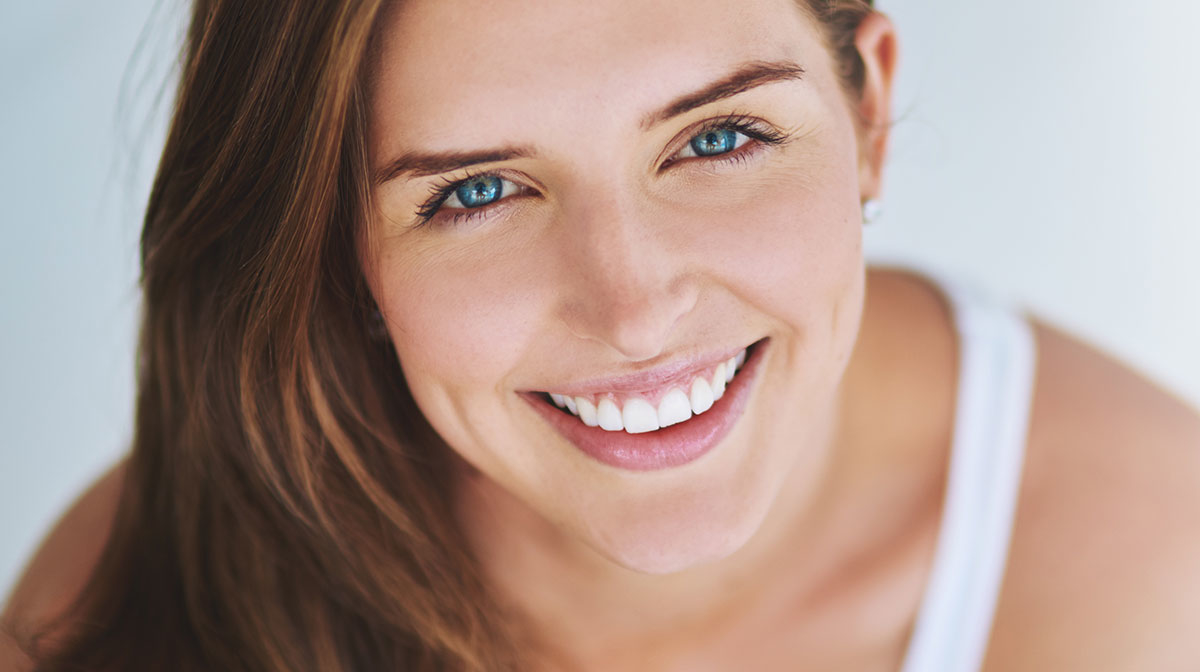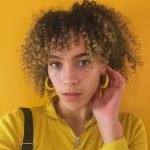 As a haircare obsessive, I'm always on the lookout for new products and methods that will define my crown. I can never stick with a hairstyle for too long, and I love to pair minimal makeup with a bold lip. I specialise in haircare, with a mission to make all hair types and textures look and feel fantastic. If you're after a new routine or product – I'm your girl, I've tried every haircare challenge and all the curl creams I can get my hands on. I couldn't live without my wash-and-go routine, and I follow the Curly Girl Method religiously. Unable to find my perfect salon, I've always cut, braided and dyed my own hair, working as a freelance hairdresser since 2016. Although I'm a long-time fanatic, I've been writing about beauty since 2019, working with haircare specialists from Cantu, Boucleme and Mielle Organics to uncover the best tricks and tips. Felicia Leatherwood is my haircare guru, and Scary Spice is my all-time icon.