Aloe Vera is a staple ingredient in many skin care and body care products that are designed to hydrate and help repair your skin. Extracted from the leaves of the aloe vera plant, Aloe Vera gel has also been used for centuries to treat and soothe wounds. If you're keen to learn more about the key benefits of using aloe vera on your skin, as well as the very best aloe vera infused products, then keep reading our expert guide.
Why Aloe Vera Is Good For Your Skin
If you suffer from redness or dry, irritated skin, incorporating Aloe Vera into your daily skincare and bodycare routine can help to calm, soothe and even out the general appearance of your skin. What's more? Aloe Vera is a powerful anti-inflammatory that absorbs quickly without leaving a greasy residue.
1. Aloe Vera helps soothe sunburn
Sunburn can be extremely uncomfortable and even painful in severe cases. You can soothe sunburnt skin by applying Aloe Vera on the affected area daily. The core properties in Aloe Vera will help restore moisture and take the redness down.
2. Aloe Vera can help small cuts and abrasions
Aloe Vera can soothe skin which has been scuffed or cut. When used on the affected area, the anti-inflammatory properties of Aloe Vera can help provide relief from pain while minimising scarring, thanks to its collagen-boosting properties.
3. Aloe Vera can soothe psoriasis and eczema 
Aloe Vera is hugely hydrating and cooling, which can help alleviate the itchy, dry skin that is a symptom of skin complaints such as psoriasis and eczema.
How To Use Aloe Vera On Your Face
Aloe vera is completely safe to use on your face and is especially beneficial when mixed with other skincare ingredients that help hydrate, brighten and restore your skin. Aloe Vera can also help soothe acne-prone skin by taking down the redness and helping to heal painful, sore breakouts.
The Best Aloe Vera Skincare
Treat your skin to a refreshing and restorative Aloe Vera treatment with the Benton Aloe Soothing Mask Pack. This nourishing sheet mask calms dry, irritated skin to achieve clear, soothed skin that is instantly hydrated and refreshed.
Achieve radiant skin with the PIXI Glow Tonic. This nourishing toner is powered by Glycolic Acid and is enriched with Ginseng to improve circulation and Aloe Vera to replenish vital moisture. This hydrating tonic helps to restore a natural balance and soothe the skin.
Aloe Vera, Witch Hazel and Allantoin are the key ingredients in the Medik8 Daily Refresh Balancing Toner. This soothing pH balancing works hard to restore a comfortable, healthy complexion.
For a calming, non-drying cleanser, choose the Sukin Foaming Facial Cleanser. Combining natural ingredients such as chamomile, Aloe vera, witch hazel and green tea, your skin will be instantly purified and balanced.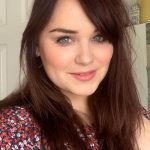 I've been writing about hair and beauty for over 10 years. I am a collector of vintage perfume and my go-to look always includes a bold pink lip! For more, visit https://www.goodgollymisshollie.co.uk