With endless new makeup innovations entering the beauty sphere, it can be a whirlwind keeping up with what's new, never mind finding the time to discover which new launch will work best for your skin type. This is why we're here to help!
Curious to find out what exactly a CC cream is? Keep on reading for our in-depth guide to CC cream. Here, we answer all your questions about what exactly makes a CC cream, how they work and which are the best colour correcting creams to buy.
What i
s
CC cream?
'CC' stands for colour correcting and a CC cream is simply a colour correcting moisturiser. CC creams prep, prime and conceal problem areas and generally have a whipped, matte texture. CC creams remove the need for multiple products as they are a great all-rounder for concealing redness, hyperpigmentation and dark undereye circles.
 CC creams are best suited to:
Blemish prone skin
Skin with redness
Oily skin
Skin showing the signs of ageing.
Is CC cream the same as a foundation?
CC cream is different from a foundation in the way that it is much lighter in its consistency. CC cream is ideal for days when you'd like a bit of coverage to even out your complexion, but don't want the full coverage that foundation offers.
What's the Difference Between CC Cream and BB Cream?
CC creams provide slightly more coverage than BB creams and are typically less oily in texture. A BB cream or 'beauty balm cream' is more of a tinted moisturiser and offers a sheer and light coverage. If you'd like to learn more about the difference between BB cream and CC creams, discover our guide on how to choose a BB or a CC cream.
Which Are The Best CC Creams?
Our beauty experts have tried and tested many CC creams, here are 4 of the best CC creams you can buy that deliver instant results.
For a luxury colour corrector, call upon the By Terry Cellularose CC Serum. Working to deliver brightened, moisturised and rejuvenated skin, this lightweight CC cream blends seamlessly into dull skin to reveal a flawless visage. With
White Rose Stem Cells and antioxidant Vitamin E, light-reflecting technology effectively minimises the appearance of fine lines and imperfections, whilst promoting a radiant glow and a smooth, even skin tone.
Choose from the following shades:
'Immaculate Light': Perfect for redness and dark spots on porcelain skin.
'Rose Elixir': A light pink iridescent shade to brighten fair skin tones.
'Apricot Glow': Smooths and illuminates light to medium skin tones.
'Sunny Flash': A bronze hue for darker skin tones and a sun-kissed glow.
For a beautiful HD finish, look no further than the Erborian CC Crème. Combining the lightweight consistency of a moisturiser with the coverage of a tinted moisturiser, this colour correcting cream will blend seamlessly with your natural skin tone. Complete with broad-spectrum protection and Vitamin B3, this dewy illuminator will mask the appearance of fine lines whilst serving up a beautiful glow.
For a photo-ready finish choose the bareMinerals Complexion Rescue Tinted Moisturizer SPF30. The ultimate multi-tasker, this sheer coverage gel makeup delivers instant hydration and radiance in one application. For energised, balanced skin, this SPF enriched cream delivers instant results to lacklustre complexions.
Neutralise red tones with the L'Oréal Paris C'est Magic CC Cream Anti-Redness moisturiser. This weightless CC cream offers lightweight coverage from smart pigments that adapt seamlessly to your skin when applied to your face. Pro-vitamin B5 and Vitamin E create a refreshing anti-oxidant cocktail to strengthen the skin's natural defences and fight the effects of environmental aggressors.
CC creams are brilliant multi-purpose products that can be used to even out camouflage and hydrate your skin quickly. Which one will you try?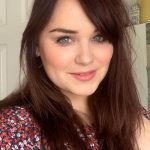 I've been writing about hair and beauty for over 10 years. I am a collector of vintage perfume and my go-to look always includes a bold pink lip! For more, visit https://www.goodgollymisshollie.co.uk