If your skin is very sensitive, the thought of trying out new products and formulas can be quite daunting which makes finding the perfect moisturiser for your skin type very difficult.
As many potent ingredients, both natural and synthetic, and fragrances can easily irritate sensitive skin, opting for a hypoallergenic moisturiser is one of the safest ways to keep sensitive complexions hydrated and plump with no irritation.
Our Picks of the 
Best Hypoallergenic Moisturisers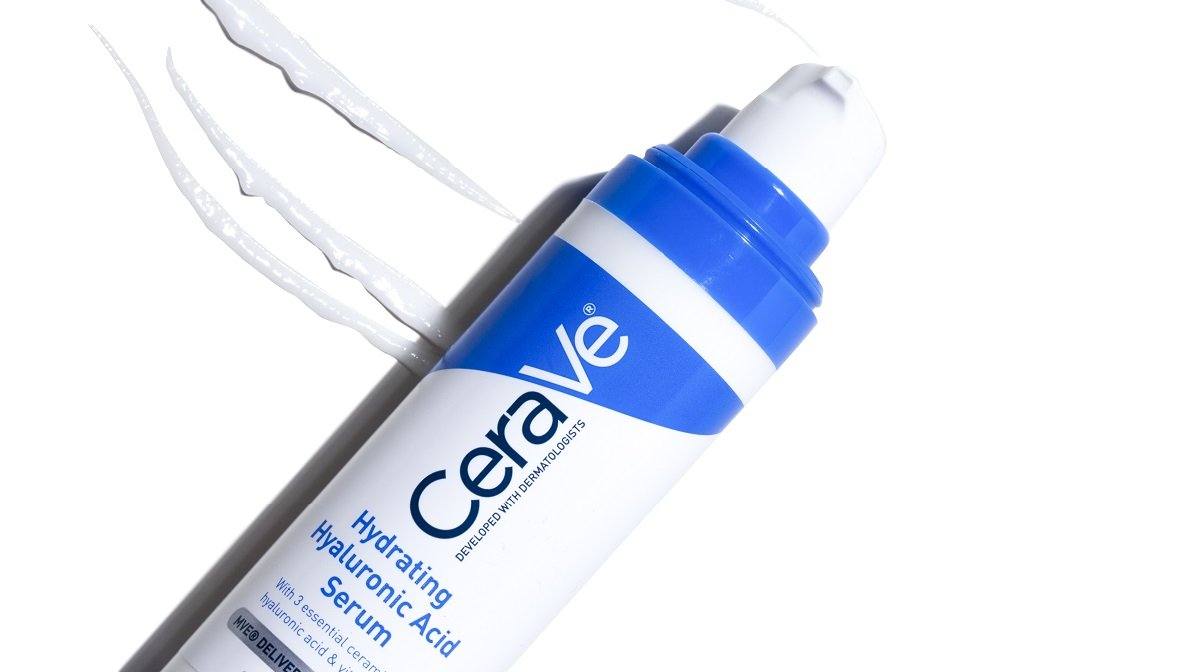 Which are the
Best Hypoallergenic Moisturisers for Very Sensitive Skin?
We have collected together an edit of the best hypoallergenic moisturisers, with formulas for all skin types and concerns but especially very sensitive skin, to help you find your perfect moisturiser.
1.

La Roche-Posay Nutritic Intense Rich

Perfect for parched, very sensitive skin in need of a little TLC, this rich cream for La Roche-Posay deeply hydrates and brings comfort to dry skin. Working to reinforce the skin's natural barrier function to prevent further irritation, the formula is enriched with the brand's Thermal Spring Water to bring relieve any feelings of tightness and leave skin with a healthy glow.

2.

Vichy Aqualia Thermal Light Cream

With a lightweight gel-cream formula which is perfect for normal to dry skin, the Vichy Aqualia Cream is rich in Hyaluronic Acid to help the skin retain moisture for a plump and radiant appearance. Made of 97% natural ingredients and paraben free, the intensely moisturising formula is safe for even the most sensitive of complexions and will simply leave skin hydrated, soothed and supple.

3.

La Roche-Posay Toleriane Ultra Cream

Clinically proven to make skin less sensitive with continued use, the

La Roche-Posay Toleriane Ultra Cream

is ultra-hydrating and super sensitive. With a lightweight yet rich consistency, the lotion is effortlessly absorbed by the complexion to moisturise dry skin. Dermatologically tested, the formula contains 0% fragrance and alcohol, free from the strong chemicals that can cause irritation.

4.

Perricone MD Nourishing & Calming Moisturizer

Enriched with CBD, the hottest ingredient in beauty right now, the

Perricone MD Nourishing & Calming Moisturizer

is hypoallergenic. Formulated with 99% pure Cannabidiol, or CBD, the lotion soothes skin, reducing any redness and calming any irritation to leave a more even tone and texture. Simultaneously, the blend of hydrating ingredients moisturises dry skin, enhancing its natural radiance.

5.

L'Oréal Paris Hydra Genius Liquid Care Moisturiser Sensitive Skin

6.

Elemis Hydra-Boost Sensitive Day Cream

Rich and luxurious,

Elemis' Hydra-Boost Sensitive Day Cream

keeps still hydrated throughout the day and instantly relieves dry, tight skin and even works to heal and soothe irritation. Enriched with Hyaluronic Acid and a blend of plant-based actives, this fragrance-free formula works to repair the moisture barrier, the leading cause of dry skin.

7.

Bioderma Hydrabio Gel Cream

With a unique gel cream texture which melts into the skin, the Bioderma Hydrobio moisturiser revives and replenishes dull, lacklustre complexions and leaves a beautiful glow. Infused with Apple Seed Extract and Vitamin E to condition and hydrate, the hydrating formula plumps, smooths and even protects sensitive skin against external aggressors for calm and soothed finish.

8.

Uriage Hyséac 3-Régul Global Skin-Care Moisturiser

Ideal for those with oily or breakout-prone skin which is very sensitive, Uriage Skin-Care moisturiser mattifies the skin and works to eliminate blemishes without being at all harsh on the skin. Hypoallergenic and non-comodegenic, the lightweight formula hydrates the skin while refining texture and the appearance of pores to promote a clear, clarified finish.

9.

Culture Probiotic Night Recovery Water Cream 60ml

Care for your skin as nature intended with the

Antipodes Culture Probiotic Night Recovery Water Cream

. Fuelled by a botanical blend, this all-natural formula is free from toxins and full or nourishment. Probiotics reinforce the skin's natural barrier, while plant-based Hyaluronic Acid draws and locks moisture into the skin. Working overnight, this hydrating mask supercharges your beauty sleep, ensuring you wake up looking bright and refreshed. Super sensitive, this delicate formula is especially effective on stressed out or tired skin.

10.

Chantecaille CBD 300 Face and Body Cream 50ml

Made with CBD and Eggplant Stem Cell extract, the

Chantecaille CBD 300 Face and Body Cream

is a soothing formula that not only reduces irritation but also helps to even out any redness in the skin. Suitable for sensitive skin types, the moisture rich cream delivers long-lasting hydration with no greasy or sticky residue using the most gentle ingredients to keep your complexion balanced and comfortable all day.

Our team of beauty experts cover everything from makeup to skincare, picking out the most effective products from the best brands and latest trends. Stay up to date on everything beauty with the LOOKFANTASTIC blog, and find all your essentials in one place.