Are you on a quest for thicker, fuller hair? Perhaps you've got fine hair that struggles to hold any kind volume, or you are looking to treat thinning hair or hair loss? Whatever the reason, we're here to help you achieve beautiful hair that is full of body and texture with the very best hair thickening shampoos available.
How do hair thickening shampoos work?
Hair thickening shampoos are specially designed to work with fine hair, naturally thinning hair and anyone who has experienced hair loss.
Hair thickening shampoos work by plumping out each strand of hair to give better volume and nourish the hair follicles to encouraging them to grow stronger[1]. Many hair thickening shampoos include ingredients such as Caffeine, Niacinamide, Keratin Proteins and Copolymers to help encourage stronger hair growth.
What is the difference between thickening shampoo and volumising shampoo?
Volumising shampoo often use lightweight ingredients so that your hair isn't weighed down which makes it look flatter. Thickening shampoo on the other hand targets the individual strands of your hair, rather than just the roots. By using the proteins mentions above, thickening shampoo plumps each strand to make your hair look much fuller.
The best hair thickening shampoos
So now you know a little more about how hair thickening shampoos work, let us introduce you to some of our tried and tested favourites that target a range of hair types and concerns.
Thickening shampoo for fine hair
Add body and texture to your hair with the TIGI Bed Head for Men Dense Up Thickening Shampoo. This super zingy shampoo formulation is infused with Basil Mint to invigorate your hair washing experience whilst banishing excess oil and product build-up, which can weigh each strand down and cause flat, lifeless hair.
If your hair is flat and fine in texture, give it some oomph with the Philip Kingsley Body Building Shampoo.  This gentle cleansing shampoo helps to add volume to fine hair leaving you with thicker and fuller-looking tresses. Copolymers and strengthening Keratin Proteins make up a weightless formula that combats flyaway hairs and static whilst boosting that all-important fullness.
Thickening shampoo for hair loss and thinning hair
The Alpecin Caffeine Shampoo C1 is a daily shampoo that works to strengthen weakened hair roots and counteracts premature hair loss whilst increasing hair root productivity and enhancing the speed of your hair growth. The hero ingredient, Caffeine absorbs into the scalp and stimulates the roots with near-instant results.
Strengthen and protect thinning hair with the NIOXIN  3-part System Trial Kit 2 for Natural Hair with Progressed Thinning. This innovative three-step system aims to promote denser-looking hair, protect against breakage and encourage fuller hair. The 3 part system includes:
System 2 Cleanser Shampoo
Active Renewal technology lifts away dirt, excess sebum and product build-up from your scalp and hair. This in turn helps to perform a deep cleanse whilst adding body and lift from root to tip.
System 2 Scalp Therapy Revitalizing Conditioner
Step two is a density-protecting and nourishing hair conditioner that helps to retain moisture balance. Enriched with Activ-Renewal Technology to help remove sebum, fatty acids and environmental residue from the scalp and hair, the thickening formula uses the volumising powers of Bioamp and Scalp Access Delivery 2.0. These two technologies work in unison to improve thickness, control moisture balance, boost strength and deliver UV-protection.
System 2 Scalp & Hair Treatment
The final part in the 3-part thickening system, this treatment works to refresh and revitalise the scalp in order to promote healthy growth, enhanced resilience and a fuller-looking head of hair.
Thickening shampoo for thinning hair
The Foltène Shampoo for Thinning Hair is a daily anti-hair loss solution specially formulated for women experiencing thinning hair caused by stress, poor diets, pregnancy and over-processing through hair colouring. This thickening shampoo really packs a punch thanks to Tricalgoxyl®  which is Foltène's patented active ingredient designed to enhance growth and Panax Ginseng Extract.
There's a thickening shampoo for everybody's hair concern or hair type and we hope one of the products mentioned above will become a weapon on your journey to thicker and fuller hair.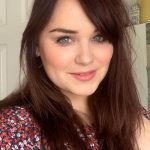 I've been writing about hair and beauty for over 10 years. I am a collector of vintage perfume and my go-to look always includes a bold pink lip! For more, visit https://www.goodgollymisshollie.co.uk