Breakouts getting you down? It's time to invest in a skincare routine that will benefit your complexion and where better to look than the Pixi Clarity Range. Packed full of beneficial ingredients including Salicylic Acid, the products help to target your pimples and prevent any future breakouts occurring. We caught up with Amanda, Head of education at Pixi who shared with us her top tips on banishing blemishes and the perfect skincare routine for you.
What are your top tips for tackling blemishes?
Establishing a regular routine which spans daily care and also extra weekly treatments is the ideal scenario. Weaving in products that contain ingredients such as Salicylic, Glycolic, and Lactic Acid, and combining these key actives with calming and soothing ingredients too, like Centella Asiatica and Ale and pro Biotics will not only minimise blemishes but it will also improve texture and help to heal your skin.
There are also many myths around acne prone skin with two of the main ones being that there is a lack of hygiene or it is because of wearing makeup. However, most make up formulations are noncomedogenic which means they don't block the pores. Some of the main reasons for blemishes and acne forming are: hormonal changes, certain medications and even stress can be a culprit!
How should you care for your post-acne scars?
Firstly, please don't be tempted to be your own version of the *Pimple popper* as this can be a contributing factor for scarring, pigmentation and redness! These issues need to be addressed through exfoliation, brightening and soothing.
Post-acne scars really benefit from specific ingredients including AHA's and BHA's that can be found in the Pixi Clarity Collection. These really help to exfoliate and soothe the skin, which in turn minimises inflammation and redness through improving cell turnover. Using Vitamin C blended with Ferulic Acid is also fantastic for improving pigmentation.
Can you recommend an AM and PM skincare routine for acne-prone skin?
The below routine is suggested to help you see results but also to prevent any future blemishes forming. One of my key tips for your evening routine is to double cleanse. Firstly, take a balm or oil-based product to break down cosmetics and sunscreen effortlessly. Then follow this with a specialised cleansing treatment.
General maintenance for blemish prone skin
AM:

In the morning use the Clarity Cleanser, followed by the Milky Tonic, as it's gentle on your skin. Follow this with a few drops of the Vitamin C Serum, for added brightness and finish off with the Clarity Lotion to moisturise whilst targeting areas of oiliness and shine. This routine will leave you with a smooth matte base, perfect for makeup application.
PM:

At night, use the Double Cleanser to help remove any makeup, dirt or build up from your complexion. Follow this with the Clarity Tonic and Clarity Concentrate, both packed with Salicylic Acid to help combat spots. For the final touches apply the pHenomenal Gel and Zero Zit as needed to help balance oil production and target blemishes directly.
Top tip: If you're suffering from more prominent breakouts, use the Clarity Tonic both morning and evening to help reduce them.
Want to banish your blemishes? Shop PIXI at LOOKFANTASTIC.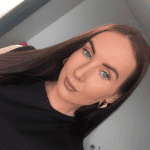 As a beauty fanatic I'm always on the lookout to try and experiment with new products! I've been writing about everything beauty for over 3 years and specialise in skincare so have plenty of tips and tricks to help put blemishes at bay and get your complexion glowing. Whilst being a content writer at LOOKFANTASTIC I've had the opportunity to collaborate with incredible brands including Tom Ford, Dolce & Gabbana and La Mer, taking my understanding of the industry to the next level. In the past I've been a freelance makeup artist and have collaborated with brands including NYX and Revolution Beauty on a personal level, sharing my makeup creations for the world to see. My ride or die brands have to be PIXI, Laura Mercier and Bobbi Brown and I can't live without my trusty MAC Velvet Teddy!