You can improve the appearance of your skin, or target a particular skin concern such as rosacea or acne with Pai Skincare. Pai Skincare's organic and ethical products are dedicated to soothing sensitive and easily irritated skin.
If you have acne-prone skin or rosacea and you would like to add new products into your skincare routine, we recommend adding in one or two products at a time to give your sensitive skin the chance to adjust. Once you have found a good balance and your skin responds well, you can begin adding additional products into your routine. We always recommend speaking to a medical professional if you have any concerns or questions about how best to treat and manage acne or rosacea.
Is Pai Skincare good for rosacea?
If you are suffering from rosacea, we understand that your skin can, over time, flip between painful flare-ups and periods of remission. Your rosacea symptoms may include painful bumps, pimples, and visible blood vessels. And whilst there is, unfortunately, no cure for rosacea, there are ways to manage rosacea through lifestyle changes and using tailored skincare.
We have previously written a guide on managing rosacea. However, if you are looking for skincare products that have been specially developed for sensitive skin, the Pai Skincare range is a great place to start.
Pai Skincare has formulated several anti-redness products for rosacea. Their organic formulas have been created with natural anti-inflammatories to help calm and soothe your skin.
Is Pai Skincare good for acne?
It is important to use skincare that works in harmony with your skin and promotes the right kind of care for the specific type of acne, whether it be whiteheads, cysts, pustules, blackheads or nodules.
Pai Skincare has formulated a fantastic range of skincare products to help soothe and recalibrate acne-prone skin. Whether you're looking to rebalance your skin, settle a current bout of active acne, or reduce redness and scarring, Pai Skincare can help you.
The Best Pai Skincare Products For Acne & Rosacea
If you suffer from rosacea or acne, we recommend looking at the following Pai Skincare products.
Soothe blemish-prone skin with this sumptuous overnight face oil. The hydrating and skin-quenching formula is enriched with black cumin seed oil and vegetable charcoal, helping to combat acne-causing bacteria whilst keeping sebum production under control. The perfect addition to your beauty sleep ritual, this gentle facial oil supports a clear and calm complexion.
Key Features:
100% natural ingredients.
Controls excess sebum.
Cruelty-Free & Vegan.
Is your skin in desperate need of some TLC? This fully loaded clay blemish mask helps draw out impurities buried beneath the skin whilst restoring balance. Clarify and decongest clogged areas in just 10 minutes. Key ingredients Copaiba and Kaolin help to combat excess oil and shine. Your skin will not feel dry or tight but instead supports a smooth and radiant complexion.
Key Features:
Soothing clay mask.
Supports a brighter, clearer appearance.
Cruelty-Free & Vegan.
Pai Skincare All Becomes Clear Copaiba and Zinc Blemish Serum
A winning combination of antibacterial Zinc and Copaiba, derived from the Copaiba tree, works hard to lessen blemishes' appearance and redness. This lightweight and smooth formula is best applied to clean, dry skin or directly onto blemishes as part of your nighttime routine.
Key Features:
Helps to minimise shine.
Cruelty-Free & Vegan.
Targets blemishes.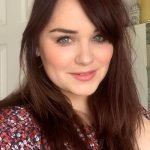 I've been writing about hair and beauty for over 10 years. I am a collector of vintage perfume and my go-to look always includes a bold pink lip! For more, visit https://www.goodgollymisshollie.co.uk