There are some products that just do things differently, changing how we look at beauty. The Daniel Sandler Watercolour Blush is one of those. Discover why this is one of our beauty game-changers.
There Are Blushes and Then There Are Watercolour Blushes
Rouge and blush has been around for centuries, but since the early 20th century it has traditionally taken the form of powder. Pigments are mixed with talc and patted, brushed or swirled over the cheeks. It is a form that has worked for decades, so why the need for any change?
Daniel Sandler is a makeup artist who has worked in the industry for over 25 years. The years of working with product day in, day out, led him to be really aware of the limitations of some traditional forms of makeup.
As Daniel Sandler has said himself, he 'discovered through experience what works and what doesn't'.
The reality is that powders can look a little dull or flat, especially on dryer or older skins. Daniel also found he desperately wanted a product that could blend, that could withstand heat and humidity, that could give a really natural, true blush. This is what led him to create the Watercolour Blush in 2003.
What Makes it Different?
The formula of the Watercolour Blush is totally revolutionary. It is a true blusher rather than a stain, but it manages to apply like a 'second skin', giving a lit-from-within finish that lasts.
The formula is incredibly fluid, with a silicone and water base; a million miles away from the classic powder blush compacts. The result is a blush that is blendable, buildable and mixable and once applied, it sets to a waterproof finish.
From the feel on the skin to the application and finish, there was nothing like it on the market.
Unlike a traditional blush, you can apply it with your fingers as well as a brush, dotting and blending it out, building where you want to so the finish is exactly as you want. All of these differences are what has made the Watercolour Blush such a beauty gamechanger.
How The Beauty Industry Embraced Watercolour Blush
There are some products that go straight to the hearts of the beauty industry, and Daniel's Watercolour Blush was one of those. The reality is that many products created by makeup artists
fill a gap in the market
and so have instant appeal; we've seen that with
NARS' Orgasm Blusher
too.
The Watercolour Blush quickly reached cult status, with other industry experts like Lisa Eldridge declaring it to be "one of the best formulations I've tried".
The influence of this blush has been huge, triggering a wave of innovation in blush formulas after decades of stasis.
Since its launch, many other brands like Bourjois, Stila and Pixi have followed suit with water based, fluid blushes, all hoping to emulate the success of the original.
Whether this blush is the one for you or not, there is no denying that it has created something totally new within the beauty sphere and continues to build its cult status.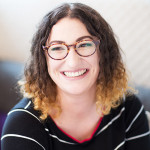 Major fan of scented candles, Make Up brushes and Highlighter. I'm always on the hunt for those Holy Grail products and my dressing table is covered in more beauty products than I like to admit. As an adopted Northerner originally from Brighton, I spend most my days wondering what all this rain is about. My hair isn't grateful for the move. Currently loving:
NIOD Photography Fluid