With Christmas just around the corner, we are all getting very excited to head home and celebrate. Christmas is often a day packed with fun memories and sweet traditions and with so many members of the lookfantastic team coming from all over the world, we've gathered some of the traditions they love.
6 Ways to Celebrate Christmas
It isn't all just about the presents at Christmas. All the little traditions help make the day extra special. From ways to enjoy presents to some unusual breakfast choices, here are some of the traditions our team love.
Get Cosy the Night Before Christmas
Christmas Eve pyjamas have to be brand new and so completely festive - Amelia Twentyman
Getting ready for Christmas is always the most exciting part and with a crisp pair of new Christmas pyjamas to wear to bed, you'll be wake up ready to run downstairs to unwrap those presents. Bonus points for extra reindeer in the prints!
Take a Little Time Out
On Christmas Eve during the day me and my fiancé always go for a lunch somewhere together. It doesn't have to be anywhere fancy, just so that we get a bit of time together- Rachel Jones
The Christmas rush is no joke and sometimes it is so easy to get caught up in all of the chaos. We love the idea of taking a little time out with your loved ones before the big day just to reconnect and catch up.
Celebrate Christmas Eve
On Christmas Eve my mum, my brother and I first go to church, then we come home and have food (usually Raclette) before we share and unwrap our presents - Larissa Bollig
With a lot of the lookfantastic team coming from outside the UK, lots of us celebrate Christmas on Christmas Eve instead.
A special meal in the evening and the present opening as midnight strikes is a wonderful way to celebrate! Then the 25th and 26th are all about the family time.
Go All Out for Breakfast
Baileys on Corn Flakes for breakfast - Rory Burns
A special breakfast on Christmas day was a common theme across the board, with Bucks Fizz, croissants and bacon sandwiches being the most popular choices.
For something a little different, we salute Rory's seasonal take on the everyday with his Baileys cornflakes, although he is in competition with the Brazilian Rabanadas that Isadora loves. Seriously, look them up!
Have a Luxurious Bath
After opening all the presents, I love heading for a Christmas soak in the bath with all my new beauty treats - Sally Lewis
Trying out all your new products is one of the real joys for any beauty lover! This is one tradition we could really get on board with. If you're lucky enough to get some gift sets under the tree, why wait to enjoy them? Plus then you can get all dressed up ready for Christmas Dinner.
The Obligatory Christmas Walk
After a mammoth breakfast and all the present opening, we always head outside for a good walk to build our appetite for Christmas Dinner - Laura Louca
It is a bit of an English institution to go for a walk on Christmas Day or Boxing Day. Get the wellies on and head out the door (and no, you don't have to get our of your pyjamas if you don't want to!).
With so many gorgeous stretches of countryside around to explore, it is the perfect way to blow away the cobwebs and counteract all that Christmas feasting.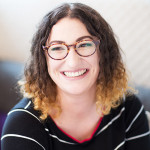 Major fan of scented candles, Make Up brushes and Highlighter. I'm always on the hunt for those Holy Grail products and my dressing table is covered in more beauty products than I like to admit. As an adopted Northerner originally from Brighton, I spend most my days wondering what all this rain is about. My hair isn't grateful for the move. Currently loving:
NIOD Photography Fluid