We all know that we need to protect our skin from UV rays, but what about pollution? What are the effects of pollution on the skin? We're seeing more and more people talking about how environmental pollution and how to keep skin healthy so we're explaining what it is all about.
How Does Pollution Effect Your Skin?
As much as we love it, we know that city living can come with its drawbacks and pollution is definitely one of them. Pollution can come from all sorts of things:
Car fumes
Smoke from homes and industries
Dust from construction sites
Particles from factories
They all mean that the air in cities can be full of microscopic pollution particles.
It has been found that those microscopic particles can not just sit on the surface of your skin but also get into your pores to penetrate into the deeper levels of your skin.
There are now a number of dermatological studies comparing the skin of women living in cities, with those living in rural locations. They showed that urban women's skin is much more stressed and the evidence now suggests that pollution has a really negative impact on your skin.
This is because the molecules in the pollution can break down fats and collagen in the skin. Altogether this can cause:
Inflammation
Dehydration
Loss of elasticity
Uneven skin tone
Fine lines
Skin sensitivity
However, living in a city doesn't mean you have to put up with the side effects; there are ways to keep your skin radiant and healthy
How Can You Protect Your Skin From Pollution?
There are 3 main ways to prevent your skin from being damaged by pollution: cleansing the pollution away, deactivating the harmful molecules and protecting the skin against pollution. Here is how to keep your skin glowing, whatever city life throws at you.
Cleansing
After removing your makeup, it is really important to deeply cleanse your skin every night to help prevent pollution building up. We've talked about double cleansing before but this is just another reason why we love it; it means your pores are really cleansed rather than just removing surface impurities.
For a really great cleanse, try using a facial brush with a cleansing gel or cream after removing your makeup. They are proven to work deeper into the pores and cleanse more thoroughly than your hands alone. Finish with a swipe of a toner to lift away any remaining impurities.
Our favourite pollution fighting cleansers:
Deactivating
The way that pollution works on the skin means that it causes free radicals. In scientific terms, free radicals are unstable molecules that have unpaired electrons and so look to 'steal' electrons from other molecules, like your skin cells. This is what damages the collagen and lipids.
The solution to this is by providing molecules that can happily donate an electron and stabilise the free radicals so they don't damage your skin. Antioxidants do just that, which is why they are such a wonder ingredient in skincare.
To fight the effects of pollution, eat an antioxidant rich diet (colourful fruits and vegetables are the best sources) and help your skin out by applying an antioxidant rich cream or serum morning and evening.
Our favourite antioxidant rich skincare treatments:
Protecting
To keep your skin looking bright and radiant, you want to keep it well protected. To do this, apply a product that will form a barrier between your skin and harmful environmental aggressors like UV rays and pollution. Looking for ingredients like Vitamin E, Vitamin C and Vitamin A can help boost the barrier function for stronger skin.
Dermatologists recommend an SPF of at least 30 every day and many formulas now combine this with powerful antioxidants for extra protection. You can even find mists and sprays to help top up your protection during the day, without budging your makeup.
Our favourite daily skin protectors: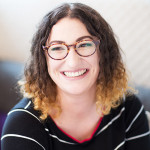 Major fan of scented candles, Make Up brushes and Highlighter. I'm always on the hunt for those Holy Grail products and my dressing table is covered in more beauty products than I like to admit. As an adopted Northerner originally from Brighton, I spend most my days wondering what all this rain is about. My hair isn't grateful for the move. Currently loving:
NIOD Photography Fluid