Whether you're looking to switch up your extensive scent collection or simply want to create a personal aroma that's unique to you, layering your fragrances is the perfect way to match your scent to yourself. Scent layering has become a popular trend in recent years and is a great way to get the most out of your perfume staples and iconic aftershaves. To give you more insight, we caught up with the experts to find out how this ritual arose, which are the top scents to use and the best way to apply your fragrances when layering, as well as their favourite fragrance combinations.
What is fragrance layering?
"Fragrance layering is the art of combining scented products onto the skin to enhance their projection and longevity" explains Colin Minter, national education & events manager designer fragrances at Narciso Rodriguez. "This can be achieved by combining a traditional scented body product, for example an indulgent body cream, which matches the fragrance you are wearing.  Another is to select two or three complementing fragrances and wearing them in unison on the skin" he adds.
Where did fragrance layering originate?
"Layering originates from the Middle East where men and women used to layer oud with other scents" Sonia Constant, Narciso Rodriguez perfumer and creator of fragrances for brands including Tom Ford, Mugler and Jean Paul Gaultier tells us. "It's very common there to layer fragrance so they can choose the quality of the Oud they want to layer because it's a very expensive raw material" she develops. 
Why do people layer fragrances?
"Layering a matching scented body product with your signature fragrance will help to elevate the individual notes and make the fragrance last longer on the skin" says Colin. "The idea is to lock in the scent , which helps to amplify it.  And by choosing to layer two different fragrances together , you are able to personalise your experience and create something truly unique".
Can all types of fragrances be layered?
"Yes and no! Fragrance is a personal choice, as is whether to layer or not to layer! points out Colin. "However, as we all move into a world where we seek uniqueness and personalisation, what is the harm in trying? Layering can help create a mood and reflect how you are feeling on that day. Or you may wish to layer to match your outfit or an occasion , for something special to you" he suggests.
Which fragrance types are best suited to layering?
If you're new to fragrance layering, Colin recommends choosing two fragrances within the same category. "All fragrances fit into a family, eg. citrus, floral, musky" he elaborates. "By combining two fragrances from the same family, it is likely they share similar or complementing notes so you are less likely to create a faux pas if you start off this way" he adds. Colin's top tip: experiment to find something that you love and that suits you.  "If you are a fan of the floral family, try combining a rose based fragrance with a jasmine one. Or if you love a deeper scent, try combining an amber based fragrance with a woody one. The choice really is endless!".
Are there any fragrance types that shouldn't be layered?
Although the options are endless when it comes to fragrance layering, Colin points out that some fragrances may not sit well together on your skin. "It is all about testing and learning what suits you and what you wish to create when selecting your fragrances" he says. "I would recommend starting with two light fragrances in your collection. If you try to layer two complex fragrances, eg. one with an oud base, you may find it too overpowering for both you and those who smell you!".
How can you identify the best fragrances to layer to suit their personality?
"When choosing fragrances to layer, personality is the key!" stresses Colin. "Start by sticking to what you know and love" he advises. Colin suggests spraying your two favourite fragrances onto your pulse points on the wrists and onto the shoulders and seeing if you like the combination once they settle as a starting point to creating your signature blend.
Can you mix different fragrance products?
The good news, "the concentration or type of scented product you wish to apply should not alter your experience" says Colin. "However an Eau de Parfum will last longer on the skin, due to the higher concentration of essential oils, so you may need to reapply the Eau de Toilette variation more often if you wish the combined scent to last all day".
"When combining your fragrance with a matching body product, cleanse with the bath or shower gel then liberally apply the body lotion, cream or oil and then spritz your fragrance over the top on your pulse points" says Colin.
How should you apply fragrances when layering?
"When combining two different fragrances, I would suggest you spray the more concentrated/heavier of the scents first so not to overpower the the lighter option" says Colin.
How do you layer a perfume with a body lotion?
"The easiest way is to liberally apply the scented body lotion all over to add moisture to the skin. Then spray your fragrance on your pulse points. Alternatively, you can also apply the body lotion over the fragrance spritz, to lock it into the skin" instructs Colin.
Where on the body should fragrances be applied when layering?
When it comes to applying your fragrance, Colin advises experimenting. "If you have found two fragrances which match your personality then you can definitely try layering them directly together in the same area. But if you wish to be more cautious, then apply them to different areas of the body" he adds. "You could apply one fragrance to the pulse points on your wrists and the other on the neck area.  If you have a fragrance hair mist, this is another way to layer with one fragrance on the body and another to complement it in the hair".
Alternatively, Sonia suggests covering the whole body with your blend: "I suggest creating a generous cloud around you and enter into it, the same way you would if you were taking a shower. This technique will allow the scent to lie and mix with your clothes whilst preparing your skin for an additional layer of fragrance" she explains.
What are the best fragrance layering combinations?
"Narciso Rodriguez 'for her' fragrances have been specifically mastered to be layered together in combination" says Colin. "At Narciso Rodriguez I designed the Pure Musc fragrance so it can be layered with any other scent in the For Her line, so it is impossible to make mistakes" agrees Sonia. "I recommend layering Pure Musc For Her with Musc Noir For Her to create an infinite shade full of light and shadow. It will also create a very singular trail full of mystery!" she adds.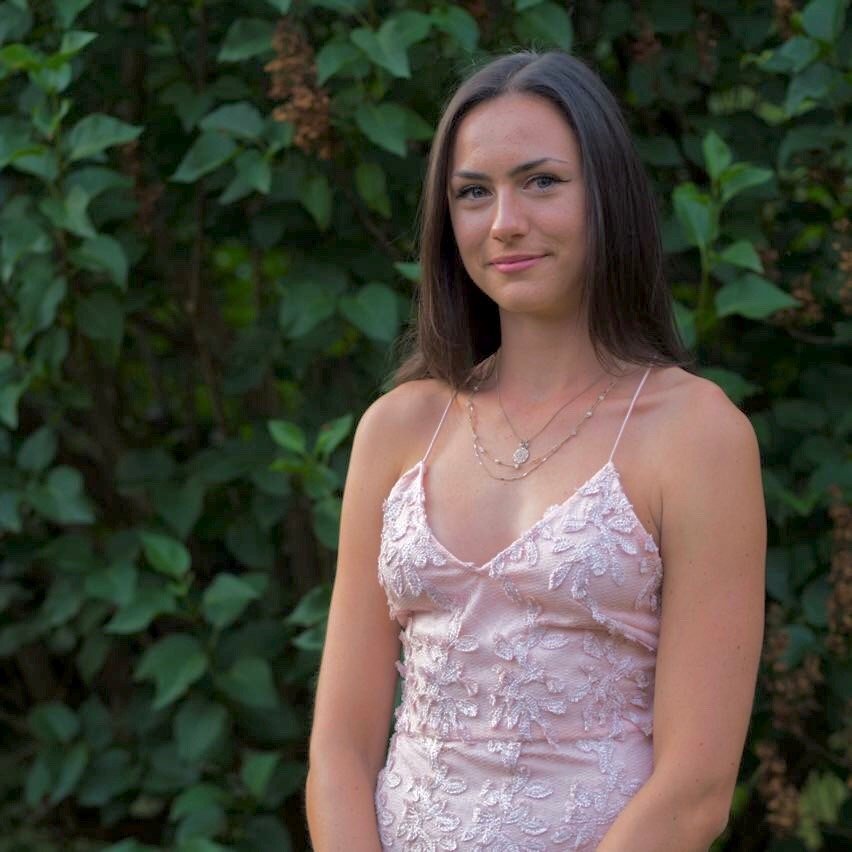 Working with brands at LOOKFANTASTIC for over two years I have developed my knowledge of all things beauty from key skincare concerns to niche makeup tricks and haircare hacks. I have a major passion for finding effective solutions that are easily accessible to everyone so that we can all achieve our best, glowing complexion.