Although social media may have you believe that everyone else has seamlessly smooth skin, the airbrushed look you see on your screens is far from reality. All skin has texture, and when it comes to hair removal, there are lots of things that can affect our skin's feng shui. One of the most common effects of shaving is a dotty appearance coined as 'strawberry skin', but what exactly does this mean? We caught up with Stacie Warren, National Training Manager at Ameliorate, who bares all on the subject, and gives her top tips for a comfortable shave.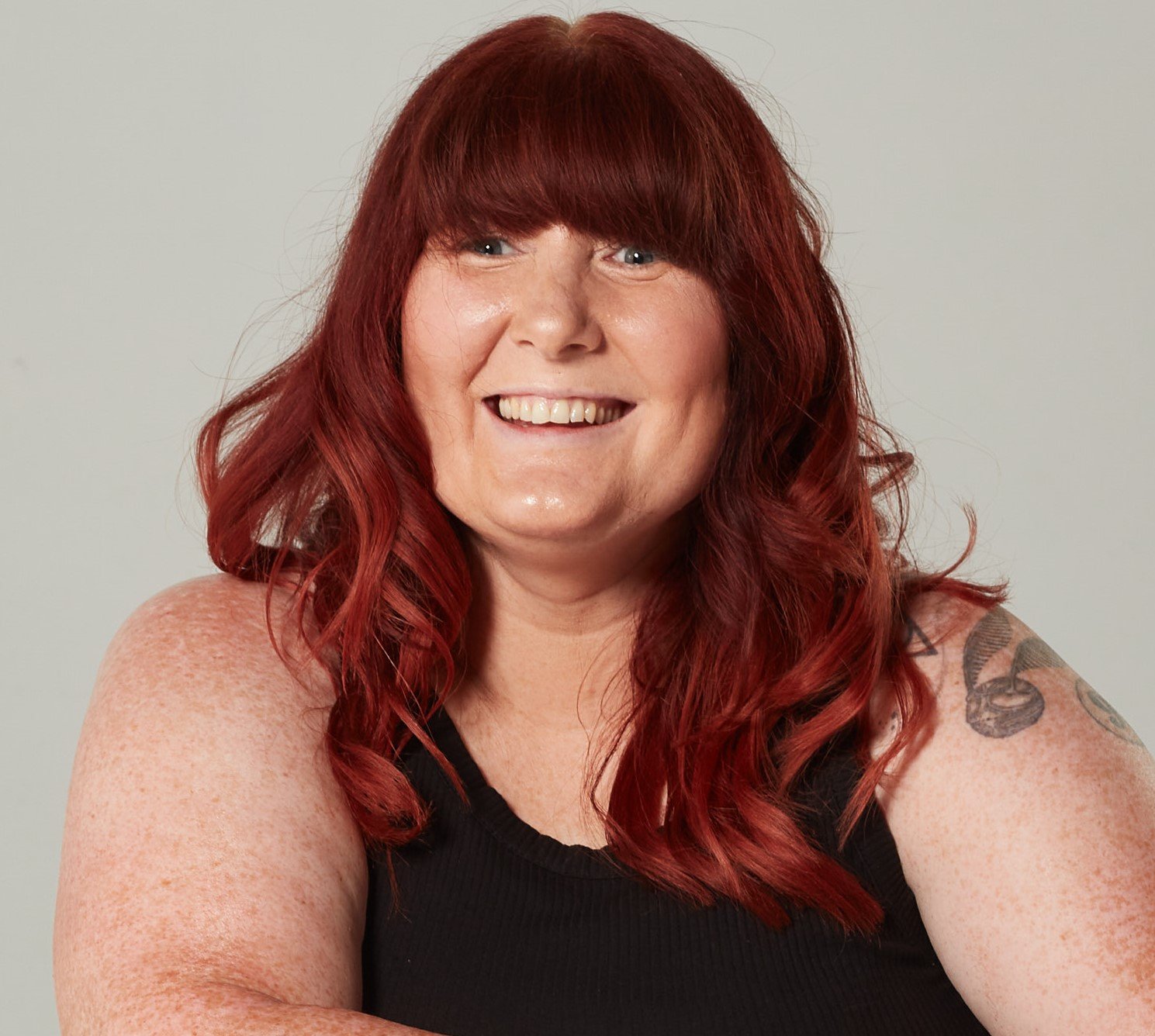 What is Strawberry Skin?
Strawberry skin is quite simply enlarged hair follicles that are filled with oil, dirt and dead skin which create dark spots resembling strawberry seeds.
What are some of the key causes of strawberry skin?
There are a few reasons why you may be experiencing strawberry legs:
Shaving:

particularly with an old or dull razor can cause razor burn which may look like strawberry legs.

Folliculitis:

this is when hair follicles become damaged and then infected. This damage can be caused by shaving, waxing, tight clothing or continuous skin rubbing. This is particularly common after spending time in a hot tub or after working out.

Clogged Pores:

these will naturally cause your skin to produce excess oil and when you shave and open the pores, the oil will react with the air, which then turns the oil black.

Keratosis Pilaris or KP, (can also be known as 'chicken skin')

: a physically harmless skin condition that causes tiny red, brown or white bumps. The skin naturally produces a protein called Keratin, which is an important part of the epidermis. KP happens when excess Keratin is produced and together with dead skin cells, builds up inside the hair follicles. Most commonly found on upper arms and thighs, if bumps are red this can resemble strawberry skin.
Is strawberry skin directly related to shaving?
Strawberry skin is most commonly associated with shaving, however any sort of irritation to the hair follicle may cause strawberry skin. Shaving too quickly or without the correct tools will cause irritation to your hair follicles.
Where on the body are you most likely to have strawberry skin?
Strawberry skin is most commonly found on legs, particularly the upper thighs.
Is strawberry skin a cause for concern?
Although you may not like how it look, strawberry skin itself shouldn't be a worry. However, Strawberry skin can 'mimic' other skin conditions, so if you're concerned about the appearance of anything on your skin or it becomes uncomfortable, then you should absolutely reach out to your doctor, it is always better to be safe.
Are some skin tones/types more prone to strawberry skin than others?
Those with darker and thicker hair, very dry skin, larger pores, darker skin pigmentation and KP are more likely to develop strawberry skin.
What are some hair removal techniques or methods you recommend to avoid strawberry skin?
Shaving prep
Shave in the bath or shower as the steam will soften your hair follicles. Exfoliate with a gentle exfoliator to remove dead skin and blockages and apply a generous amount of shaving gel, soap or cream. NEVER dry shave.
Clean
Cleanse your skin with a light, moisturising body wash.
Shave
NEVER use a dull blade, make sure you are using the right shaver for you and replace it regularly. Shave downwards first (knee to ankle) and then reverse it (ankle to knee) and light pressure and long strokes – take your time!
Dry
Dry your body with a clean, soft, dry towel and pat till damp.
Moisturise
Moisturise as soon as possible whilst skin is damp. Try using moisturisers with soothing and calming ingredients. Then continue to moisturise morning and night.
Let hair grow between waxing
Allowing your hair to grow before waxing (3-4 weeks) will make it easier to remove and will cause as little irritation as possible.
Relax
Having a warm bath or long hot shower will soften the hair follicles and hair itself which will make them easier to remove.
Exfoliate
Exfoliate at least 24 hours before waxing, this will help the was get a good grip of the hair rather the dead skin cells that maybe on your skin, which will to avoid any significant trauma to the skin.
48 hour rule
Keep your legs clean and dry for the first 48 hours after waxing as this will help to lower the chance of irritation. Once you have passed the 48 hour point, you can exfoliate safely 2-3 times a week, this will help with strawberry skin and potential ingrowing hairs. Avoid very hot showers, take warm ones and use soothing, nourishing and moisturising lotions morning and night.
Epilate
If you experience strawberry skin or irritation regularly from shaving or waxing then it maybe worth investing in an epilator. It is an electrical device that pulls the hair from the root, this is less likely to cause less irritation, as it can be less traumatic for the skin.
What are the best key ingredients to use in your beauty regime to prevent strawberry skin?
Exfoliators, Body washes and moisturisers that contain AHA's (Alpha Hydroxy Acids), like lactic acid do a great job of clearing out pores, exfoliating and hydrating the skin all at the same time. Plus, lactic acid tends to be gentler, so it's great for those with more sensitive skin. It is important to point that any AHA will make you more sun sensitive due to its exfoliating properties, so ensure you're wearing a good SPF!
Also look for moisturisers containing ceramides, which are lipid fats, these naturally occur in our skin so this will help support our natural moisture barrier and give our skin the best chance of holding onto as much hydration as possible.
Should you consider consulting a dermatologist?
Having strawberry skin does not usually require a trip to your dermatologist, the condition is common and can be treated with the right bodycare products at home.
Take a break from shaving and treat your skin with the bodycare products and your skin should 'self-correct'. If after a few weeks of avoiding shaving and self-treating, your skin hasn't improved then you may want to consider reaching out to a dermatologist.
What advice do you have for someone who is feeling down about having strawberry skin?
As someone who has been on their own skin confidence journey, I completely understand how it can make you feel, and it probably doesn't matter how many compliments you get or reassurances from your friends and family you receive.
There isn't one thing that can be said or can be done to help you feel better, of course looking after your skin and finding the right products that work will absolutely help your confidence in the long term. I would say is try and be kind to yourself and to your body. Look in the mirror every day and say something nice to yourself, one thing about you as a person and one thing that you love about your body and skin. I know it probably sounds silly, but it does work! Overtime it gets easier and I hope you will start to feel better about yourself.
One last thing, you are beautiful, and amazing, show the world who you are!
Are there any products you recommend to treat strawberry skin?
All Ameliorate products are infused with our signature LaH6 Skin Hydration Complex. This powerhouse complex combines 6 active ingredients: Lactic Acid, Sodium Lactate, Urea, Serine, Allantoin and Hydrolysed Milk Protein. This dual-action formula exfoliates and hydrates to smooth, soften and support the skin.
Ameliorate's Transforming Body Lotion is a lightweight, everyday body lotion designed for dry and textured skin that will both exfoliate and moisturise for up to 24 hours. Clinically proven to minimise the appearance of bumps associated with KP, ingrown hairs and razor bumps.
Ameliorate's Smoothing Body Exfoliant will soften and smooth textured and bumpy skin whilst also moisturising for up to 8 hours.
Ameliorate's Nourishing Body Wash will cleanse the skin without drying it and stripping it of its natural oils and will lock in moisturise for up to 8 hours.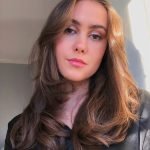 As someone with an affinity for all things beauty, discovering fantastic new products is my not-so-secret obsession. Over the years I've tried and tested a mountains worth of creams, serums and cleansers, finding some of my favourite 'holy-grail' products along the way. However, I'm always on the lookout for more ways to nourish my hair, perfect my dewy base, or enhance my skincare routine. Working as a beauty blogger for over 3 years, I've been lucky enough to collaborate personally with lots of amazing beauty brands including Christian Dior, The Body Shop and Dermalogica. I've used the Dermalogica special cleansing gel religiously since I first got it and their products are some of my ultimate skincare faves. When it comes to cosmetics, NARS Sheer Glow foundation is definitely my go-to - I live for a light, glowy base!