Ready to shop your high summer beauty haul? From Bobbi Brown exclusives to probiotic skincare and set that give the gift of glossy hair, this July we have some incredible new products to share with all you beauty fanatics out there. Browse through our latest launches below and discover the products that will make you feel fantastic this month.  
Caudalie Detox Mask  
Exclusive to LOOKFANTASTIC this July, it's the same incredible formula, in new recyclable packaging! If you haven't been living under a rock then you have probably heard of the Tik Tok famous Detox Mask from the skin experts Caudalie. Designed to remove dirt, oil and impurities from every, single, pore, this ten-minute wonder mask is the perfect pick-me-up for tired skin. Ideal for oily and combination skin types, the formula contains a mix of grapefruit extract, lavendar oil and coffee seed extract to promote radiance, awaken the skin and leave your complexion feeling refined. Get on the hype!  
WBCo.
Creators of the original, iconic Soap Brows, WBCo. are the brand all about those perfect arches. Their range of prepping and perfecting brow and skincare products are loved and trusted by industry experts worldwide and equip you with the highest quality products to boost your brow game.
Michael Kors Gorgeous! Eau de Parfum
Discover your new summer fragrance with the latest in Michael Kors sumptuous scents; Gorgeous! Eau de Parfum. The feminine fragrance contains top notes of Jasmine Sambac, Ylang Ylang and Orange Flower balanced by woody undertones of Guaiac Wood Oil and Cedarwood which together gives off an air of confidence and power.
Bobbi Brown Love Radiance Collection 
Everyone loves a bit of radiance, and Bobbi Brown's new collection is your one-way ticket to a glowy visage. Their new Love Radiance Collection features sheer, shimmery hues that are the ideal compliment to your summer skin. Perfect for your no-makeup makeup look, and easily intensified for your evening summer glam, this collection provides a touch of feminine romance to your look.  
Color Wow Xtra Large Bombshell Volumizer 
This month's latest release from the hair gurus at Color Wow is dedicated to all those struggling with flat, lifeless locks. Designed to help you achieve the illusion of bigger hair that is full of volume, the Xtra Large Bombshell Volumizer creates bounce, promotes glossiness, and adds weightless thickness. Infused with bamboo extract to hydrate your hair, and free of alcohol to prevent dryness and frizz, this powerful mousse is your new go-to for healthy, bouncy locks! 
Vichy Mineral 89 Probiotic Serum 
If you're looking to rejuvenate tired and dull skin then look no further. Enriched with niacinamide and probiotic fractions which serve to provide intense hydration, the Vichy Mineral 89 Probiotic Serum supports skin recovery and boosts elasticity for a renewed radiance. Protecting the natural skin barrier from envionmental aggressors, the formula boasts visibly brightening results.  
111SKIN Liquid Masks 
Another exclusive to LOOKFANTASTIC this July, 111SKIN have launched their liquid mask range. Featuring six incredible masks to suit different skin types and concerns, there's something for everyone in this collection. From their Molecular Hydration mask that uses multi-molecular hyaluronic acid to promote a dewy radiance, to their Rose Quartz exfoliating mask that uses Lactic Acid to exfoliate and refine skin texture, the collection caters to multiple skincare needs!  
Yves Saint Laurent Exclusive Libre Hair Mist
Envelop your locks in the luscious and lively scents of Orange Blossom, Lavender and Pomegranate Extract with the Exclusive Libre Hair Mist by Yves Saint Laurent. Blended with the same liberating and floral notes as their iconic Libre Eau de Parfum, the formula leaves a lingering scent in the hair that will release the sweet fragrance until your next wash.
By Terry My Hyaluronic Routine Set 
Ideal for the luxury skincare lover, this By Terry bundle is exclusive to LOOKFANTASTIC. Worth £69, this set is just £35 on site and includes a Mini Hyaluronic Hydra Powder, a Mini Pressed Hyaluronic Hydra Powder, a Mini Hyaluronic Hydra-Primer, a Mini Hyaluronic Global Face Cream, a Sample Card Hyaluronic Hydra-Foundation and a Sample Card Hyaluronic Hydra-Concealer. With products focused on hydrating skin and creating a smooth finish, this set is the perfect collection to help you get that dewy radiance you have always dreamed of!  
CBII Discovery Duo CBD Oil Starter Kit
Want to try the benefits of CBD but not sure where to start? Then the CBII Discovery Duo CBD Oil Starter Kit is your new best friend. Containing a 2% and 5% strength of CBD, you can explore the best strength to suit you. The vegan oil is formulated with a blend of cannabinoid extract combined with MCT to deliver calming effects to the body.
Shop more new in products on LOOKFANTASTIC.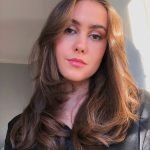 As someone with an affinity for all things beauty, discovering fantastic new products is my not-so-secret obsession. Over the years I've tried and tested a mountains worth of creams, serums and cleansers, finding some of my favourite 'holy-grail' products along the way. However, I'm always on the lookout for more ways to nourish my hair, perfect my dewy base, or enhance my skincare routine. Working as a beauty blogger for over 3 years, I've been lucky enough to collaborate personally with lots of amazing beauty brands including Christian Dior, The Body Shop and Dermalogica. I've used the Dermalogica special cleansing gel religiously since I first got it and their products are some of my ultimate skincare faves. When it comes to cosmetics, NARS Sheer Glow foundation is definitely my go-to - I live for a light, glowy base!