[embed]https://youtu.be/RSx1iiFs9_c[/embed]
EX1 'The Best Foundation for Olive Skin'
The fantastic new EX1 makeup range specifically designed for Olive and Mediterranean skin tones. Shop the fantastic range of foundations, blushers and concealers here.
The only makeup for Olive Skin tones!Top names in the beauty industry say there is no other makeup brand more suitable for Olive Skins than EX1 Cosmetics.  Mille Kendall MBE and Anna-Marie Solowij feature in EX1 Cosmetics' first ever advert and say look no further!
EX1, which launched this year, is the very first make-up collection especially formulated for olive skins - from Latino, Mediterranean and North African to Far Eastern, Middle Eastern and Asian.  The range of foundations, mineral powder foundations, compact powders, concealers and blushers have been formulated by leading cosmetic scientists to mimic the natural yellow/golden pigments found in this skin type.
"In 25 years, EX1 is hands down the most amazing foundation I've found for Olive Skin."
- Mille Kendall MBE
"When I was Beauty Director of Vogue I saw every foundation on the planet – EX1 foundation is exceptional!"
- Anna-Marie Solowij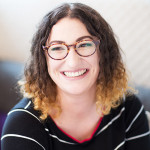 Major fan of scented candles, Make Up brushes and Highlighter. I'm always on the hunt for those Holy Grail products and my dressing table is covered in more beauty products than I like to admit. As an adopted Northerner originally from Brighton, I spend most my days wondering what all this rain is about. My hair isn't grateful for the move. Currently loving:
NIOD Photography Fluid