Post last updated: 08/03/2023
If you have blonde hair, you may have heard about purple shampoo and how it can help to keep your colour vibrant.
Hair can turn yellow naturally, giving a brassy appearance. These unwanted brassy tones can appear for a number of reasons including sun exposure, chlorine and heat styling.
We are breaking down some common concerns and questions people have when introducing a purple shampoo into their routine. What we can tell you though, is once you've tried it, you'll never want to be without it...
What does purple shampoo do?
Toning the hair is essential when applying blonde colour, and purple shampoo is your at-home treatment to keep the colour looking fresh and vibrant. As purple is the opposite of yellow in the colour spectrum, purple-pigment shampoo draws out orange brassiness to reveal your perfect true blonde.
The main benefit is actively colour-correcting blonde hair to reveal a beautifully brighter tone, but some formulas also deliver deep cleansing action, defend against pollution, and hydrate. When used alongside a purple conditioner, these products work in synergy for the ultimate colour maintenance routine.
How often should you use a purple shampoo?
It's important to remember that purple shampoo should not be used every day as an everyday shampoo. Although they are brilliant at removing brassy tones, if used every day, they can cause your hair to take on a lilacy-grey hue.
We recommend using once to twice a week, instead of your usual shampoo to help upkeep the cool undertones of your locks.
Once you've rinsed the shampoo out, applied conditioner, rinsed again, and finished your blow-dry, you should notice a visible reduction in brassiness. By introducing this step as a weekly treatment, you can actively safeguard your colour and ensure that unwanted yellow tones are quickly lifted away.
As it is a toning shampoo, it can have a slight drying effect on your hair, so if you feel like your hair feels a little dehydrated, make sure to introduce hydrating hair masks, conditioners and serums into your routine.
Will purple shampoo stain your hair purple?
This is often the most asked question when it comes to purple shampoos as it's a major worry if you have blonde hair and don't want it to end up lilac!
Purple shampoo won't stain your hair as it washes out, but when used every day, it can cause it to become grey, which is why we recommend using only once or twice a week.
Can you use purple shampoo on non-blonde hair?
Purple shampoo is specifically formulated for blonde hair, highlighted hair, silver hair, platinum hair and ombre hair, as it balances the tones to boost colour vibrancy. However, if you're looking to eliminate brassiness from coloured brunette hair, we'd recommend introducing blue shampoo into your routine. Blue shampoo contains blue pigments which tone and brighten brunette hair.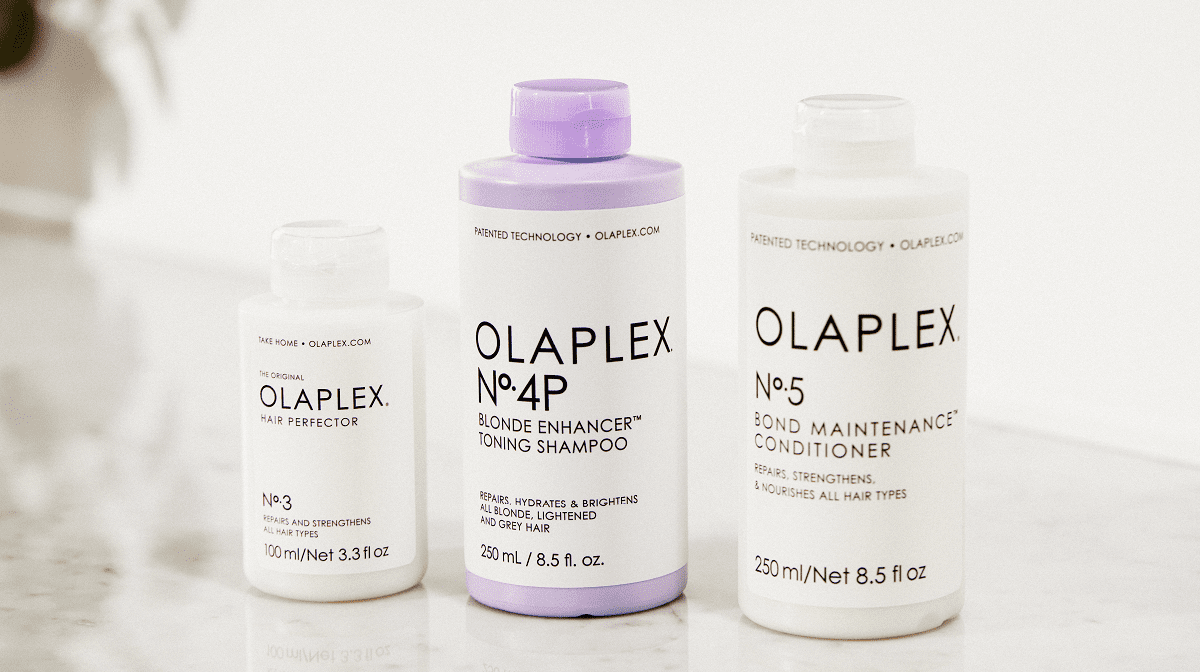 1.

Olaplex No. 4P Blonde Enhancer Toning Shampoo

Blended with the brand's famous Bond-Builder Technology as well as a new cutting-edge toning system, the

Olaplex No. 4P Blonde Enhancer Shampoo

will revitalise your blonde from brassy to brilliant. The neutralising pigments help to visibly brighten your hair and eliminate unwanted warm tones whilst it cleanses, strengthens and repairs dry and damaged strands. Vegan, cruelty-free and sulphate-free, the formula can be used on any shade of blonde and will leave you with shinier, more luscious looking locks. To use, apply product to hair and massage into a lather before rinsing. The longer you leave it on, the brighter the results will be. Follow with OLAPLEX No.5 Bond Maintenance Conditioner for added repair and care.

Suitable for: All-over colour, balayage or natural blondes
Why LF customers love it: Helps bleached hair, doesn't go purple on the scalp. Read more reviews here

2.

Philip Kingsley Pure Blonde Booster Shampoo

For gorgeously blonde locks, treat yourself to

Philip Kingsley's Pure Blonde Booster Shampoo

. Formulated with violet micro-pigments, the shampoo gently but effectively removes brassy, yellow and dull tones to revive blonde hair to its icy, creamy self. Thanks to its super nourishing formula, it also leaves the hair feeling beautifully conditioned, unlike some purple shampoos, which can slightly strip the hair. Working to reduce static and frizz, the shampoo leaves locks glossy and glowing - we're in love. To apply, first use your regular shampoo to cleanse hair and rinse well. Then apply Pure Blonde Booster, massaging into a lather for 1 minute and rinse. Pair with the

Daily Brightening Conditioner

for best results.

Suitable for: Blonde and grey hair
Why LF customers love it: A little goes a long way, hair feels moisturised

3.

Kérastase Blond Absolu Bain Ultra Violet Shampoo

The

Kérastase Blond Absolu Bain Ultra Violet Shampoo

is the brand's first foray into colour care, and we're in love. The shampoo itself contains ultra-violet pigments, which remove brassiness and yellow tones from blonde hair to leave it clean, cool, icy and fresh. As always with Kérastase, it's packed with nourishing benefits such as hyaluronic acid and Edelweiss flower to keep both highlighted and natural hair hydrated and healthy. To use, wet hair then rinse excess water. Apply shampoo to 5 key zones of hair, add water to emulsify and lather. Leave for up to 5 minutes then rinse. Alternating this shampoo with Bain Lumière on a weekly basis or as a second shampoo will give a deeper, more hydrating cleanse.

Suitable for: White, Blonde, lightened or blonde highlighted hair
Why LF customers love it: Leaves hair soft and shiny, but can make hair a feel a little dry so always follow with a good conditioner or hair mask. Read more reviews here

4.

Redken Color Extend Blondage Shampoo

Newest to the purple shampoo market is

Redken Blondage

. Made with ultra-violet pigments, the shampoo neutralises and eradicates brassy and yellow tones in blonde hair to leave it looking fresh, clean and with a slight icy-hue. It also contains a unique Triple Acid Protein Complex, which helps to strengthen and nourish the hair and reduce the risk of breakage. To use, wear suitable gloves, apply to wet hair, lathering and rinsing well. Repeat if needed. To get the best results, leave the second lather for up to 5 minutes before rinsing. We recommend to follow with the

Redken Blondage Conditioner

.

Suitable for: Naturally blonde or grey hair as well as colour-treated hair
Why LF customers love it: Smells lovely and works well on bleached hair. Doesn't dry out hair. Read more reviews here

5.

L'Oréal Professionnel Blondifier Gloss Shampoo

Want a blonde shampoo that keeps hair shining and oh so soft? You will love

L'Oréal Professionnel's Blondifier Gloss Shampoo

. A moisturising formula, it's a daily shampoo for blonde hair that keeps it looking icy and clean. Rich in antioxidants that help to shield pollutants from the hair (that can cause dulling and brassiness), the shampoo also rinses away impurities to leave hair healthy and shining. Once a week, incorporate the

Blondifier Cool Shampoo

into your routine - it's a purple-based formula that deposits violet pigments to keep hair free from yellow tones. Follow with Blondifier conditioner or mask.

Suitable for: Blonde and highlighted hair
Why LF customers love it: It's a brilliant cleansing shampoo that helps keep purple build-up at bay

6.

TIGI Bed Head Dumb Blonde Violet Toning Shampoo

TIGI's purple shampoo

reveals a head of cool blonde hues after just one use thanks to its super powerful formula. It contains bright violet pigments which correct and lighten; perfect if you suffer from yellow or brassy tones. Follow with the

TIGI Catwalk Fashionista Violet Conditioner

for the best results, as it contains brightening pearl and nourishing rice milk to keep your hair healthy.

Suitable for: Balayaged hair
Why LF customers love it: Nice big bottle, smells amazing and results were seen after the first wash

7.

BLEACH LONDON Silver Shampoo

Specially formulated for blonde hair, the silver shampoo is infused with violet pigments to help maintain the brightness of your blonde tresses by banishing unwanted brassy and yellow tones. Cleansing away impurities while preserving colour vibrancy, the shampoo will leave blonde hair feeling radiant and revived. Also contains Wheat Proteins and Vitamin B5 to moisturise. To use, lather into wet hair and massage to the ends. Rinse and follow with BLEACH LONDON Silver Conditioner. Be careful to avoid contact with eyes, clothing and towels.

Suitable for: Balayaged, Blonde, Silver and grey hair
Why LF customers love it: Effective results but can make hair a little dry so always follow up with a good conditioner or mask.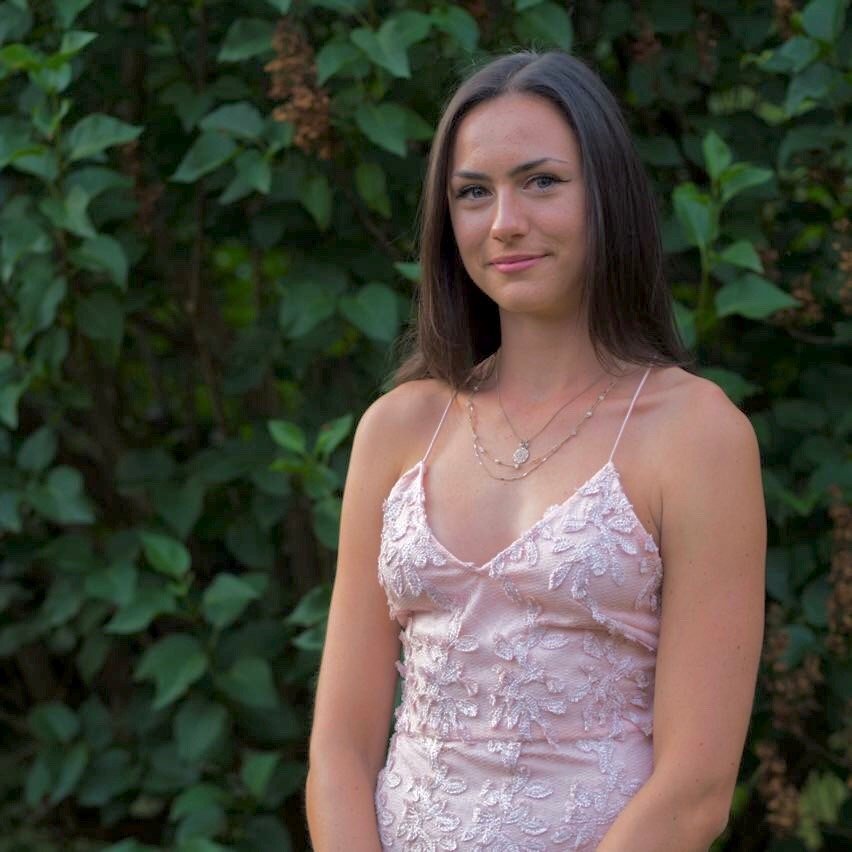 Working with brands at LOOKFANTASTIC for over two years I have developed my knowledge of all things beauty from key skincare concerns to niche makeup tricks and haircare hacks. I have a major passion for finding effective solutions that are easily accessible to everyone so that we can all achieve our best, glowing complexion.