Beauty supplements are a growing industry and offer targeted solutions to support your existing beauty regime. Supplements are gaining notoriety among celebrities, such as Viviscal who is favoured by the gorgeous Jennifer Aniston. They work from the inside out; targeting the body at a cellular level. This in turn helps to promote healthy skin, hair, nails and more. There are supplements to suit every age, gender, and complexion, but we understand that approaching supplements can be daunting. To help you get started we have selected our favourite beauty supplements to give you that all essential nutrient boost.
Which Beauty Supplement Is For Me?
Read our guide below to find out which supplement you should start adding to your beauty regime.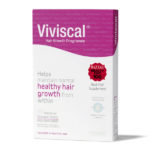 1.
Best For Hair
Recommended as the number one Health and Beauty supplement by the Telegraph, backed by celebrities such as
Gwyenth Paltrow
, and winner of multiple awards including
'Best Hair Supplement' in Harper's Bazaar
; this is the number one selling hair supplement in the USA.
Viviscal Maximum Strength
is produced using only natural ingredients, and has been scientifically developed to assist in the maintenance of healthy hair, by nourishing from within. Take two tablets daily for a minimum of six months, and use in conjunction with
Viviscal Densifying Shampoo
and
Conditioner
, and
Viviscal Gorgeous Growth Elixir
for the perfect finish.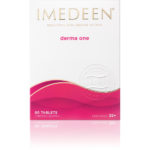 2.
Best For Radiant Skin
Imedeen are the world's number one beautifying skin care supplement. Across the globe, three Imedeen tablets are consumed every second of the day, and it's easy to see why.
Imedeen's Derma One
tablets support normal collagen formation and help to maintain healthy skin through their exclusive Marine Complex, Vitamin C and Zinc. They nourish from deep within the dermal layer of the skin where traditional creams can't reach; promoting glowing, smooth and beautiful skin from the inside out.
Derma One
is designed for women in their twenties and thirties who want to stave off the first signs on ageing. Over 30? Imedeen have a
range of products
specifically designed for all age groups. Take two tables daily to enhance skin quality in just 12 weeks.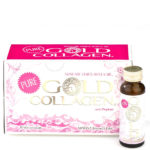 3.
Best For Youthful Skin
Award-winning
Pure Gold Collage
n
is a liquid beauty supplement that works from within to fight the first signs of ageing and improve the skin's appearance. This daily collagen drink contains Vitamins B6, C and E, which improve the skin's appearance, reduces fine lines, and leaves hair and nails feeling strong and healthy. Vitamin B6 also reduces tiredness and fatigue so this product can be taken as an energy boost. Drink one bottle daily, preferably on an empty stomach for optimal absorption.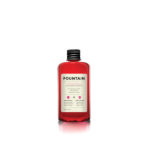 4.
Best For Beauty
Fountain
won
Cosmopolitan's Beauty Breakthrough Award
in 2014 for their range of innovative beauty supplements, each scientifically designed for a specific purpose. Fountain's '
The Beauty Molecule
' is a highly concentrated supplement that helps to improve the health of your skin. It has a delicious pomegranate flavour and each serving delivers 40mg of Resveratrol; a natural phenol that's found in the skin of red grapes and in Japanese Knotweed. Resveratrol has been proven to offer fantastic antioxidant and anti-inflammatory properties; making it excellent for the skin. Take one teaspoon per day to fight the effects of ageing and to promote healthy, vibrant skin.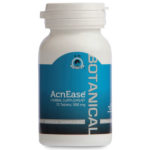 5.
Best For Acne And Blemish Prone Skin
This remarkable all-botanical treatment is ideal for those who suffer from chronic or severe skin problems. Suitable for both men and women, teens and adults,
AcnEase
is designed to breakdown the cycle of acne by helping to both remove existing pimples and prevent new acne from forming. They have a success rate of 96%, where results can be visible within 7-10 days. Use AcnEase as directed depending on the severity of your acne. The minimum recommended treatment course in one month, but for more severe acne cases, this can be extended.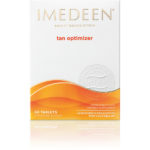 6.
Best For Bronzed Skin
Imedeen's insanely popular
Tan Optimizer
 beauty supplement is a fantastic way to prepare your skin for sun exposure; helping you to make the most out of your time in the sunshine. Each tablet is packed with Vitamins and Cartenoids, which will prepare and protect your skin from UV stress. Keep your tan perfectly glowing for longer by taking one tablet daily; at least once a month before sun exposure and throughout your holiday.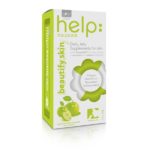 7.
Best For A Beautiful Complexion
All
Works with Water
supplements contain natural ingredients that are scientifically proven to make a significant transformation to the look and feel of your skin. These supplements look and taste great and will help you achieve a youthful, glowing complexion from the inside out. What's more,
Beautify Skin
is free from artificial colours and flavours. Consume one or two tablets every day, in conjunction with your daily beauty regime for beautiful looking skin within a few weeks.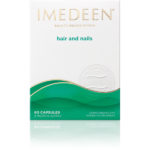 8.
Best For Hair And Nails
Perfect for modern and busy lives, 
Imedeen's Hair and Nails
combines Biotin, Zinc and B-Vitamins to help encourage healthy hair and nails. Adding the tablets to your daily routine will add the key nutrients needed to maintain beautiful and radiant hair and strong nails. Take one capsule daily and you'll see visible benefits within 4 ‐ 6 months. What's more, these can be taken in conjunction with other
Imedeen supplements
.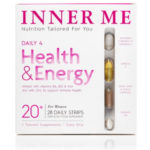 9.
Best For Youngsters
Inner Me Daily 4 Me - The Younger Years
is a supplement targeted at those in their teens and twenties and provides daily nutrients for added energy, good health and a glowing appearance. Each supplement strip contains 4 capsules to give you energy, whilst also supporting healthy skin, hair and nails. There are also
kits for different age groups
, and each one contains all the nutrients you need to support your overall well-being.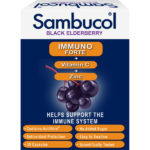 10.
All Round Winner
Sambucol Immuno Forte
is our favourite supplement to support your body's immune system. Not only does it taste amazing, but it's rich in Vitamin C, Zinc and Antioxidants, which can help to boost your body's natural defence system. If that wasn't enough, it's also a non-drowsy formulation, free from alcohol and gluten, and is suitable for ages 12+. Take one capsule daily after you have eaten and with a cold drink.

Our team of beauty experts cover everything from makeup to skincare, picking out the most effective products from the best brands and latest trends. Stay up to date on everything beauty with the LOOKFANTASTIC blog, and find all your essentials in one place.