NARS lipsticks and lip pencils come in every shade, every finish and every opacity as well as different packaging so there is definitely a lip product for everyone. We're filling you in on the differences between them all as well as sharing our favourite shades.
Why NARS love Lipstick
For a lot of people, the lipsticks are the first NARS products they try. François Nars himself adores lipsticks and the power they have for changing your look.
There are no rules when it comes to finding the 'right' shade of lip color. Go with what catches your eye! It's like wearing jewelry or an amazing pair of shoes. I love when women have fun with color and experiment - François Nars
With incredible formulations that nourish the lips as well as giving gorgeous colour payoff, the NARS lipsticks and lip pencils are a must-have addition to your beauty bag.
The Range and Our Favourite Shades
1.

NARS Audacious Lipstick

Audacious Lipsticks are powerfully pigmented with a rich, creamy formula that glides on to the lips from amazing colour in one swipe. All named with ladies' names from women François Nars has been inspired by, there is everything from soft nudes to hot pinks. The magnetic packaging also feels amazingly luxurious and means your lid won;t come off in your handbag either. We love:  The gorgeous tan rose shade of Barbara for everyday whilst Charlotte is a rich burgundy oxblood that looks beautiful for Autumn. We also love the Lana, a vivid orange that Sally Hughes is rather fond of too.

2.

NARS Velvet Matte Lip Pencil

With an easy to apply jumbo-crayon shape, these have become a cult favourite in the beauty world. They allow you to apply them precisely and smoothly without needing a lip brush. With rich pigmentation and a Vitamin E enriched formula, these give long-lasting colour with a velvety matte finish that isn't chalky. We love:  Dolce Vita for a soft pinky nude that works for everyday and Cruella for full scarlet red that flatters pretty much every skin tone.

With a lightweight, translucent formula, these are like lip balms, but so much better. They give a soft stain on the lips that looks juicy and fresh, perfect for that 'just bitten' look. As well as wearing on their own for everyday colour and shine, these are also fab for applying over the velvet matte lip pencils for a touch of shine- just dab in the centre of the lip for luscious looking lips. We love:  The shade Barbarella is a soft pretty peach that looks gorgeous with a tan whilst Manhunt is ideal for an amazingly fresh poppy red that is so wearable.

4.

NARS Cosmetics Satin Lip Pencil (Various Shades)

In the same convenient packaging as the Velvet Matte Lip Pencils, these Satin Lip Pencils have intense colour with a soft sheen. Formulated with lip-loving ingredients these hydrate at the same time as giving amazing colour payoff. Either apply all over the lips or smudge for a softer look. We love: Het Loo is a gorgeous soft brown that is very right now, but for brighter looks Yu is a vivid pink that has won awards and Luxembourg for a bright watermelon shade that screams Summer.

If you want to define your lips or help make your lip colour stay on longer, these are what you need. With a soft formula that glides on easily, these give a precise finish and help prevent lip colour from feathering. To get the best results, apply in small feathery strokes along the lip line. We love:  Nihiwatu for a bold red, Lanikai for a rich burgundy that will work so well in Autumn and Waimea for a nude peachy pink that is soft and pretty.

6.

NARS Pure Matte Lipstick

Wild Mango Butter, Vitamin E and Açai Oil ensure that this matte lipstick is nourishing rather than drying, even whilst giving a pure, rich matte finish. Matte lips give a modern finish and François says they are his favourite to pair with minimal makeup for a fresh look. We love:  Vesuvio for a rich, blue toned red that makes a great statement lip. For a subtler look, Tonkin is a pretty plum toned nude that is beautifully understated.

7.

NARS Semi-Matte Lipstick

Matte and velvety without looking chalky, this lipstick has a luxurious feel. These work especially well for a stained effect, as you can add colour that can be sheered out, but without too much gloss. We love: Schiap is one of NARS' most famous shades with a bold, hot pink. For a nude shade, Pigalle is a lovely soft chocolatey pink. Scarlet Empress is a great secret too- rich blue-toned red that makes teeth look bright and white.

The perfect half-way house between gloss and matte, these luxurious lipsticks give creamy, opaque colour with jsut a touch of sheen James Boehmer, one of NARS' top makeup artists suggests that this is the formula for nudes and beiges, giving a flattering, natural finish. We love: Sexual Healing for a soft shimmering pink that is so pretty, Honolulu Honey for a soft, neutral beige and Niagara for a gorgeously feminine pink coral.
Want to find out more about NARS? Read all of our posts to find out which products you need to be trying.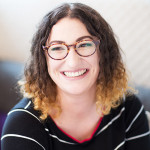 Major fan of scented candles, Make Up brushes and Highlighter. I'm always on the hunt for those Holy Grail products and my dressing table is covered in more beauty products than I like to admit. As an adopted Northerner originally from Brighton, I spend most my days wondering what all this rain is about. My hair isn't grateful for the move. Currently loving:
NIOD Photography Fluid