NARS lipsticks and lip pencils come in every shade, every finish and every opacity as well as different packaging so there is definitely a lip product for everyone. We're filling you in on the differences between them all as well as sharing our favourite shades.
Why NARS love Lipstick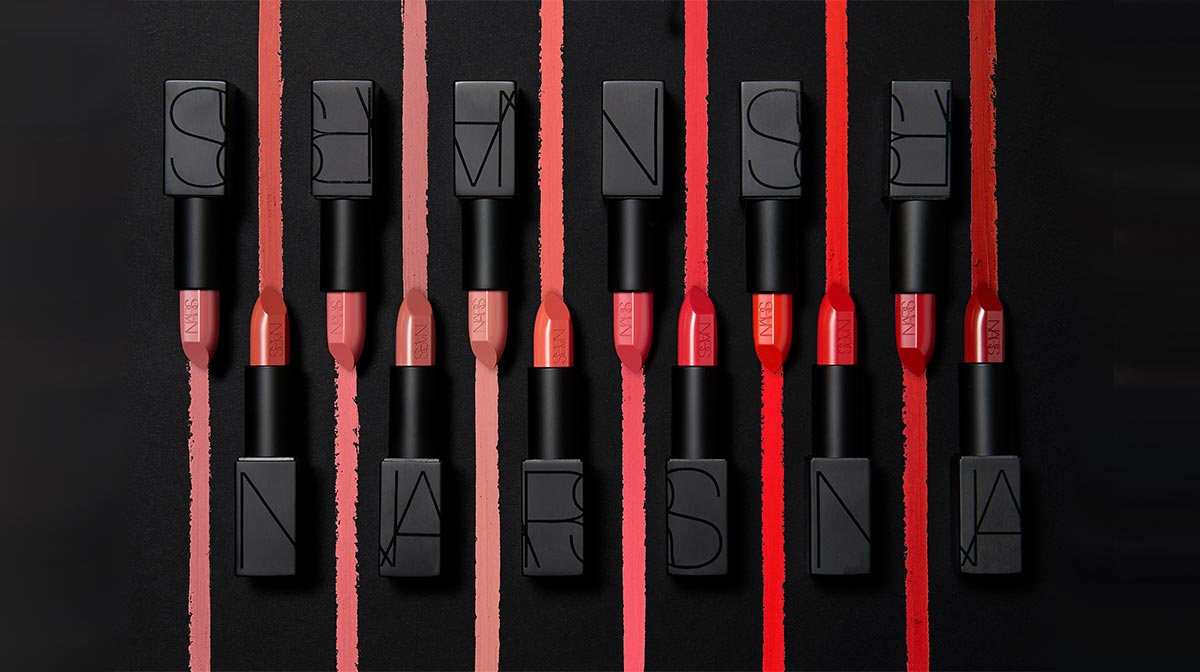 For a lot of people, the lipsticks are the first NARS products they try. François Nars himself adores lipsticks and the power they have for changing your look.
There are no rules when it comes to finding the 'right' shade of lip color. Go with what catches your eye! It's like wearing jewelry or an amazing pair of shoes. I love when women have fun with color and experiment – François Nars
With incredible formulations that nourish the lips as well as giving gorgeous colour payoff, the NARS lipsticks and lip pencils are a must-have addition to your beauty bag.
The Range and Our Favourite Shades
Buy now

with Lookfantastic

Audacious Lipsticks are powerfully pigmented with a rich, creamy formula that glides on to the lips from amazing colour in one swipe.

All named with ladies' names from women François Nars has been inspired by, there is everything from soft nudes to hot pinks.

The magnetic packaging also feels amazingly luxurious and means your lid won;t come off in your handbag either.

We love: 

The gorgeous tan rose shade of Barbara for everyday whilst Charlotte is a rich burgundy oxblood that looks beautiful for Autumn. We also love the Lana, a vivid orange that Sally Hughes is rather fond of too.

Buy now with free delivery
Want to find out more about NARS? Read all of our posts to find out which products you need to be trying.