We have all heard about how lack of sleep can take its toll on our skin and there have been studies to prove the difference a few hours extra in bed can make.  It certainly is no surprise, a good sleep not only allows you to function properly during the day but it also works wonders for your skin.  While you sleep, your skin carries out all repair and detox functionalities.  This means that skin gets rid of any excess junk such as pollutants and oils to give your skin a thorough cleanse.  When your sleep is compromised, the skin cannot fully complete this function, which over time can make your skin dull, under nourished and more prone to signs of aging.  Your skin also works on repair the skin barrier which as a result helps to defend against further damage.
Although we would all love to spend 8 hours in bed every night, the reality is quite different.  With longer working hours and added pressures such as stress and lifestyle, a good night's sleep can't always be guaranteed.  The result of this – tired and dull looking skin as well as development of dark circles, puffy eyes and sallow skin.
Vichy Idealia has found the answer to all your sleeping needs in the form of Skin Sleep.  Idealia Skin Sleep is the first night product which has been clinically proven to stimulate all the deep sleep mechanisms.  This means that even with lack of sleep, your skins nightly functions will remain at their optimum.
Idealia Skin Sleep has been designed to provide a soothing and relaxing effect.  The comforting gel-balm texture highly sensorial experience to all skin times as it provides the richness of a balm and freshness of a gel.  Idealia Skin Sleep can be used by anyone, even those with sensitive skin and is ideal for those who are struggling with sleep.
The Ingredients
Hyaluronic Acid – Stimulates cell regeneration and helps skin to keep hold of moisture to maintain hydration and plumpness.
LHA – Stimulates desquamation and helps to smooth and even out the cutaneous surface by gently exfoliating the skin.
Caffeine – Helps to accelerate the skin microcirculation also help by draining and decongesting the skin to reduce fatigue.
Vitamin B3 – Reinforces the barrier function of the skin and also has anti-inflammatory properties to improve hydration and skin evenness.
The Results
Studies carried out on a panel of poor sleeping women due to their lifestyle factors such as cabin crew, nurses and new mothers showed impressive results with 4 weeks of use.  The women agreed to increase in skin smoothness, skin luminosity and decrease in fatigue by 15%.  The skin also appeared healthier and more comfortable.
How to Use
Apply a thick layer to face and neck and let the balm-gel infuse in to your skin for about 10 minutes while you take the beautiful scent of jasmine and green tea.  Gently massage any excess product in to your skin.  Place your thumbs on the temples and the ring fingers in between the eyebrows and apply a relaxing pressure.  Once you are relaxed, it is time to sleep.  Use 1-3 times a week depending on your skin type.
Idealia Skin Sleep

can be used alone or with your daily skin routine.  It truly is a good sleep in a pot.  Make sure to try this out and make the most of our offer (2 Vichy Idealia Skin Sleep Moisturisers for £40) right now on LookFantastic.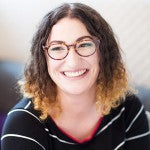 Major fan of scented candles, Make Up brushes and Highlighter. I'm always on the hunt for those Holy Grail products and my dressing table is covered in more beauty products than I like to admit. As an adopted Northerner originally from Brighton, I spend most my days wondering what all this rain is about. My hair isn't grateful for the move. Currently loving:
NIOD Photography Fluid