The Matrix Oil Wonders Volume Rose Collection has been designed especially for fine hair that lacks volume. The unique Pre Shampoo Oil, Shampoo and Conditioner have been formulated to hydrate the hair fibres, cleanse and style, all while adding body and volume.
The special ingredient in the products is Rose Hip Oil, which intensely nourishes without weighing the hair down. It gently softens each fibre to counteract dryness and damage, whilst providing body and volume.
Why does fine hair lack volume?
Finer hair is much narrower in diameter than thicker hair strands, and so struggles to gain and maintain lift and volume. As these fibres are thinner, they are also much more susceptible to a build-up of oil, dirt and impurities. These can weigh them down and make the hair look greasy.
Why is Matrix Oil Wonders Volume Rose different?
The Matrix Biolage Volume Rose Collection works in 3 ways to prepare, purify and nourish fine hair. Often, people with finer hair struggle to use hair oils as they can feel too heavy, but Matrix Biolage Volume Rose works differently.
The unique Rose Hip Oil which is infused into the products lightly conditions the hair without adding weight. The result is silky, soft and smooth hair, which has incredible bounce and volume.
Discover the Collection
1.
Matrix Oil Wonders Volume Rose Pre Shampoo Oil
This rose scented pre shampoo oil has been formulated to strengthen damaged hair fibres and condition areas of dryness. Infused with Rose Hip Oil which lightly nourishes the hair and helps to regenerate each strand, it's lightweight texture will add incredible softness and silk. Simply apply 1 pump to your hair (after warming it up in your hands!) before shampooing and do not rinse out.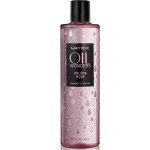 2.
Matrix Oil Wonders Volume Rose Shampoo
This Silicone-free shampoo delicately cleanses each strand of hair without stripping it of its natural moisture. The result is a voluminous finish that is soft, clean and healthy. As impurities, oil, dirt and product build-up are washed away, your hair is left with a gentle rose fragrance. We love how nourishing yet lightweight this shampoo feels, and it has become a firm staple in our beauty cupboards!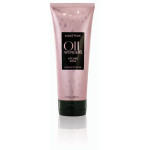 3.
Matrix Oil Wonders Volume Rose Conditioner
This volume boosting formula adds body and texture to the hair without adding weight. Infused with Rose Hip Oil which gently conditions and nourishes each hair strand, the conditioner is best applied to the ends where split and damaged ends can appear. We love how hydrating and moisturising this formula is without making our hair feel greasy or heavy. The scent is also divine and reminds us of summer gardens in bloom!

Our team of beauty experts cover everything from makeup to skincare, picking out the most effective products from the best brands and latest trends. Stay up to date on everything beauty with the LOOKFANTASTIC blog, and find all your essentials in one place.