When it comes to skincare, there are a multitude of products, creams, serums and treatments to choose from. But which products do the experts really trust on their complexions? We asked Eva Alexandridis, Founder at 111SKIN, and Dr Yannis Alexandrides M.D. FACS, Founder at 111SKIN and American Board Certified Plastic Surgeon, to give us an insight into their own beauty cupboards, and to share their top tips for achieving a glowing complexion. Want to do it like the experts? Keep reading...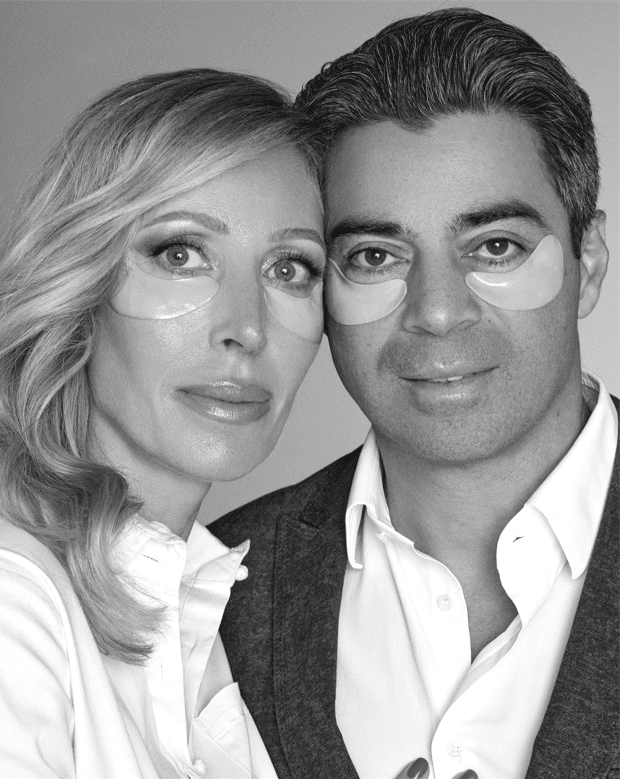 What products form the basis of a great everyday skincare routine?
Eva: As a very first step, it's essential to drink plenty of water to keep skin hydrated from within. Cleansing will boost the efficacy of any products you use, so I'd suggest a gentle formulation, like our antioxidant NAC Y² Restorative Cleansing Balm that's suitable for all skin types.
Next, reach for a serum and moisturiser - these can be swapped out dependent on your skin concerns and time of year – but my favourite year-round is our Space Anti-Age Day Cream NAC Y², since it's packed with hyaluronic acid.
Finally, make sure to apply SPF every day, as winter sun can be just as damaging.
What makes 111SKIN products unique?
Dr. Yannis: Our products are born out of Harley Street, so everything we do is led by healing practices and medical-grade ingredients. For example, our signature NAC Y² formulation was originally used in-clinic to accelerate healing time for patients after surgery.
It's made with a high concentration of Glutathione (otherwise known as the skin's natural antioxidant) and reparative amino acids that work to gently treat inflammation.
Our signature NAC Y² formulation was originally used in-clinic to accelerate healing time for patients after surgery
What is one common skincare mistake people often make?
Eva: Not taking your makeup off before bed! While it's common, it's also more damaging than you think, because neglecting this step at the end of your day can mean unnecessary breakouts and clogged pores.
I'd suggest not waiting until bedtime to wash your face and instead, create a relaxing bath routine by gently washing away traces of the day with our Vitamin C Brightening Cleanser. While you soak, there's no harm in popping on one of our Anti-Blemish Bio Cellulose Facial Masks – the botanical complex will reduce any lingering redness when you step out of the tub, too.
What is the main goal of your personal skincare routine?
Eva: My skincare routine is focused on achieving tangible results and showing off the skin in all its glory. I don't have time for a complicated routine, and don't think it's necessary either!
To keep skin looking bright, fresh and hydrated, look for products that sink deep into the dermis, like our Hyaluronic Acid Aqua Booster. It's a dream used alone but even better combined with the 'Celestial Black Diamond Cream.
What is your go-to skincare routine?
Eva: Simplicity, ease and hard-working ingredients are essentials in my skincare routine.
Step one: I'll always start with a cleanser to remove any dirt or residue from the day before.
Step two: I then follow with a booster serum depending on the weather and how my skin feels. Usually, I'd reach for the Vitamin C Brightening Booster if I need something reparative and hydrating. The NAC Y² pollution defence booster comes out if I'm working or travelling, since it protects against pollution and environmental stressors.
What is your top skincare secret or product application hack that you recommend to everyone?
Dr Yannis & Eva: Our favourite (not so well kept) secret is heading to the 111CRYO/HEAT chamber on the fourth floor of Harvey Nichols.
The holistic full body treatment not only gives a moment of relaxation at the end of a busy day, but it's also amazing for reducing the effects of ageing and inflammation. You can get similar results with our Crypto ATP Sports Booster and Sub-Zero De-Puffing Eye Mask, since they're both formulated with a cooling hydrogel base.
An extra tip from us? Keep your masks in the fridge for enhanced results.
If you had to choose your favourite skincare ingredient, which would it be and why?
Dr Yannis: Our signature NAC Y² formulation is a firm favourite because of its healing properties and suitability for all skin types. Retinol is also invaluable when it comes to minimizing the appearance of pores and improving your skin's overall texture as you age.
Top tip: mix your retinol with the Nocturnal Eclipse Recovery Cream moisturiser to lessen the concentration if your skin is sensitive.
Which 111SKIN saviour do you reach for as an all-round holy grail?
Eva: I keep a stash of the Rose Gold Illuminating Eye Masks at my desk and often apply one 20 minutes ahead of an important meeting or event as a quick pick-me-up.
I also use the Celestial Black Diamond Serum every day without fail. It's perfect for hydrating, smoothing and brightening your skin, since it encourages natural collagen production.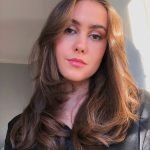 As someone with an affinity for all things beauty, discovering fantastic new products is my not-so-secret obsession. Over the years I've tried and tested a mountains worth of creams, serums and cleansers, finding some of my favourite 'holy-grail' products along the way. However, I'm always on the lookout for more ways to nourish my hair, perfect my dewy base, or enhance my skincare routine. Working as a beauty blogger for over 3 years, I've been lucky enough to collaborate personally with lots of amazing beauty brands including Christian Dior, The Body Shop and Dermalogica. I've used the Dermalogica special cleansing gel religiously since I first got it and their products are some of my ultimate skincare faves. When it comes to cosmetics, NARS Sheer Glow foundation is definitely my go-to - I live for a light, glowy base!