Everyone knows the feeling; you've spent an age perfecting your manicure only for your polish to chip in a day or two. We've asked nail expert Deborah Lippmann to give us her solution for chipped polish.
Deborah is one of the best known manicurists in the beauty industry. She has worked with top magazines, on fashion weeks and with some of the best brands in fashion and beauty.
She went on to launch her own range of nail polish and nail care, all with luxurious packaging and amazing formulas, which have become renowned for their quality and beautiful colours.
How Can I Stop Chipped Polish?
The key is treatment and great base and top coats!
"First, make sure your nails are buffed and your cuticles are pushed back. After you've completed this step, ensure nails are clean and dry before starting with your base coat.
I also suggest using my 2-Second Nail Primer; it is a deep cleanser that will lengthen the wear of your manicure by a day or so by helping polish adhere to the nail.
If you've chipped your polish and are trying to salvage the situation, the dab a bit of polish remover on the pad of your fingertip and smooth the ridge where the chip is and then allow it to dry. Patience is key with this – if you don't allow it to dry, it may look worse.
Then take your color and lightly dab into the chip – allow it to dry and resist the temptation to smooth it out over the nail. This typically does the trick, but if you still need additional cover, add a second layer of polish over the nail.
Keep in mind, sometimes less is more when trying to fix things. After patting with a polish remover, try adding a layer of top coat to see if it fixes the problem first.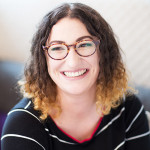 Major fan of scented candles, Make Up brushes and Highlighter. I'm always on the hunt for those Holy Grail products and my dressing table is covered in more beauty products than I like to admit. As an adopted Northerner originally from Brighton, I spend most my days wondering what all this rain is about. My hair isn't grateful for the move. Currently loving:
NIOD Photography Fluid