May is Skin Cancer Awareness Month, a time to reflect on the nature of the disease and encourage people to carry out regular self-examinations. In the UK, melanoma skin cancer is the 5th most common cancer with around 16,200 new cases being diagnosed every year, that works out as 44 every day. To help raise awareness, we're sharing with you the causes, symptoms and how to minimise the risk, so you can educate yourself and help others around you.

Credit: Cancer Research UK
What causes skin cancer?
Skin cancer can be caused by a variety of factors that differ from person to person. Most commonly it is caused by UV light from the sun damaging your skin cells, that's why it's always super important to use SPF daily. Sunlamps, tanning beds and other artificial sources of light can also increase your risk of developing the disease. Moles can increase your risk of skin cancer especially if they're large or an unusual shape. We recommend monitoring your moles for any changes and avoid exposing them directly to the sun. Other causes can include genetics and you're also more likely to develop it if you have pale skin that doesn't tan easily, red or blonde hair and freckles.
What are the common symptoms?
As there are different forms of skin cancer, symptoms can vary. However, common symptoms include a sore area of skin that is itchy, bleeding and doesn't heal within a month. Another sign is often a new mole or the change in appearance of existing moles. If you see a change or any of these symptoms we recommend visiting a GP to get it checked out.
How to check for signs
To help spot skin cancer early it's best to keep a note of what your skin normally looks like so you can notice any changes more easily. If you spot anything that looks unusual it's a good idea to take a photo with a tape measure next to it so you can easily track any changes. You can then share these pictures with your GP who will advise and help you further. To ensure your whole body is checked, we recommend using a mirror to help guide around areas that are tricky to reach, alternatively you could get a partner or friend to look if you feel comfortable.
How can you minimise the risk?
Although skin cancer is not always preventable, there are some small steps you can take to minimise your risk. These include; avoiding sunburn, especially if you have pale skin or any moles, avoid using sun beds and tanning lamps, use SPF daily and regularly check your skin for any changes.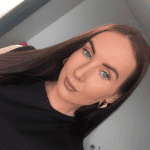 As a beauty fanatic I'm always on the lookout to try and experiment with new products! I've been writing about everything beauty for over 3 years and specialise in skincare so have plenty of tips and tricks to help put blemishes at bay and get your complexion glowing. Whilst being a content writer at LOOKFANTASTIC I've had the opportunity to collaborate with incredible brands including Tom Ford, Dolce & Gabbana and La Mer, taking my understanding of the industry to the next level. In the past I've been a freelance makeup artist and have collaborated with brands including NYX and Revolution Beauty on a personal level, sharing my makeup creations for the world to see. My ride or die brands have to be PIXI, Laura Mercier and Bobbi Brown and I can't live without my trusty MAC Velvet Teddy!