As a pharmacist, I deal with skin concerns on a daily basis.  I even have a few of my own and I am so excited to announce the arrival of one of my personal favourite pharmacy brands; A-Derma!  This range has been designed with the needs of very dry, sensitive and atopic skin in mind.  The formulations are suitable for even the most irritable skin and can be used on babies and toddlers as well.
The line offers moisturisers, creams and cleansing products to cater for preference and need of your skin.  The products are designed to ensure tolerance and advanced efficacy to create a feeling of comfort and smoothness for the whole family.
The brand has various products which offer anti-inflammatory, anti-irritating, alleviating, healing, hydrating and protecting properties.
So which product is right for you?
A-Derma Exomega – for dry to very dry eczema prone skin.
The products within this range soothe and nourish skin and are based on Rhealba Oat Seedling extract as well as Filaxerine which helps to restore the skin barrier.
A-Derma Epitheliale A.H – to repair damaged skin.
Combination of regenerating, soothing and natural vitamin factors promote the restoration to achieve the integrity of the skin.
A-Derma Essential Care – for delicate skin of the entire family.
Enriched with Rhealba Oat Milk which offers soothing, softening and moisturising properties.
A-Derma Sensifluid – for cleansing and makeup removal
Slightly fragranced with advanced formula to leave skin feeling comfortable, soothed and fresh.
A-Derma Hydralba – for dehydrated skin affected by climatic stress.
Developed with Rhealba Oat Seedling and Vitamin E to provide plant-based hydration backed with dermatological expertise.
A-Derma Nutrialba – for delicate and very dry skin.
Innovative skin care combining Rhealbose and essential fatty acids to provide plant-based nutrition to reduce skin dryness and sensitivity.
A-Derma Rheacalm – for highly sensitive and reactive skin.
Perfect solution to reduce tingling, tightness and heat sensations to leave your skin feel comfortable.
If you have any more questions about the brand or any of the products then email me at pharmacist@lookfantastic.com or tweet me @LFpharmacist.
If you plan on trying A-Derma, please click the button below and tag your #LFHaul with @Lookfantastic on Twitter, Facebook and Instagram so we can share your treats with the rest of the world!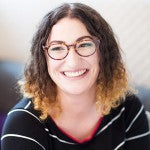 Major fan of scented candles, Make Up brushes and Highlighter. I'm always on the hunt for those Holy Grail products and my dressing table is covered in more beauty products than I like to admit. As an adopted Northerner originally from Brighton, I spend most my days wondering what all this rain is about. My hair isn't grateful for the move. Currently loving:
NIOD Photography Fluid