The revolutionary brand The INKEY List's haircare range has just landed at LOOKFANTASTIC. With a focus on hero ingredients and simplifying jargon, the brand delivers an array of products that produce results without the price tag. Known for their amazing skincare line, they have now branched out into haircare to help putall yourscalp concerns at bay.We've put together this guide to help you narrow down which products in the range you need to get your hands on!
Hyaluronic Acid Hydrating Hair Treatment 50ml
Sick of dry, frizzy hair? Then this one is for you. The Hyaluronic Acid Hydrating Treatment incorporates the properties of the universal skincare ingredient into a weightless conditioning formula for your hair. Attracting 1000 times its weight in water, the treatment drenches tresses that are in need of a little TLC. Simply massage product into hair to promote a smooth, glossy appearance with a renewed natural shine.  
Peptide Volumising Hair treatment 50ml
The ultimate haircare staple for any hair routine, this Peptide Volumising treatment gives an instant shot of volume to flat, lifeless hair. Designed to invigorate strand from root to tip, peptides work to plump and stimulate growth to help boost thinner strands. Suitable for wet or dry hair, this serum leaves locks bouncy and volumised for whichever way you choose to style it.  
Vitamin C Brightening Hair Treatment 50ml
Transform your tresses with the Vitamin C Brightening Hair Treatment. Designed for dull, damaged hair this unique serum helps to restore body and shine instantly. Packed with powerful minerals, the treatment not only protects hair against antioxidants but also damaging urban aggressors in the environment. The versatile product can either be used on wet or dry hair twice a week or alternatively put into your shampoo as a booster to supercharge your haircare routine. 
Salicylic Acid Exfoliating Scalp Treatment 50ml
Help to promote healthy hair growth and control oil with the Salicylic Acid Exfoliating Scalp Treatment. As healthy-looking hair begins at the scalp, the scrub works to buff away dead skin cells and balance excess sebum. Although the product is an exfoliator, the chemicals are gentle on the skin, making it perfect to use for any type of hair. To use, shake 4 to 6 drops into the palm of your hand, massage onto wet or dry hair and style as usual.  
Shea Oil Nourishing Hair Treatment 50ml
We all dream of healthy soft hair and now with the Shea Oil Nourishing Hair Treatment we can get exactly that. Packed with hair-loving, moisturising ingredients, this treatment brings life back to brittle strands. Shea works to shield strands from UV rays and pollution whilst added Jojoba Oil softens and seals your locks. Work product through the ends of damp hair to help combat frizz and reveal healthier looking hair.  
Chia Seed Curl Defining Hair Treatment 50ml
If you need help restoring your natural curls then the Chia Seed Curl Defining Hair Treatment is here to your rescue. Designed specifically for curly and textured hair, this nourishing treatment works to repair and protect deep down. By separating all types of waves and ringlets, the product helps to define and hold your style in place whilst leaving your curls big and bouncy all day long.  
Caffeine Stimulating Scalp Treatment 50ml
Enjoy thicker-looking hair with The INKEY List Caffeine Stimulating Scalp Treatment. Perfect for thinning hair, this serum works to nourish and help reduce hair loss by creating the optimum environment for growth.The innovative blend of ingredients also help to reduce fallout whilst building volume to reveal thicker, healthier locks.   
Amino Acid Anti-Grey Scalp Treatment 50ml
Make greys a thing of the past with the Amino Acid Anti-Grey Scalp Treatment. This powerful ani-ageing serum conceals the appearance of grey hairs by holding onto your hair colour for longer. Packed with nourishing ingredients that leave your hair colour vibrant, the treatment helps to reactivate your hair follicle, combatting the development of anynew greys. For best results use every night over a 4-month period.  
Shop all The INKEY List products at LOOKFANTASTIC here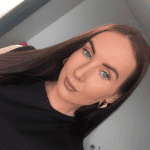 As a beauty fanatic I'm always on the lookout to try and experiment with new products! I've been writing about everything beauty for over 3 years and specialise in skincare so have plenty of tips and tricks to help put blemishes at bay and get your complexion glowing. Whilst being a content writer at LOOKFANTASTIC I've had the opportunity to collaborate with incredible brands including Tom Ford, Dolce & Gabbana and La Mer, taking my understanding of the industry to the next level. In the past I've been a freelance makeup artist and have collaborated with brands including NYX and Revolution Beauty on a personal level, sharing my makeup creations for the world to see. My ride or die brands have to be PIXI, Laura Mercier and Bobbi Brown and I can't live without my trusty MAC Velvet Teddy!