Supercharge your skincare routine with Revitalizing Supreme. Discover everything you need to know about Estée Lauder's newest Anti-ageing collection. The Revitalizing Supreme range is specially designed to target the signs of ageing and promote radiance and cell renewal. Using innovative IntuiGen technology, it addresses your skin's ever-changing needs to fight the signs of ageing.
Revitalise – Nourish – Rejuvenate
What does Revitalizing Supreme do?
All Anti-ageing products aim to counteract the effects or causes of ageing. As you get older the outer layer of the skin known as the epidermis becomes thinner. The production of the connective tissues, which help skin retain its elasticity and strength, slows down with age. This is what can cause skin to sag and lines to develop.
The breakthrough technology known as IntuiGen is what sets Estée Lauder's anti-aging cream apart from others. IntuiGen is naturally derived from Black Bamboo Extract. This is incredibly rich in silica, a mineral which contains a high amount of antioxidants. These antioxidants helps to reduce wrinkles, increase overall radiance and keep skin smooth and supple.
The IntuiGen technology helps to naturally activate the skin's own production of "Nrf2". This is a protein which allows skin to combat the ageing process. The IntuiGen technology has the ability to stimulate over 200 genes into action and increase the production of various enzymes and proteins which are essential to maintaining healthy skin; giving you back that youthful glow.
About the Revitalizing Supreme Range
Revitalizing Supreme Global Anti-Aging Crème
The core product from the range, this cream helps to repair and strengthen the skin's natural moisture barrier to leave it feeling hydrated and moisturised. It is infused with Barley and Sunflower extracts to nourish and hydrate.
The cream also helps to protect the skin from damage. It contains Vitamin E and Caffeine which both help to reduce skin reactions, redness and inflammation. This is especially important in mature skin, as cells can become more fragile and sensitive to external factors.
Revitalizing Supreme Global Anti-Aging Eye Balm
This velvety balm is specially designed to target the signs of ageing around the eyes such a lines, wrinkles and crepiness. It helps freshen and brighten the eyes whilst delivery powerful results. It is also perfect for applying as an eye mask for an added boost to the eye area.
Revitalizing Supreme Light Global Anti-Aging Crème
The newest launch to the collection, this is a lighter version of the original cream. It is perfect for oilier skins whilst providing the same Anti-ageing benefits as the original. It also uses the IntuiGen technology to target the aging-process and leave skin smooth, soft and supple.
The Revitalizing Supreme Light is enriched with Brown Algae to minimise excess oil whilst hydrating. It is also infused with Repair Optimizing Technology which mimics the effects of good beauty sleep; boosting radiance and giving skin a more youthful look and feel.
Revitalizing Supreme Global Anti-Aging CC Crème
For the days where you need a touch of coverage, this CC Cream offers the same skincare benefits as the other Revitalizing Supreme Coverage. It revitalises and adds radiance to your skin whilst evening out skintone.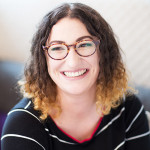 Major fan of scented candles, Make Up brushes and Highlighter. I'm always on the hunt for those Holy Grail products and my dressing table is covered in more beauty products than I like to admit. As an adopted Northerner originally from Brighton, I spend most my days wondering what all this rain is about. My hair isn't grateful for the move. Currently loving:
NIOD Photography Fluid