Those of you who have been keeping an eye on our social media channels might have already heard the news about our newest launch, Illamasqua. We can now reveal products are available to order, we are over the moon to bring you this incredible makeup brand. Their Spring collection, Metamorph, headlines the launch.
Who are Illamasqua?
This British brand has taken the beauty world by storm. Founded by Julian Kynaston in 2008, they are known for the quality and performance of their makeup. Cruelty-free and with an incredible range of colours and formulations, the Illamasqua world is all about having the confidence to be yourself.
Whether you are the makeup fanatic who likes to enhance your natural beauty, the one who likes to explore your individual style through beauty trends and innovations or the one who likes to stand out with bold colours and artistic styles, Illamasqua is the brand to empower and inspire you.
The Spring Metamorph Range
The inspiration
The Metamorph collection enhances and embraces your natural beauty with fresh skin and defined brows. It fits perfectly with the trend for pared back, barefaced beauty seen on catwalk shows like Chloe, Isabel Marant and Michael Kors. In describing the story of Metamorph, Illamasqua's spokesperson said
"Growth and rebirth, evolution and expansions. This collection is all about regeneration and the new, it's a capsule collection of progressive products that were born out of a desire to enhance your beauty incrementally over time, just like nature." 
Natural doesn't mean basic though. With Metamorph, Illamasqua are still pushing boundaries with high-tech formulas and incredible quality. Discover the products and find out how.
The products
The Illamasqua Metamorph collection is bursting with products we know you will fall in love with. They new makeup essentials that will reinvent your daily routine. It complements the bestselling core products like the Hydra Veil Primer and Bare Skin Foundation, giving you flawless skin and delicately defined features.  So what does this collection offer?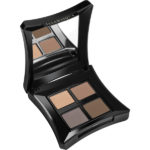 1.
Vital Palette
This palette of 4 incredibly pigmented matte shadows is a must-have. The neutral shades are ideal for every day wear and can be built up for a darker, more dramatic look. The 4 shades are: Bubbles, a warm peach Envision, a warm brown Drop, a deep mid brown Trace, a cool grey brown The mix of warm and cool tones will add dimension and contrast to your eyes. With Illamasqua's usual intense colour pay-off, these buttery shadows will instantly become your everyday favourites.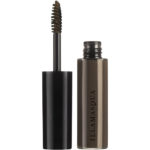 2.
Brow Build
Natural, full brows are a trend that is going nowhere and the clever dual-purpose formula of this brow gel means it not only defines and shapes brows but promotes healthy hair growth for naturally fuller brows. The Brow Build comes in 4 shades ranging from light to dark and cool to warm. The shades are: Amplify, a deep slate grey Thrive, a medium brown Flow, a warm brown Rise, a soft blonde The formula is easy to apply and long lasting, containing built in fibres to help define and enhance your existing brows in a simple sweep of the brush.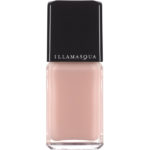 3.
Nail Veil
These two translucent, glossy nail polishes are the ultimate in natural nail colours. Fast-drying, they provide conditioning benefits and anti-oxidant protection to help protect and strengthen nails whilst giving a sheer wash of colour Tying in with the neutral, soft shades of the rest of the Metamorph collection, there are two colours to choose from: Breathe, a pale pink Bamboo, a pale peach These nail polishes are also oxygen and water permeable, so your nails can breathe. The perfect finishing touch to any look.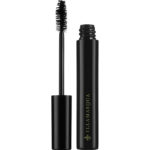 4.
Masquara Gain
This incredible mascara is designed to volumise, lengthen and define your lashes at the same time as naturally boosting the colour of your lashes. The deep black formula contains a Walnut extract which naturally dyes lashes. Masquara Gain gently and progressively tints the lashes, adding definition and colour even when you are mascara-free. You'll see the results after just 2 weeks. The hybrid formula perfectly encompasses the Metamorph ideals, subtly enhancing your natural beauty whilst giving powerful performance.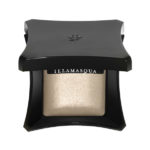 5.
Beyond Powders
These are baked highlighting powders which will give your skin a natural, radiant glow. The lightweight texture gives flawless illumination, perfect for Spring. The powders are suitable for all skin tones but come in two shades OMG, a champagne Epic, a warm bronze These highlighters are multipurpose. Brush onto the body for a natural, bronzed effect or apply wet as intense metallic eyeshadow. These will be the perfect compliment to any look. Keep checking the brand page as when these go live, we think they'll be gone in a blink of an eye.

Our team of beauty experts cover everything from makeup to skincare, picking out the most effective products from the best brands and latest trends. Stay up to date on everything beauty with the LOOKFANTASTIC blog, and find all your essentials in one place.