A happy, healthy lifestyle starts from withinand that's why it's important to take supplements to get your daily dose of essential vitamins and minerals. Different supplements have various purposes so whether you're looking to strengthen your nails or boost your immune system, we've rounded up the best beauty supplements for your skin, hair and body.
Skin
Supplements specifically made for your skin can help with a variety of complexion issues including hyperpigmentation, acne, dehydration and ageing. Skin supplements work to stimulate collagen production as well as protecting your cells. Here are a few of our faves... 
If you suffer from sensitive skin, the Gallinée Skin and Microbiome Food Supplement is perfect for you. Enriched with an ultra-concentrated blend of living probiotic strains, the vegetarian capsules work to reduce the look and feel of sensitivity across your complexion, including redness and inflammation. Take one supplement a day alongside a meal to leave you with a smoother and brighter visage over time.  
If you're looking to enhance your holiday glow, the utan Enhanced CBD Infused Tan Gummies are a must for summer. Infused with Amino Acids (the building blocks of Melanin that helps us get a golden glow) the supplement helps with your skin's natural tanning process ensuring that you don't come back from holiday as pale as you left! The gummies are also infused with natural Help Oil and vitamins to nature your body and support your skins natural regeneration process. For best results, we recommend sucking 3-4 gummies a day a week before sun exposure to create the best tan possible.
Step up your beauty routine and achieve a healthy, glowing complexion with the Aurelia Probiotic Skincare Beauty and Immunity Support Supplements. Infused with Live Cultures and Probiotics, the capsules increase the production of collagen leaving you with a more youthful, plump and hydrated appearance as well as a lit-from-within glow! We recommend taking 1-2 tablets daily with water.
Hair
Whether you suffer from hair loss or broken, damaged strands, taking hair supplements can help strengthen your tresses, boost growth and reduce thinning. We've rounded up the top hair supplements so you can get your locks back on track. 
The Lashilé Good Hair 60 Gummies Vitamins Boost are specifically designed to target an array of haircare concerns. Infused with vitamins and herbal minerals, the supplements work to nourish your hair fibre making it less prone to external aggressors such as the sun or pollution. It also encourages growth and gives your hair and nails a boost to make them stronger and less brittle. Take two gummies a day for 3-6 months for maximum results.  
Transform your tresses and get long luscious locks with the Hairburst Vegan Unicorn Hair Vitamins. Infused with Biotin, the gummies work to make your strands stronger, thicker and less likely to shed. The vegan gummies also put dandruff at bay, leaving you with a clearer scalp to promote hair growth. With a delicious raspberry flavour, we recommend taking two gummies every morning for best results.
Body
If you're looking to boost your overall health, body and wellness supplements are a great way to get your daily dose of vitamins and minerals you may not be getting through your diet.  
Ingenious Vegan are plant-based capsules that use only six natural ingredients to help strengthen your body from the inside out. If you're after some well needed TLC, these help to improve the appearance of your skin, strengthen your hair and nails as well as providing important UV protection! They also work to strengthen your bones, improve your joints and your eye health making them great to add into your routine. For best results, take three capsules daily with food, preferably an evening meal.
If you're a mum-to-be, the Mama Mio Pregnancy Gummies will become your new best friend. To ensure you're getting all the essential nutrients you need for you and your baby, the supplements are packed with eight essential vitamins and minerals to support your body's natural processes. They're also rich in Folic Acid which increases your chances if you're trying for a baby. For best results we recommend taking two gummies daily with a meal. 
Apple cider vinegar has many benefits for your health, however if you've tried it you'll know the taste isn't the most pleasant! That's where the Goli Nutrition Apple Cider Vinegar Gummies come in, made using apple extract, they offer an easier (and tastier) alternative. Infused with an array of vitamins the gummies work to boost your immune and nervous system whilst reducing fatigue leaving you with stable energy levels. We recommend taking 2-3 gummies a day for best results.
Shop all supplements at LOOKFANTASTIC.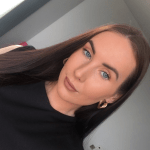 As a beauty fanatic I'm always on the lookout to try and experiment with new products! I've been writing about everything beauty for over 3 years and specialise in skincare so have plenty of tips and tricks to help put blemishes at bay and get your complexion glowing. Whilst being a content writer at LOOKFANTASTIC I've had the opportunity to collaborate with incredible brands including Tom Ford, Dolce & Gabbana and La Mer, taking my understanding of the industry to the next level. In the past I've been a freelance makeup artist and have collaborated with brands including NYX and Revolution Beauty on a personal level, sharing my makeup creations for the world to see. My ride or die brands have to be PIXI, Laura Mercier and Bobbi Brown and I can't live without my trusty MAC Velvet Teddy!