The incredible Illamasqua Hydra Veil is a cult beauty product loved by makeup artists, professionals and beauty enthusiasts worldwide. So we wanted to introduce you to the full range of Veil Primers from Illamasqua, to help prime oily, dry and dulling complexions.
What is Illamasqua Hydra Veil?
The Illamasqua Hydra Veil, like the others, centres around 'cosmetic care'. With skin-boosting properties, the primers improve makeup application and increase its longevity. Part primer, part skincare, there are three Veils to give you exactly what your complexion needs to look flawless.
How to use Illamasqua Hydra Veil
To use any of the Illamasqua Hydra Veil, or any of the Veils, just use the spoon provided and put one scoop onto the palm of your hand. Then, using a soft brush like the foundation brush, sweep over the face, starting at the T-zone, until it is fully absorbed. Your skin is then ready to receive your makeup.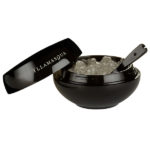 1.
Hydra Veil
This is the perfect primer for skin which is dehydrated and easily irritated. Containing Microalgae and Vitamin C, it instantly boosts the skin's hydration levels. The texture is a gel which calms and refreshes the skin thanks to the plant extracts and Niacinamide, which is known for its ability to soothe redness.  The self-levelling gel creates a smooth finish, leaving your skin ready for your base makeup.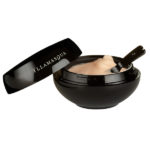 2.
Matte Veil
For oily skin, this is a brilliant primer. Intensely mattifying, it controls shine throughout the day, absorbing oil without drying the skin. If you struggle with makeup sliding off your face as the day goes on, then this is for you. It enhances the longevity of your makeup whilst leaving the skin feeling healthy and balanced, with a silky soft finish.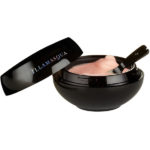 3.
Radiance Veil
This glow boosting Veil is part primer and part illuminator. It contains finely milled shimmer particles which infuse the skin with light. With a velvety formula, it contains Vitamin C to keep skin moisturised and radiant. Like the other veils this is best applied by brush for the ultimate glow. Focus your application on the highest points of your face like the forehead, cheekbones, nose and cupid's bow. It can also be added to your foundation for added luminosity.

Our team of beauty experts cover everything from makeup to skincare, picking out the most effective products from the best brands and latest trends. Stay up to date on everything beauty with the LOOKFANTASTIC blog, and find all your essentials in one place.