With a key event in the calendar, this is prime time for video call celebrations and of course photo opportunities. Bring your makeup and your Instagram feed back to life this Easter with some of the top trends on social media right now, popular with influencers and celebrities including Love Island's Ellie Brown.
We've picked out some of the hottest trends this April, giving you all the detail you need to get the look from the comfort of your own home (whilst stuffing your face with Easter Eggs of course).
Luminous Lids
Vibrant, bold eye colours are in. This spring time it's not about holding back with your colour but going light, bright and bold with your liner or eye shadow to create a colourful but dramatic day or nighttime look.
https://www.instagram.com/p/B7i3LhKFeYa/
Influencer and beauty queen Ellie Jarrett opts for a vibrant coral blue to add drama to her glowing look using the Diego Dalla Palma Eyeliner  in shade 52 Mediterraneo Kajal. To get the look, pencil out your wing tip between the outer corner of the eye and the end of the eyebrow. Shade across the whole lid as close to the waterline as you can and then add as much height to your liner as desired for either a subtle stroke of colour or go brave with a bolder, thicker line.
Recreate Ellie's look:
https://www.instagram.com/p/B8PI4FQlTj3/
Similarly, ex-love islander Ellie Brown creates her dramatic look with a deeper blend of blues using Morphe Eyeshadow to create a more blended, smokey look. Brush along the water line with your chosen colour and fade out on your wing to match Ellie's look.
Recreate Ellie's Look:
https://www.instagram.com/p/B-FqpuwJo_1/
Recreate Sarah's look with a bright pastel purple using the Urban Decay 24/7 Glide On Eye Pencil in the shade Psychedelic Sister to outline the eye and then the Lime Crime Eye Shadow Palette - Venus III to build up the bright block of colour on the eye lids. Pair this with a natural looking base for the perfect fresh spring time look.
Recreate Sarah's Look:
Metallics
No sign of dialling it down on the eye makeup, our second top trend is metallics.  Ideal for an evening or date night look, nude, smokey metallic shades scream confidence.
@aideenkate
https://www.instagram.com/p/B6bcBKEn8T8/
Aideen uses the Anastasia Beverly Hills Jackie Aina Palette to create her shimmering metallic eyes. She adds depth to her eye lids using the darker shades at the crease and highlights with the inner corners with a light warm golden tone.
Recreate Aideen's look:
Glitter
Never going out of fashion, glitter will always be our favourite go-to guilty pleasure. Add a little glamour to your everyday look with a subtle dusting of sparkle or go all out glam with full dazzling coverage.
https://www.instagram.com/p/B6oP-LGhqBO/
Katie tops off her defined base with all over glitter across her eyelids using the Too Faced Pretty Rich Eye Shadow Palette. She starts by adding depth to her eyelids with a dark grey shade on the crease of her lids, then goes blends out to a lighter shade, highlighting just under her brows. She then covers here eyelids with the warm, dazzling glittery hues for a show stopping finish.
Recreate Katie's look:
Smokey Glam
With the added time on our hands to perfect our makeup routine and experiment with different looks, it's no surprise that the classic smokey glam look is on the rise, the ultimate makeover from lids to lips.
https://www.youtube.com/watch?v=7dKOVAw3ZM0&t=
Demonstrating how to nail the smokey look including the smokey eye which many of us struggle to master, @makemeupmissa shows us how to perfect our MUA skills ready for the first night out after quarantine. Watch the full video tutorial on youtube here.
Recreate Missa's look:
Shop all Makeup on lookfantastic here.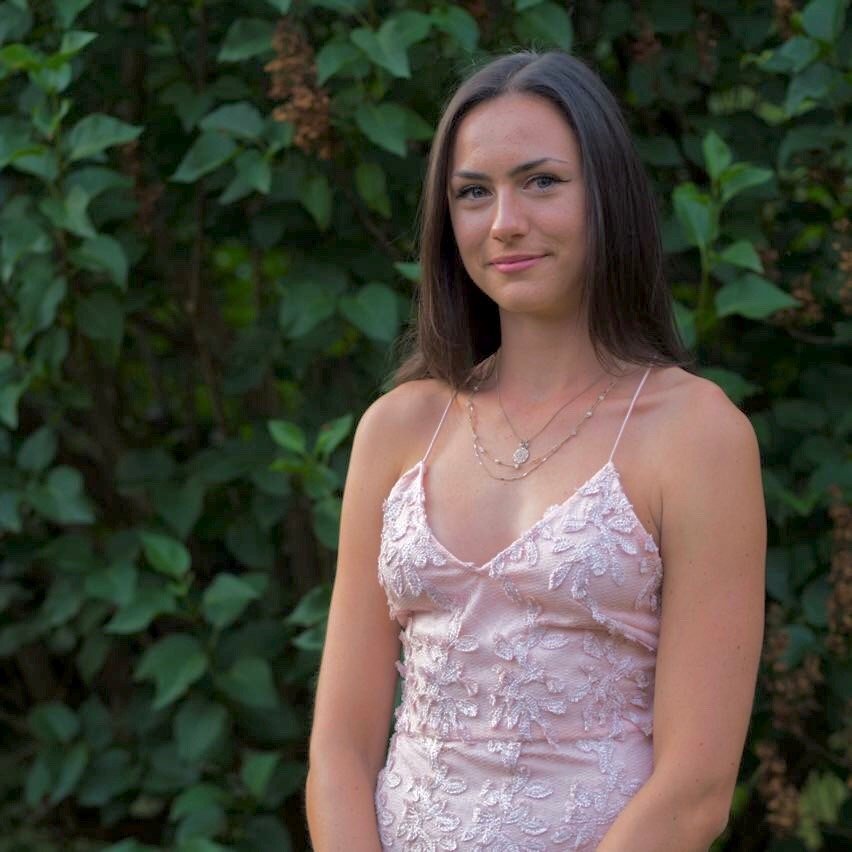 Working with brands at LOOKFANTASTIC for over two years I have developed my knowledge of all things beauty from key skincare concerns to niche makeup tricks and haircare hacks. I have a major passion for finding effective solutions that are easily accessible to everyone so that we can all achieve our best, glowing complexion.