Ever since Cara Delevingne burst onto the modelling scene back in 2012, the bold, fluffy brow look has taken over the beauty industry. Inspired by her unkempt and gorgeously full arches, we've been aggressively applying serums, lotions and brow products in a bid to right the wrongs of the early 2000s, where most of us plucked our brows to oblivion.
Years later, the fluffy brow trend is thriving as much as the day it was born, and we're obsessed with discovering new ways to achieve the thicker look. Whether you have sparser hairs, or naturally fuller fibres, there's a fluffy brow routine out there to suit everyone. Read on to discover our top three ways to achieve that off-duty model eyebrow look.
Soap brows
One of the top favoured methods by makeup artists for creating effortlessly brushed out brows, this simple yet effective trend entered into the mainstream back in 2016 and has stuck around ever since. Soap brows really are as simple as they sound: using soap to brush up brows and hold them in place.
Whilst this method is claimed to work with any type of soap, since the trend has grown in popularity, brands like West Barn Co have created specially formulated soap products designed to be gentle on the brows and the skin around them. Going for a fully laminated look? Then soap brows is ideal for you!
How to achieve soap brows
Step one: Take the West Barn Co Prep Mist and spritz it a couple of times into your brow soap.
Step two: Take your bamboo spoolie and rub it over the soap until nicely coated.
Step three: Brush the spoolie through your brows in an upwards and downwards direction to ensure all hairs are coated.
Step four: Brush the hairs up and over into the desired laminated shape. Gently press down on the brows with your finger to fully set them in place.
Alice, Beauty Writer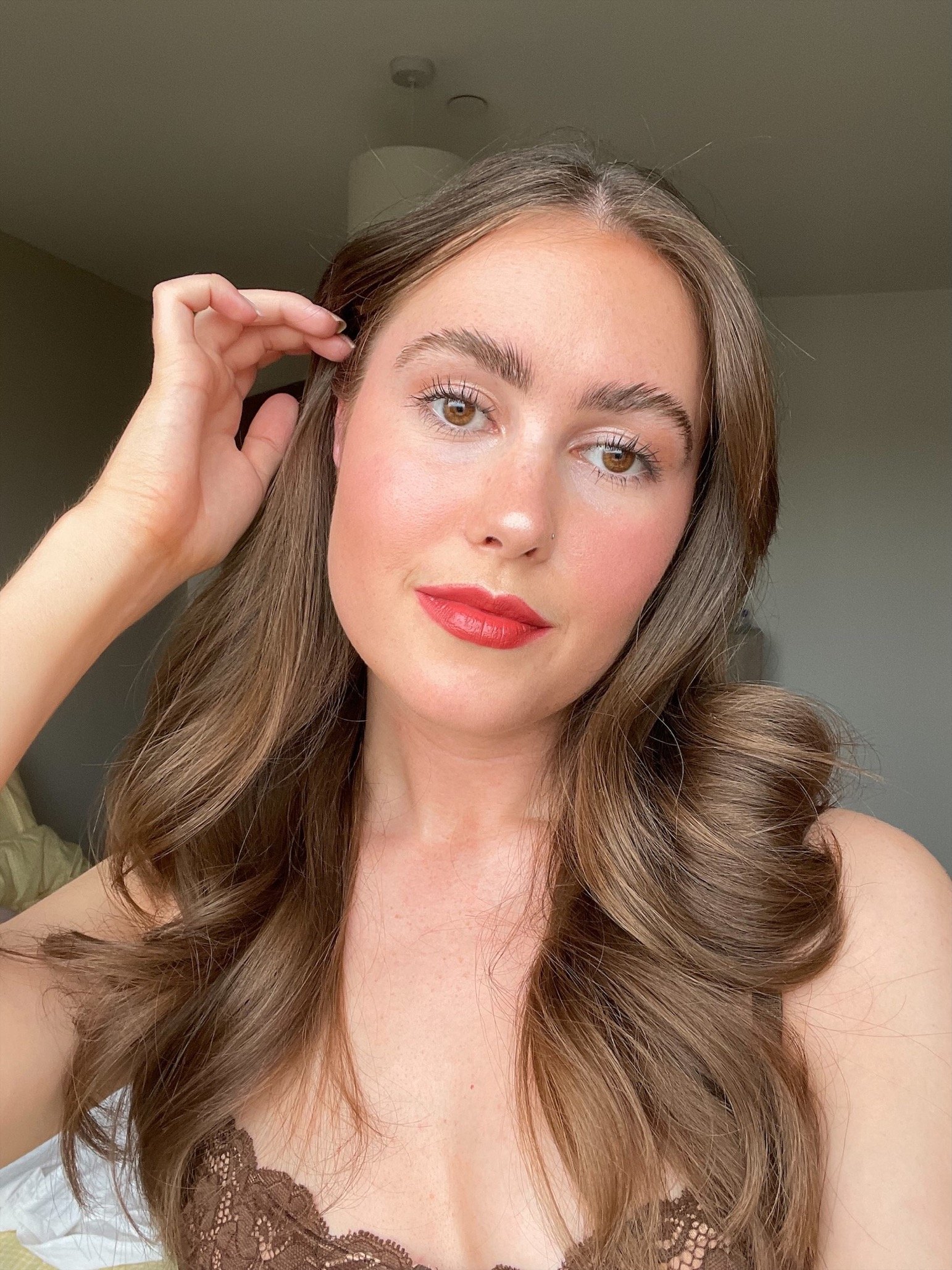 'Ever since I discovered Soap Brows I haven't looked back! Nothing gives my arches the laminated look quite like this method.'
Brow gel
For those who like a quick fix fluffy brow solution, a brow gel is your go-to formula. With all the setting power in one simple product, brow gels are a popular choice for anyone who wants to achieve the fuller look without all the faff.
There is a plethora of gels on the market to suit every individual brow type. From tinted gels with precise application brushes, to clear solutions with thick bristly spoolies made to capture every hair, it's easy to find a gel that works for you!
How to use brow gel
Step one: Take a clean spoolie and brush through your brows to separate the hairs.
Step two: Take your brow gel of choice and brush it through your arches, starting from the inner corner to the outer edge.
Step three: Brush hairs in an upwards motion, then run the spoolie across the top line of your brows to get a more defined outline.
Maeve, App Executive
'My brows are on the thinner side and the Benefit 24 hour Brow Setter gel honestly transforms them! It's so easy to use but makes a huge difference every time!'
Brow fix serum
If you want your fluffy brows to be more on the natural side, a brow fix serum is the ideal way to get that 'I woke up like this' look. Offering a more lightweight coverage than other products, you don't risk getting any product buildup or unwanted crusty patches...which are so not chic.
Whilst there are many serums on the market for brows, if you want the fluffy look, it's essential to go for one that dries down hard such as the EyebrowQueen brow fix. That way, brows can be coated easily, but don't move throughout the day.
How to use the EyebrowQueen serum
Step one: Apply a drop of the serum onto the spoolie brush using the dropper.
Step two: Brush the spoolie gently through the brow hairs, ensuring every hair is coated in the formula.
Step three: Apply more serum as needed, and keep brushing the spoolie through the hairs as the formula dries to ensure they set down in your desired shape.
Alice, Beauty Writer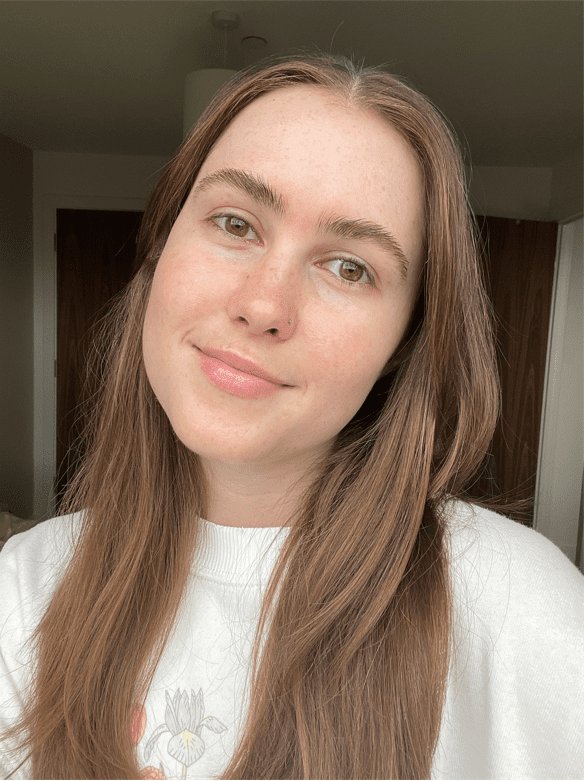 'I love using this during the week when I'm not wearing any makeup. It's the ideal gentle product to keep my brows in place but also leave them looking more natural!'
Discover more eyebrow products on LOOKFANTASTIC.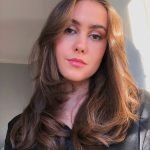 As someone with an affinity for all things beauty, discovering fantastic new products is my not-so-secret obsession. Over the years I've tried and tested a mountains worth of creams, serums and cleansers, finding some of my favourite 'holy-grail' products along the way. However, I'm always on the lookout for more ways to nourish my hair, perfect my dewy base, or enhance my skincare routine. Working as a beauty blogger for over 3 years, I've been lucky enough to collaborate personally with lots of amazing beauty brands including Christian Dior, The Body Shop and Dermalogica. I've used the Dermalogica special cleansing gel religiously since I first got it and their products are some of my ultimate skincare faves. When it comes to cosmetics, NARS Sheer Glow foundation is definitely my go-to - I live for a light, glowy base!