If you're looking to go green and make a change to your eco-conscious beauty footprint then you've come to the right place!To celebrate Earth Day we caught up with the experts from Comfort Zonewho gave an insight into their conscious skin science philosophy and their sustainable skincare ranges to suit a bundle of complexion concerns.  
What is your philosophy and how are you a sustainable brand?
Our philosophy is 'Conscious Skin Science' which means we take a very conscious and sustainable approach to skincare. We've always had a deep philosophy of combining premium skincare with sustainability and are always taking active steps towards being the change we want to and need to see in this world. This has enabled us to become a certified B Corp and build one of the world's first carbon-neutral headquarters in Parma, Italy, which runs on sustainable energy and is the beating heart of our organisation! Now all our branches around the world are carbon neutral.  
Being a B Corp means believing in an alternative business model where the respect for people and the environment is the main focus of business. We also undergo a rigorous certification process to improve our social and environmental performance, so we really do practise what we preach!All of our packaging is recyclable and fully C02 compensated, thanks to a reforestation initiative we support in Ethiopia called Ethio Trees.We also use bio-based plastic from sugar-cane for tubes where possible and recycled paper.  
What influence does your Scientific Garden have on your products?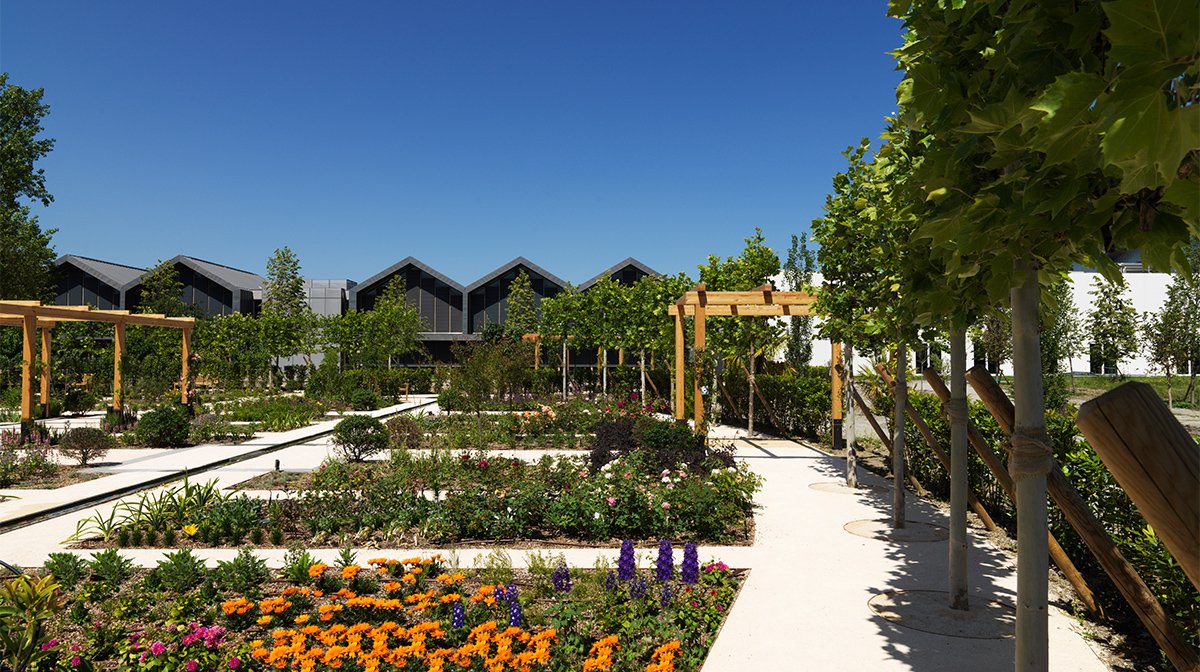 We select environmentally friendly ingredients that are safe, effective, high quality and preferably obtained from organic and/or ethical farming that protects local biodiversity. Our Scientific garden is the embodiment of our brand. We have over 6,000 plants from all over the world our open-air lab and our R&D researches the botanicals for our future formulas with the support of international experts. In fact, our Sacred Nature range launched late last year includes a key ingredient called the Scientific Garden Extract™ which is the our first proprietary and fully traceable complex crafted with bio-fermented antioxidants of Myrtle leaves, Elderberries and Pomegranate Peel, which all come from our scientific garden.  
Why was it important to create different skincare ranges?
The goal of any good skincare routine is to address any skin concerns whilst maintaining the skins equilibrium, and there is never a one size fits all approach. Sowith this in mind our R&D lab and team of scientific experts of our Scientific Committee (a pool of Doctors, Dermatologists and Neuro-Scientist) have created different skincare lines to address varying complexion concerns with active ingredients that will specifically target these areas.  
For example, if you have a sensitive skin type then you need to be careful with what you put on your visage, so we have created a skincare line called Remedy which uses specific ingredients such as Marvel of Peru, Mexican Hyssop and Marula Oil to provide immediate relief to the skin and a Prebiotic from natural sugars to reinforce the skin's good bacteria. We also have specific lines for skin that lacks hydration, fine lines and wrinkles, hormonal and problematic skin. 
What ranges would you recommend for different skincare concerns?
For acne prone and oily skin our Active Pureness range works to purify, reduce the appearance of localised imperfections and mattify your complexion without leaving any irritation behind. Active ingredients such as Gluconolactone, a gentle exfoliator that encourages cell turnover to clear pores, White and Green Clay and Mangosteen Extract are used to protect skin from oxidation and to absorb excess sebum for a mattifying effect. 
For Ageing skin we have an amazing range called Sublime Skin to actively lift, plump and brighten your complexion. Active ingredients such as our trademarked Archi-Lift and Cell-Support Technology, AHA's, Vitamin C and Peptides all work together to protect the skin. We even have a few products within this range called 'Hormon Aging' that specifically supports menopausal skin which becomes much thinner and drier during this time. It combines patented Cell-Support Technology and precious oil-based textures to restore skin's optimal functionality and combat cellular degradation due to a decrease in hormones. This has been developed with the support of Italian Nutri-dermatologist Dr Maria Bucci and British holistic hormone expert Dr Alyssa Burns Hill.  
For dry skin our best-selling Hydramemory range guarantees immediate and prolonged hydration for 24 hours, restoring smoothness, elasticity and luminosity. Adequate hydration is essential to guarantee skins plasticity, elasticity and a glowing healthy appearance. We use a natural blend of Apple, Lentil and Watermelon rind to protect the skins barrier; Micro, macro and biomimetic fragments of Hyaluronic Acid to stimulate hydration in the skin and Fair-trade, antioxidant rich Moringa Oil to reduce water loss. As with all of our products these are all suitable for vegans and free from silicones, animal derivatives, mineral oil and artificial colourants. 
Want to discover the full range? Shop all Comfort Zone at LOOKFANTASTIC.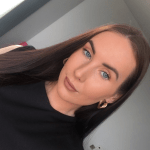 As a beauty fanatic I'm always on the lookout to try and experiment with new products! I've been writing about everything beauty for over 3 years and specialise in skincare so have plenty of tips and tricks to help put blemishes at bay and get your complexion glowing. Whilst being a content writer at LOOKFANTASTIC I've had the opportunity to collaborate with incredible brands including Tom Ford, Dolce & Gabbana and La Mer, taking my understanding of the industry to the next level. In the past I've been a freelance makeup artist and have collaborated with brands including NYX and Revolution Beauty on a personal level, sharing my makeup creations for the world to see. My ride or die brands have to be PIXI, Laura Mercier and Bobbi Brown and I can't live without my trusty MAC Velvet Teddy!