Green eyeshadow can be an intimidating colour to apply due to its bright shade. Although it may look like a vibrant colour in the pot, it is actually a very flattering hue for the eyes and can make them pop. Lookfantastic has some great tips on how best to apply green eye-makeup for your skin tone as well as some great ideas on how to incorporate the colour into your beauty routine if you haven't worn it before.
Top Green Eyeshadow Tips
Follow these easy tips on how best to apply green eye-makeup. With spring just around the corner, the green hue makes a lovely change to the regular dark and smokey eyes.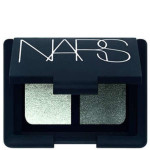 1.
Paler Shades for a Paler Complexion
Paler complexions suit lighter shades of green. In fact, a wash of pastel green shades will help to brighten the eyes and enhance them for fair-skinned girls. We love this palette from Nars Cosmetics which features colours Seafoam and Rich Teal. Each eyeshadow is infused with shimmer particles so will look univerally flattering on the eyes and add dimension. These colours are also great if you are introducing green into your makeup routine for the first time.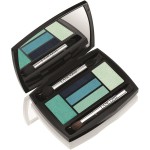 2.
Go Bright for Darker Complexions
Darker complexions suit brighter hues of green. These vivid shades will help your eyes stand out and define them a little more than usual. We love this palette from Lancôme which contains brightly pigmented greens which are great for blending out and creating new shades each time. Begin by applying the lighter shade on the lid and adding the darker shades in the outer corners. You can build up the colours once you feel more confident with the bright shades!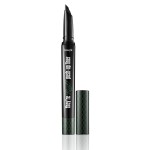 3.
Choose Eyeliner if you're nervous
If you're a bit cautious about applying green eyeshadow, introduce a liner into your routine first. It's a really great way to get to know the colour and gives you a chance to adjust the vibrancy. Start by applying at the top of the lash line and build up as necessary. It makes a great change to the usual black liner and will open your eyes. We love this one from
Benefit Cosmetics
which has a unique tip designed to easily apply the liner.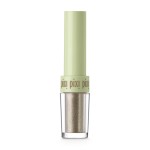 4.
Add Shimmer
Adding a hint of green shimmer either on top of your green eyes or on its own can open them up and add definition. We love this Olive Gold Fairy Dust from Pixi which is great for blending on top of your green shadow or adding on top of primer for a soft finish. If you are new to the green hue, then this is great option as it will give you a hint of green without the depth from a vibrant shadow.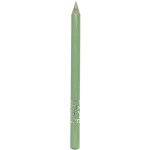 5.
Keep the rest of your makeup neutral
Keeping your makeup simple when using green eyeshadow is essential. As your eyes are bold, your skin and lips need to be kept quite neutral to avoid colour clashing. This lip liner from FACE Stockholm is great for neutralising redness on the lips so you can apply lip gloss and look flawless! It will also stop your gloss or neutral lipstick from bleeding so your style stays gorgeous all day.

Our team of beauty experts cover everything from makeup to skincare, picking out the most effective products from the best brands and latest trends. Stay up to date on everything beauty with the LOOKFANTASTIC blog, and find all your essentials in one place.