More and more of us are giving our beauty cupboards a natural makeover and what better time to start exploring natural alternatives to your favourite products than Earth Month this April? If you are just beginning to look into natural beauty brands, you might be surprised at just how many incredible options are out there.
What is Natural Makeup?
'Natural' is one of those beauty terms that doesn't really have a clear definition. So what do we mean by natural makeup? For us, it is an umbrella term for makeup that uses more natural ingredients as their basis. That can include brands that use minerals and plant extracts instead of synthetic chemicals, brands with organic ingredients and brands that avoid ingredients known to be difficult such as Sulphates and Phthalates.
So how do you get started with using natural makeup? Even if you are a total beauty junkie, we are certain that there is a natural alternative perfect for you.
The Best Natural Makeup Alternatives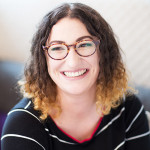 Major fan of scented candles, Make Up brushes and Highlighter. I'm always on the hunt for those Holy Grail products and my dressing table is covered in more beauty products than I like to admit. As an adopted Northerner originally from Brighton, I spend most my days wondering what all this rain is about. My hair isn't grateful for the move. Currently loving:
NIOD Photography Fluid