Natural Skincare is becoming more and more popular in the beauty industry, with many people choosing it over its chemical counterparts if they suffer from sensitive skin. While there can be a lot of confusion and discussion over what products can be certified as natural, here at Lookfantastic, we believe that a natural brand is one that emits potentially irritating ingredients. These can include fragrance, parabens and SLS, which can cause irritation, inflammation and redness in certain skin types. Opting for something a little more natural can help to improve the condition of your skin dramatically.
Best Natural Skincare Brands
Formulated with nature's very own ingredients, natural skincare products contain a host of vitamins, minerals and antioxidants. Together, these help to boost skin health and improve the radiance of the complexion naturally.
To celebrate #LFBLOOMS and Earth Month, it is a great time to treat yourself and your skin to something a little more nature-friendly. You can indulge in everything from cleansers, moisturisers and bodycare to get your skin in tip-top condition.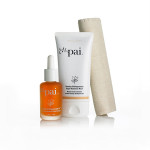 1.
Pai
Pai is one of the best natural skincare brands due to the fact that all of the products are formulated without any chemical nasties. Pai's founder, Sarah Brown, wanted to create a line of skincare that worked on hyper-sensitive skin and would not cause any allergic reaction. The result? A collection of products that are made with nature's finest ingredients. The hero in the range is the
Bioregenerate Rosehip Oil
, which gains its vibrant orange colour from the high amount of antioxidants present.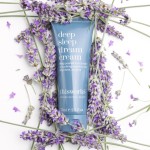 2.
This Works
This Works products are free from parabens, sulphates and synthetic fragrance; making them perfect for people with irritant-prone skin. They have both skincare and bodycare products to choose from so you can be sure you are looking after your entire skin! We absolutely love all of their products, but their Deep Sleep is one of our favourites. At the moment, we like to use their
Deep Sleep Dream Cream
, which helps us to drift off peacefully!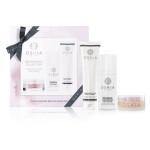 3.
OSKIA
OSKIA Skincare is a brand that uses at least 98% naturally-derived ingredients in their products; making them suitable to use during pregnancy. They contain no chemical nasties are completely paraben-free, so if you suffer from sensitive skin then this brand is a great one to try. We think their
Bedtime Beauty Boost
is a real treat for the skin! As it's a nourishing night cream, it gives you a wonderfully radiant glow when you wake up the next day.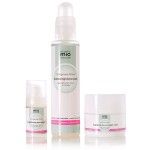 4.
Mama Mio
Mama Mio's No Nasties Policy ensures that each product is made without parabens, synthetic colourants, fragrance and xenoestrogens. As their name suggests, all products are also suitable for new and expecting mamas! We love their
Gorgeous Glow Balancing Facial Wash
, which is formulated with organic vitamins and omega oils to nourish and hydrate the skin. Green Tea Leaf also helps to protect the skin from free-radical damage. Use when your complexion needs a boost of radiance!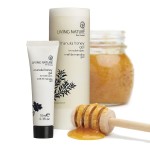 5.
Living Nature
Based on natural ingredients hailing from New Zealand, Living Nature is a great natural beauty brand. One of their main hero ingredients is Manuka Honey, which is renown for its ability to heal imperfections and blemishes on the skin. We love their
Manuka Honey Gel
which we dab onto blemishes. It helps to kill the bacteria and take down redness to leave us with clean, clear and glowing skin!

Our team of beauty experts cover everything from makeup to skincare, picking out the most effective products from the best brands and latest trends. Stay up to date on everything beauty with the LOOKFANTASTIC blog, and find all your essentials in one place.