Looking to achieved beautifully curled lashes that appear longer in length and more voluminous? Eyelash curlers can help with this! Sure, they can look a little scary but they are actually a really effective beauty tool that is super easy and painless to use. Wondering how to use eyelash curlers for best results? Maybe you're curious about the best eyelash curlers you can buy to achieve the perfect lash curl every time? Whatever the reason, we can help!
How to use eyelash curlers correctly
There are so many questions when it comes to eyelash curlers and how to use them. You may be wondering how long to hold lash curlers on your lashes for? Or questioning if eyelash curlers are bad for your lashes? Our quick and easy step by step below will help you with what to do and what to avoid to ensure the best results.
In-front of a mirror, tilt your head slightly and rest your eyelashes between the cushioned eyelash curler clamp.

 

Gently squeeze the clamp shut for around 5 seconds before pumping the curlers three to four times to form a curl. Don't squeeze the clamp too hard or it will cause damage to your lashes. This process should be entirely painless.

 

Repeat the same procedure on the tips of your eyelashes for an extended curl and extra fluttery, feathery lashes.
Top Tip: Some people also use a hairdryer to warm up their eyelash curlers to really make that curl holdfast. This method works a little bit like your hair curling tong, but on your lashes, so be super careful when using heated tools around your delicate eye area.
How to maintain your eyelash curlers
As is the case with any other beauty tool, maintenance is key. The pads on your eyelash curlers need changing regularly, as they can attract dirt and eye makeup residue. Over time, as the pads wear out, you'll find your eyelash curlers are no longer curling as nicely as they once did. You can buy replacement pads for some lash curlers, or you may need to replace your lash curlers entirely if the pads aren't interchangeable.
Are eyelash curlers bad for your lashes?
Lash curlers are not typically damaging when used correctly. Always use your eyelash curlers before applying your mascara. This is because mascara can stick to the curler which may cause your lashes to become brittle, get stuck or pulled.
The best eyelash curlers for the perfect curl
 Our beauty experts have tried and tested the very best eyelash curlers that really perform.
Tweezerman Deluxe Classic Eyelash Curler
For a long-lasting curl, you can call upon the Tweezerman Super Curl Eyelash Curler to create lashes that really stand out. Designed with silicone pads to protect your lashes whilst achieving a gentle curl, the Super Curl Eyelash Curler also includes three refill pads so you can keep using your curlers time and time again.
Kevyn Aucoin The Eyelash Curler
For a professional-grade choice, choose the Kevyn Aucoin Eyelash Curler. The sleek, stainless steel frame features a simple 'squeeze and release' motion to comfortably curl your lashes with finesse.
Choose an award-winning eyelash curler with the Surratt Relevée Lash Curler.
Featuring an innovative Japanese design alongside spongy silicone pads for supreme comfort, a gentle clamping motion helps deliver expertly lifted, voluminous lashes.
Japonesque Go Curl Pocket Lash Curler
Looking for a pioneering lash curler? The Go Curl Eyelash Curler from Japonesque creates beautiful sweeping lashes. The easel back flips down for the leverage needed to produce a long-lasting curl. The open cage design won't pinch your outer lashes and an extra pad is conveniently tucked inside the curler.
Eyeko Lash Alert Cushion Curler and Mascara Set
Looking for a kit that does it all? Frame your eyes with beautifully curled lashes with the Eyeko Lash Alert Cushion Curler Set.
The Set Contains:
Lash Alert Cushion Curler
Lift and lengthen the look of lashes with an eyelash curler that boasts an integrated cushioned pad to prevent painful pinching or unsightly crimping.
Lash Alert Travel Sized Mascara
Enriched with conditioning Shea Butter, this blacker than black mascara improves strength and elasticity over time, naturally thickening and lengthening for full, fluttery lashes. The full-contact brush is angled for maximum curling power, with double the fibres to visibly lift and separate from root to tip.
Quest for curled fluttery lashes? Sorted! All thanks to the amazing prowess of eyelash curlers.
 SHOP LASH CURLERS AT LOOKFANTASTIC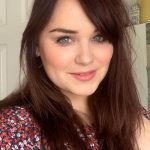 I've been writing about hair and beauty for over 10 years. I am a collector of vintage perfume and my go-to look always includes a bold pink lip! For more, visit https://www.goodgollymisshollie.co.uk