Hair oils are an essential for us in the Winter; this is why we couldn't resist popping in the Ojon Damage Reverse Restorative Hair Serum into our Lookfantastic Advent Calendar! Find out why this is a treat to adore with all our tips on how to use it.
What is Ojon Oil?
The Ojon Tree grows in the rainforests of Central America and the oil from Ojon nuts has been used by people for centuries on the hair and skin. Ojon Oil contains fats that are similar to those found in healthy hair and it helps add shine and suppleness to your hair.
This is what makes it a perfect Winter essential; instead of the usual dryness, brittleness and breakage that can be caused in the cold weather, you can have hair that radiates with health.
How to Make the Most of Your Serum
With a blend of Sweet Almond Oil, Ojon Oil and Olive Oil, this golden serum helps to hydrate and protect your hair.
It works at all stages of your styling routine; on damp hair before heat styling or as a finisher to tame fly-aways and boost shine. Just add a couple of drops to the palms of your hands and apply to your hair, starting from the ends up to the mid lengths.
You'll see it absorbs instantly, adding beautiful gloss and helping to restore your hair back to health.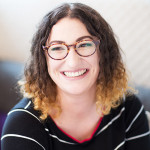 Major fan of scented candles, Make Up brushes and Highlighter. I'm always on the hunt for those Holy Grail products and my dressing table is covered in more beauty products than I like to admit. As an adopted Northerner originally from Brighton, I spend most my days wondering what all this rain is about. My hair isn't grateful for the move. Currently loving:
NIOD Photography Fluid