Eau Thermale Avène (Thermal Spring Water) is renowned for its soothing properties.  The water originates from rain and then filters through the Cévennes Mountains for 40 years before reaching the Saint-Odile spring.  During this time it accumulates and absorbs precious minerals and trace elements.  It is rich in silica which along with rich properties of trace elements makes the water naturally soothing, anti-irritating and anti-free radical.
There have been over 300 studies covering biological, pharmacological and clinical aspects of the Avène Thermal Spring Water, all testing the skin soothing and anti-irritating benefits.  The studies have also been conducted to validate the water tolerance and efficacy.  The results are phenomenal and constant across the board.
To maintain and preserve its purity the Avène Thermal Spring Water is bottled at source and is manufactured in a sterile unit within the Hydrotherapy Centre.  The water also gets tested on a daily basis to ensure stability and purity under dermatological control.
The Hydrotherapy Centre welcomes up to 4,000 patients from April to October every year for 21 days personalised treatments. At the centre patients are offered various treatments from drinking the Avène Thermal Spring Water to specially designed baths and showers.  The treatments also offer pulverisations, underwater massages, body wraps with emollients and Hydroheliotherapy using UV light.
The range covers a variety of products which are dedicated to sensitive and intolerant skin.  The brand prides itself for being authentic, simple and ethical while still meeting the expectations of today's consumers.
The water can be used by anyone at any time to provide instant relief from tight and uncomfortable skin.  You can also use the water after cleansing to provide soothing and fresh feeling to your skin.
Try the beautiful Eau Thermale
Avène 

yourself and let us know your thoughts in the comments box below!
If you have any further questions about the products or any skin enquiries then email me at pharmacist@lookfantastic.com or tweet us @LFpharmacist.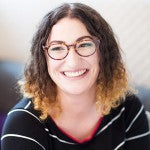 Major fan of scented candles, Make Up brushes and Highlighter. I'm always on the hunt for those Holy Grail products and my dressing table is covered in more beauty products than I like to admit. As an adopted Northerner originally from Brighton, I spend most my days wondering what all this rain is about. My hair isn't grateful for the move. Currently loving:
NIOD Photography Fluid