BEAUTY SCHOOL: FRENCH
It is a common known beauty secret that the French have really mastered beautiful and healthy skin and this can be found in all their skincare ranges.  The French Pharmacie brands have taken over the world and it is no surprise that they are used by top makeup artist and celebs daily.  So to celebrate our back to school French lessons, I have put together my all-time favourites. 
If you have used the Effaclar range or suffer from oily, acne prone skin then this new and improved Effaclar K+ is definitely worth a try.  La Roche-Posay has definitely cracked the code of reducing imperfections. Effaclar K+ combines vitamin E with their patent ingredients to tackle sebum production and reduce oxidation to get rid of impurities.  The results – reduced appearance of blackheads and improved skin texture which stays matte for up to 8 hours from the very first application.
This is a must have for everyone with normal, and combination to dry skin.  The cream is enriched with Vichy Thermal Spa Water and Hyaluronic Acid which provide hydration, natural skin healing and protection.  Aqualia Thermal Light lasts all day, and by reinforcing the natural moisture barrier, it leaves your skin healthy and feeling soft.  For those with more sensitive and dry skin, there is also the Riche version available so you will never go a day without beautiful skin!
These masks are my go to saviours for the ultimate spa experience.  The range consists of FOUR highly powerful masks which can be used alone or together to target specific skin concerns.  The Moisturizing Mask helps to soothe and hydrate your skin, the Instant Detox Mask detoxifies and helps to cleanse your skin, the Glycolic Peel Mask improves radiance while gently exfoliating, and the Purifying Mask promotes clearer skin by reducing the appearance of blemishes.
The core and heart of all Avène products, Avène Thermal Water is captured from the source which allows the water to capture all the soothing and softening properties.  The spray on water can be used for literally everything!  From using after cleansing your skin to toning, it can also be used following shaving, hair removal, exercise, sun exposure and even to calm frizzy hair.  The water can also be used to soothe irritated skin from sun and heat exposure.
This is another multi-use product which needs to be in every bag.  The Nuxe Dry Oil can be used to provide nourishment to your face, hands and hair.  It is full of vitamin E and plant oils which blend together to not only hydrate, but also allow the skin to feel it's most natural.  Your skin will start to look healthier and soft within minutes.  The best part – it lives up to its name of being dry oil so you will never get greasy looking skin or hair.  Nuxe Dry Oil truly is a gem and the beautiful scent will take you all the way to the streets of Paris.

Now that you have all of my best of French Pharmacie secrets, you can start to explore yours and within days your will have the world screaming – belle peau!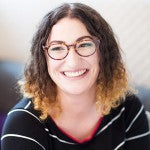 Major fan of scented candles, Make Up brushes and Highlighter. I'm always on the hunt for those Holy Grail products and my dressing table is covered in more beauty products than I like to admit. As an adopted Northerner originally from Brighton, I spend most my days wondering what all this rain is about. My hair isn't grateful for the move. Currently loving:
NIOD Photography Fluid