Hi all! Earlier today I was in our Lookfantastic Store in Derby and I decided to try a little experiment.  I tested a few of our Rosacea products, to cover skin redness – similar to the redness often caused by Rosacea. The experiment wasn't terribly scientific but I guess it will still give you a basic idea of what products are available to help hide Rosacea within the beauty market.
The products I used are as follows (please note that these are all different in consistency and are very different to each other so this is not a comparison but rather a preference).
So what did I do?
I used some red makeup and covered it with translucent powder to make it last longer and ensure that it wouldn't smudge. Next, I applied the products gently on top.
The results
I was quite impressed by all the products as they all reduced the redness within their capabilities.  Like I mentioned before, they are very different and I am hoping people with various preferences can appreciate these.
The REN serum would be the ideal choice for anyone who is wanting a natural look and will be a great choice for men as it is very light in consistency and doesn't feel like you have anything on your skin.
Vichy is more targeted towards achieving a flawless complexion – it is pigmented foundation and comes in 5 different shades providing coverage for up to 16hrs.  You can follow it with the Vichy Dermablend Setting Powder for an even longer lasting and waterproof finish – this will also be a great product for other skin conditions such as vitiligo.
Dermalogica Primer is made up of natural green botanical extracts and counteracts the redness due to green hues.  It also gives you a smooth finish of a primer leaving skin feeling beautiful – ideal for anyone who wants a flawless finish but are not wanting to use a foundation.
La Roche-Posay is a BB cream which is quite pigmented therefore provides a great coverage as well as providing skin with moisture. It is suitable for those with sensitive skin who like an even skin tone.  It is also a great product for those of us on the go and would like a quick fix.
These are just some of the products that I found but please let me know if you have any other great suggestions – I would love to try and share them with others.  Like always if you have an questions about any skin concerns or products – email me at pharmacist@lookfantastic.com or tweet me @LFpharmacist.  I look forward to hearing from you.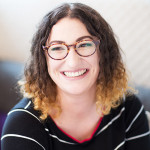 Major fan of scented candles, Make Up brushes and Highlighter. I'm always on the hunt for those Holy Grail products and my dressing table is covered in more beauty products than I like to admit. As an adopted Northerner originally from Brighton, I spend most my days wondering what all this rain is about. My hair isn't grateful for the move. Currently loving:
NIOD Photography Fluid