Take freezing temperatures, bitter winds and a showering of snow – what do you get? On the one hand, these chilly conditions can only mean that it's the most wonderful time of the year with Christmas on its way. On the other hand they mean… well, haggard hands!
Our poor little paws can take a real beating at this time of year, and before we know it we're facing dry and cracked skin on a daily basis. From scraping the frost off the car windscreen in the morning to scooping up snowballs on a weekend walk; our dry hands need attention at winter more than any other time of year. With this in mind, here at LookFantastic.com we've put together a guide to see your dry hands healthily through the coldest of conditions.
Why not start with… Molton Brown Orange & Bergamot Home Collection
Ideal for your kitchen or bathroom, this Molton Brown Orange & Bergamot Home Collection containing hand wash and hand lotion is a great way to give your mitts the special treatment. Cleanse your hands with some seriously sophisticated soap, then rub in a squirt of hand lotion to keep them smooth and moisturised. This kit also comes with zesty aroma reeds that will leave your home smelling fresh and fruity all day long!
Let's get serious… Hand Chemistry Extreme Hydration Complex 
If your sensitive hands are really suffering this season, or if you're regularly exposed to the frosty conditions, then make sure you pick up Hand Chemistry Extreme Hydration Complex. This life-saving hand cream is specially designed to treat the effects of harsh weather, with a clever combination of ingredients taken from plant and marine sources that work to not only hydrate dry skin, but to protect it too. After applying to your hands morning and evening for 10 days, you'll wonder how you've coped until now without this genius hand cream!
To cover all bases… Jessica Nourish Therapeutic Cuticle Formula & Bliss Diamancel Hand File
When you're focusing on your hands, it's easy to forget about other areas that may also need some TLC. Jessica Nourish Therapeutic Cuticle Formula will nourish and condition your cuticles with healing ingredients such as vitamins A, D, E and zinc. A right-left rotational massage at least twice a day will do the trick and will lend a helping hand in the battle towards smooth skin. You could even use a Bliss Diamancel Hand File to remove the dry and hard skin around your nails before you get moisturising – with this killer combination you're onto a winter winner!
Share the love… Aveda A Gift Of A Little Relief 
Dry hands and dehydrated skin are certainly not uncommon at this time of year. With Christmas fast approaching, a gorgeous gift set containing luxury hand creams may just be the perfect present for a loved one suffering at the hands of the winter weather. A Gift Of A Little Relief from Aveda is a great choice, containing a selection of different hand creams to target specific skin problems, including dry skin, chapped skin and aging skin. Go on and give a helping hand this Christmas!
Are you feeling the force of the cold conditions? Help your dry hands through the winter with hand treatments at LookFantastic.com, all with free delivery worldwide!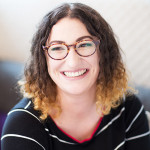 Major fan of scented candles, Make Up brushes and Highlighter. I'm always on the hunt for those Holy Grail products and my dressing table is covered in more beauty products than I like to admit. As an adopted Northerner originally from Brighton, I spend most my days wondering what all this rain is about. My hair isn't grateful for the move. Currently loving:
NIOD Photography Fluid