Firstly hello and thank you for taking the time to speak to us J
Here are the questions we have compiled from customers and what we want to know.
LF: Can you tell us a little bit about how you can to start Inner Me and your reasons behind creating the brand?
In 2009 I was diagnosed with multiple sclerosis. As a fitness fanatic and general optimist I wasn't ready to give in to my prognosis lightly so I started researching ways of optimising my health and keeping my body strong. I started taking vitamins, minerals and fish oils to supplement my diet and soon found that not only did I feel better, I looked better too, my skin was dewy and my nails and hair were stronger and longer. I was very impressed and inspired with the results of the supplements but not so by the packaging and branding available which were all large and cumbersome with little or no indication as to what they did or indeed they quality, further all of the brands looked the same. This was when the idea for Inner Me sparked, great quality supplements with portable stylish packs and no-nonsense names to boot.
Have you always wanted to own your own business?
I had often dreamed of running my own business and being my own boss but I had trained and qualified as a lawyer so never really knew when and how I would be able to make the shift from a very secure and vocational job to one day running my own company. When I went on maternity leave in 2011 to have my son, this gave me the time to turn my dream of Inner Me into a reality. I did go back to work after my maternity leave for 5 months, whilst running Inner Me in my spare time. It soon became apparent however if I was going to make Inner Me a success I would have to give up the day job and concentrate on my company and give it the time it required.
What is it that makes Inner me different from other supplements?
Firstly we are committed to quality and bringing a well thought out formula for each product to our customers to ensure that it provides the results that product has set out to achieve whether it be increased energy, stronger healthier hair or the best fish oil we could source. We have then focused on the ease of taking that product by making it portable (fits in your handbag) and we add the days of the week to the packs to ensure that you don't forget to take your vitamins  and that they are not another pot to be abandoned in your bathroom cabinet. To feel and look healthier, it is about what you put in your body that counts so we want to ensure that you keep on feeling inspired to do that, meaning no giving up after one week.
What would you recommend for someone who wants to improve their skin health and hair growth?
MSM "the beauty mineral" is a nutritional form of sulphur, which is an essential component in the formation of collagen, elastin, cartilage and keratin, perfect for giving mineralised hair and toned skin. We use this ingredient in both of our Lustrous Locks healthy hair product and Beautify Me skin, nails and hair product combining them with other nutritious goodies for hair, skin and nails.
What are your skincare essentials?
Dove soap as I am allergic to many facewashes and soaps and find this cleans my skin wonderfully without causing dryness. I then use Dermalogica toner and moisturiser. I take my Super Strength Omega 3 daily as it helps skin inflammation and keeps my skin hydrated so looking plump and dewy. I also take Beautify Me as it is packed with MSM, marine collagen, vitamin C and several other skin boosting nutrients to help keep my skin toned and healthy from the inside. As I get older I realise how important it is to take care of your skin and how to do so is about what you put into your body rather than what you just put on the surface, so I drink plenty of water and green tea which is full of antioxidants.
What inspires you?
My son inspires me to keep fit and healthy as I want to ensure that I can run after his children one day, never mind after him.
And if I need inspiration for an upcoming holiday or just to step away from that second cake or ensure I go for that run then I look at the Victoria Secrets website. I know I am not going to look like one of those girls but I can give it a go at least!
What would you recommend for someone with blemishes and oily skin?
Oil producing glands that lie just below the surface of the skin are the cause of most spots, and often excess hormones prompt these glands to go into overdrive, hence why we tend to suffer from more spots at certain times of our lives, puberty, when we have our periods or when we are pregnant.
I would recommend the following to see if it helps:
1. A rigorous skincare regime, cleanse, tone and moisturise morning and evening, using gentle products that won't strip or irritate the skin.
When choosing cosmetics and cleansers, opt for oil-free water-based products. Those that contain alcohol are best avoided because alcohol can be very drying, even for oily skin.
2. Exfoliate once a week.
Antibacterial facial scrubs can deep clean the skin, effectively clearing old skin cells that could otherwise block the pores.
3. Diet – Avoiding foods that are high in refined carbohydrates like white bread and pastry, while limiting animal and hydrogenated fats, can improve your skin. Remember the skin is another elimination pathway for the body so toxins can come out via the skin. Ensure that you are properly hydrated, get lots of fibre in your diet in the form of wholegrains, pulses, fresh fruit and vegetables
4. Take a good quality daily antioxidant supplement, which will help your skin remove these excess toxins and fight the free radicals being the blighters that cause damage to our skin through sunlight and pollution. We are about to launch a 4 in 1 product called Daily 4 Me. This pack will contain a daily strip to help optimize your nutritional needs including a multivitamin, omega 3, probiotic and an antioxidant.
What is next for Inner Me?
We have a range of products that we will be launching over the next 6 months so to offer our customers a wider variety of nutritional goodies. We are also launching our own line of healthy teas and snacks to get our customers drinking and eating healthy, we want to be the next super inner health brand!
Who is your style inspiration?
My style I would say is very simple and quite preppy. I live in blue jeans, shirts, blazers and wedges. Not the most fashionable but I always feel smart and comfortable. I don't follow anybody in particular but I always think Olivia Palermo looks stylish.
What tips would you give someone who wants to start their own business?
You need to be 100% committed in what you are doing- there are many days that are tough but so long as you believe in what you are doing then you will get through them…keep on keeping on.
Research your chosen area and check out your competition and where you want to be in that space, is there room for you and how will you be different and stand out?
Do not give up your day job just yet! I met Liz Earle at a wellbeing entrepreneur's talk and she and all of the other speakers advised that you should work around your "real" job until your company starts to take off…new companies take at least 12 months before they break even.
You can never ask too many questions. Don't think you know everything as we are all still learning. I am always looking for mentors and people with specialist skills in areas I am not that practised in to ask for advice. My favourite hobby is looking for people who inspire me with what they did with their businesses, whether it be building a brand, focusing on online sales or dealing with big retailers and then being cheeky and sending them a message asking for advice. Many will not reply but for the odd one or two who do, they can bring you fountains of knowledge and advice that is priceless.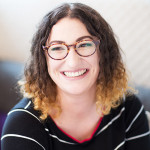 Major fan of scented candles, Make Up brushes and Highlighter. I'm always on the hunt for those Holy Grail products and my dressing table is covered in more beauty products than I like to admit. As an adopted Northerner originally from Brighton, I spend most my days wondering what all this rain is about. My hair isn't grateful for the move. Currently loving:
NIOD Photography Fluid