At the age of 27 I find myself increasingly aware of the odd grey hair and laughter line and less apposed to the idea of using Botox to delay ageing. Whether I could actually go through with it is an entirely different issue – but many do, and its increasing popularity is allowing me to contemplate the idea without too much personal contention.
Even though Botox is technically a non surgical beauty treatment; can today's current beauty creams and serums give you the same result? Finding a genuine non surgical face cream that actually works and doesn't cost as much as an actual facelift might be one of the biggest challenges a woman can take on. So the question is – is Botox actually the easiest and the least costly option?
Well, that's where I come in!
After recently receiving before and after images for the Phytomer Ogenage Expert Youth Wrinkle Correction Cream, I thought it would be a great idea to try it out for myself. After all if you're going to blog about a product, it's a must to have tried it right!
So here I go – morning and evening for two weeks.
I'll keep you updated!
- See more at: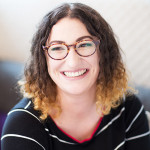 Major fan of scented candles, Make Up brushes and Highlighter. I'm always on the hunt for those Holy Grail products and my dressing table is covered in more beauty products than I like to admit. As an adopted Northerner originally from Brighton, I spend most my days wondering what all this rain is about. My hair isn't grateful for the move. Currently loving:
NIOD Photography Fluid