It's a common misbelief that the most expensive makeup brush is guaranteed to be the best one for you. But is it worth buying expensive makeup brushes? With a focus on sustainability and cruelty-free beauty products, it's no longer the case that the more expensive, animal hair products are the better brushes, with many synthetic brushes now being of a similar quality and able to achieve the same flawless finish.
What makes a good makeup brush?
A good makeup brush is the one that applies makeup smoothly and evenly and doesn't irritate the skin. A well made brush will therefore have soft and smooth bristles that are densely packed and maintain their structure. A well structured handle is also indicative of a well made brush, allowing you to hold it comfortably for precise application.
Still not sure where to start? We have put together a list of the best affordable makeup brushes on LOOKFANTASTIC to help you choose the brush that will give you the most natural finish.
1.

MYKITCO. My Signature Synthetics Brush Set

Made using high-quality synthetic fibres and designed by makeup artist James Molloy, the MYKITCO. My Signature Synthetics Brush Set is sure to give you a professional finish. Priced at £139 for 15 brushes, this is the ultimate kit for anyone looking for the complete set that will allow them to create endless looks and won't fray.

2.

delilah 8 Piece Brush Collection Set

From foundation to lips, the delilah 8 Piece Brush Collection Set contains the perfect, tailored tool for each part of the face. Each designed for optimal application of different textures and finishes, the brushes are made of super soft Taklon fibres that glide across the face without irritation. The synthetic fibres don't clog up with makeup, making them easier to clean and preventing cakey makeup application. The brushes are also vegan and cruelty-free.

3.

Rio Lush Rose Gold 24 Piece Makeup Brush Collection

Priced at just £29.99 for 24 brushes, the Rio Lush Rose Gold 24 Piece Makeup Brush Collection is an affordable option for anyone in need of a new brush set. Perfect for on the go, the set comes in a travel-friendly pouch that keeps the soft synthetic bristles in top condition. The ergonomic handles allow for a comfortable hold, allowing you to accurately blend, blush and contour.

4.

Spectrum Collections 10 Piece Essential Brush Set

The Spectrum Collections 10 Piece Essential Brush Set is the ideal brush set for any budding makeup artist. The set contains 10 expertly crafted and ultra-soft bristled brushes, each designed for every step of your makeup routine. Cruelty-free and vibrantly coloured, the Spectrum set is sure to make your makeup and your makeup bag pop!

5.

brushworks Mini Brush Set

Experts in makeup brushes, brushworks have the perfect simplistic collection for anyone who takes a more minimalistic approach to makeup application. The four essential brushes can each be used with liquid or powder products and create a professional, airbrushed finish on the complexion. All four brushes are 100% cruelty-free and vegan, and have a precision shaped handle for improved control during application.

6.

Sigma Beauty Essential Trio Brush Set

Made up of a Blending Brush, an Eye Shading Brush and a Contour Brush, the Sigma Beauty Essential Trio Brush Set contains all of the makeup bag staples needed for on the go application. Housed in a handy brush tin, the duo-fibre brushes are protected from damage, to ensure their quality remains to the highest standard. The brushes are made from synthetic, antimicrobial fibres and with water-resistant handles to ensure for hygienic and smooth makeup application every time.

Shop all makeup brushes on LOOKFANTASTIC.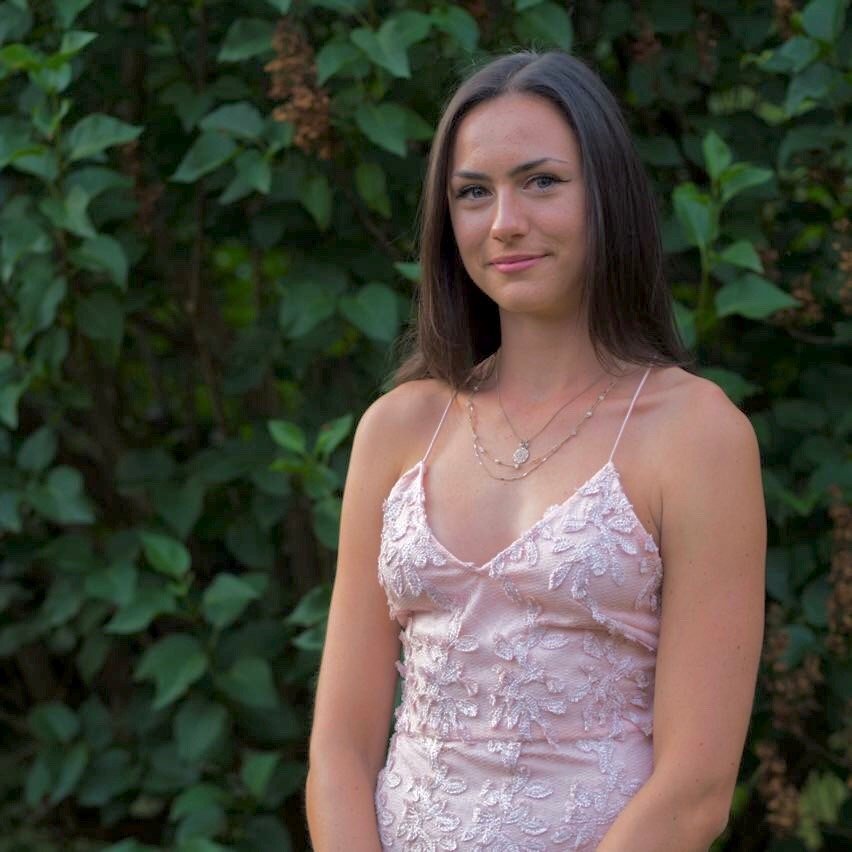 Working with brands at LOOKFANTASTIC for over two years I have developed my knowledge of all things beauty from key skincare concerns to niche makeup tricks and haircare hacks. I have a major passion for finding effective solutions that are easily accessible to everyone so that we can all achieve our best, glowing complexion.