We absolutely love the range of FOREO products and the FOREO Luna has become part of our essential daily cleansing routine. But how does this sonic cleansing system work, and why is it so good for your skin? We have the low-down on T-Sonic Technology for you so you can see what the buzz is all about.
What is T-Sonic Technology?
The FOREO Luna is a facial cleansing brush which uses T-Sonic technology to deliver powerful cleansing results. But what is it? Well, the 'T' stands for Transdermal and the T-Sonic pulsations are designed to work deep into the layers of the skin, to cleans your skin gently and deeply. The FOREO Luna channels up to 8,000 pulsations per minute, which are channelled through silicone touch-points.
What does it do?
T-Sonic Technology helps deeply cleanse the skin without being abrasive.
Unclogs pores of oil, and removes 99.5% of dirt and 98.5% of makeup residue from the skin
Dislodges accumulations of dead skin cells
The Results
Cleanses much more effectively than washing by hand
Refines the skin's texture
Leaves the skin with a unified, radiant glow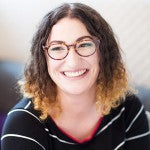 Major fan of scented candles, Make Up brushes and Highlighter. I'm always on the hunt for those Holy Grail products and my dressing table is covered in more beauty products than I like to admit. As an adopted Northerner originally from Brighton, I spend most my days wondering what all this rain is about. My hair isn't grateful for the move. Currently loving:
NIOD Photography Fluid