Whether you're a skincare obsessive or a bit of a beauty novice, you may not know that essential fatty acids are in several of our everyday products and come with multiple health and beauty benefits. To break it down we've put together a guide to explain the benefits of essential fatty acids in skincare and what exactly they are so you can incorporate them into your beauty regime with ease.  
What are essential fatty acids?
Not to be confused with fats, essential fatty acids, also known as vitamin F, are fats your body needs that it can't make itself. These are most often used in cosmetics as an emollient or an emulsifier and can help to seal in the skin's moisture whilst also acting as a thickening agent so ingredients can work together more cohesively. Who knew essential fatty acids could be so good?! 
Benefits of essential fatty acids
With all skincare ingredients there comes a huge number of benefits and with essential fatty acids this is no different! They can help to- 
Smooth the skin's surface whilst minimising texture 
Increase hydration by penetrating deeply into the skin's surface 
Calm signs of redness and sensitivity 
Eliminate dry and flaky skin 
Strengthen skin against signs of environmental damage 
Deliver antioxidants to visibly reduce fine lines and wrinkles 
Aid skin's natural rate of exfoliation to help reduce acne 
Lighten and brighten skin tone 
Promote regeneration of healthy skin cells to help anti-ageing
Ingredients containing essential fatty acids
Rosehip oil  
Rosehip oil contains a wealth of essential fatty acids, including linolenic acid. This makes it a great ingredient to soothe dry, dehydrated and itchy skin. Our body can also easily absorb rosehip oil, allowing its antioxidants to travel deep into the skin's layers.The Pai Rosehip BioRenegerate Oil is a great a multi-tasking formula to repair and protect your skin whilst minimising the appearance of fine lines, blemishes, scars and sun damage.If you prefer the magic to happen overnight, delve into the Sukin Rosehip Enriching Night Cream; a luxurious formula that delivers immediate and long-lasting hydration so you can wake up to a radiant, replenished complexion.  
Jojoba oil
Jojoba oil contains many unique essential fatty acids including ferulic acid and palmitoleic acid. The dry oil contains many antioxidants to help regenerate skin cells making it great to use on both your face and body to deeply nourish. The Jo Malone London Peony and Blush Suede Body Crème is a luxuriously rich formula containing jojoba oil that helps to nourish and protect the skin whilst leaving a delicious signature fragrance all over your body. If you want to give the illusion of soft, kissable lips, try the PIXI Vitamin-C Core Lip Balm. Enriched in Vitamin C, the lip balm works to encourage the appearance of plumper, firmer lips, while Jojoba Seed Oilintensely moisturises, making it the ultimate handbag essential for hydration top-ups on the go. 
Hemp oil
Hemp oil is extremely high in many essential fatty acids including linoleic acid and alpha-linolenic acid. The oil is great in preventing and soothing skin conditions such as psoriasis, eczema, acne and dry skin.The philosophy Nature in a Jar Nourishing In-Shower Oil with HempSeed Oil quenches dry skin to leave it velvety-soft and silky-smooth.You can even add a few drops into a warm bath to let your skin soak up the nourishment! We also recommend the Garnier Organic Hemp Multi-Restore Gel Creamto help revitalise and restore your skin. The lightweight gel-like formula is ideal for improving the appearance of a stressed complexion by locking in moisture to give it a plumper look.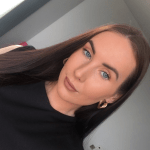 As a beauty fanatic I'm always on the lookout to try and experiment with new products! I've been writing about everything beauty for over 3 years and specialise in skincare so have plenty of tips and tricks to help put blemishes at bay and get your complexion glowing. Whilst being a content writer at LOOKFANTASTIC I've had the opportunity to collaborate with incredible brands including Tom Ford, Dolce & Gabbana and La Mer, taking my understanding of the industry to the next level. In the past I've been a freelance makeup artist and have collaborated with brands including NYX and Revolution Beauty on a personal level, sharing my makeup creations for the world to see. My ride or die brands have to be PIXI, Laura Mercier and Bobbi Brown and I can't live without my trusty MAC Velvet Teddy!