Christmas is definitely the time to indulge, however this doesn't have to mean sacrificing your place on Santa's nice list. Discover our top Clean Beauty picks that are not only good for the environment, but also better for your health to keep your Christmas a green one.
1.

Caudalie Vinoperfect Christmas Set The Cult Anti-Dark Spot Routine (Worth £66.00)

The ultimate Christmas gift to brighten up their day and complexion, this Cult Anti-Dark Spot Routine Gift Set by Caudalie contains everything you need to even out the skin on the face and hands to reduce the visible signs of ageing. The set is festively packaged in recyclable plastics and paper sourced from sustainably managed forests and printed with plant-based ink. The set contains: Vinoperfect Radiance Serum (30ml) This satin-soft serum is scientifically proven to lighten dark spots in just 4 weeks. It will brighten and renew your skin leaving it truly radiant. The serum will correct existing dark spots and prevent the appearance of new ones. Vinoperfect Dark Spot Correcting Glycolic Night Cream (15ml) Infused with Viniferine, this iconic Cream will brighten and refine the look of skin. The overnight peel combines a bio-peeling complex with Glycolic Acid to gently exfoliate and renew skin while you sleep. Also enriched with nourishing Shea Butter and hydrating Hyaluronic Acid. It helps to reduce the appearance of dark spots while plumping and moisturising for a youthful-looking visage. Dark spots appear correct and skin's texture feels smoother. Vinoperfect Dark Spot Correcting Moisturiser (15ml) With a velvety texture, this creamy lotion is easily absorbed by the skin, delivering moisture deep into the pores without leaving an oily residue. Gracing the skin with a radiant glow, the cream strives to correct and prevent the appearance of dark spots. Hyper moisturising, the formula is enriched with Hyaluronic Acid and Olive Squalane to hydrate your complexion.

2.

NUXE Prodigiously Floral Gift Set

Clean your skin the clean beauty way with this nourishing, floral-scented gift set by NUXE. The set contains: Prodigeux Floral Scented Shower Gel This floral, pearly shower oil is a pleasure to use and a feast for the senses: it gently cleans and leaves skin fragrant and satiny soft. Huile Prodigieuse Florale NUXE's iconic moisturiser with seven 100% botanical precious oils is now revealing a new version with a floral and delicate scent that can be used on the body, face and hair. Its anti-oxidant action, "anti-pollution shield" effect* and its effect on reducing the appearance of stretch marks make it your everyday ally. Crème Prodigieuse Boost Moisturiser This correcting cream with an antioxidant complex containing jasmine flower helps to combat the harmful effects of everyday life (stress, fatigue, pollution, etc.) while respecting your skin's natural balance. Prodigieux Floral Candle Indulge your senses with this scented candle, infused with a delicate floral fragrance. Perfect for unwinding after a long day, let the fresh, flowery aroma diffuse into the air for a touch of peace and luxury.

3.

Comfort Zone Tranquillity Oil for Bath and Body

Take the time to relax and unwind this holiday with the Comfort Zone Tranquillity Oil for Bath and Body. The nourishing and aromatic oil can either be poured into the bath to envelope both the body and senses with calming Amaranth and essential oils after a long day, or applied directly to the skin. Housed in luxurious packaging, this oil makes the perfect gift for friends or loved ones.

4.

Ecooking Christmas Day and Night Cream and Scrub Set

Scrub away old skin ready for the new year with this nourishing and rejuvenating skincare set by Ecooking.  The set contains: Day Cream (50ml) Rich and velvety, this luxurious day moisturiser works to tone and firm the facial contours. Powered by Hyadisine, which mimics Hyaluronic Acid to deliver instant and lasting hydration to skin, the cream helps to plump out fine lines and wrinkles and infuse the complexion with a natural glow. Trylagen aim to create a smoother, brighter and more youthful visage. The formula is suitable for Vegans and is Paraben-free. Night Cream (50ml) A powerhouse of anti-ageing ingredients, this Night Cream is effective yet lightweight and quickly absorbs into the skin to help naturally relax muscles and hydrate the skin. The smoothing formula minimises the appearance of fine lines and wrinkles to reveal a smoother, younger-looking complexion; the ultimate gift to wake up to on Christmas morning. The formula is suitable for Vegans and is Paraben-free. Cleansing Scrub (20ml) Removed dead skin cells to reveal a brighter, smoother and softer face. Supporting natural cell turnover, you will be left with a jolly glow, perfect for party season.

5.

Pai Skincare The Nellie Set (Worth £65.00)

Inspired by Nellie Bly, a pioneering investigative journalist that broke the world record for the fastest trip around the world, this stunning full skincare routine, designed for sensitive skin, has everything you need to keep your skin protected and healthy no matter where you are. The set contains: Middlemist Seven (30ml) The ultimate trio of oils to lift away dirt and makeup with ease, protecting the skin's delicate oil and pH balance. Lightwork Cleansing Oil (28ml) Gentle on skin, yet hyper efficient, this Cleansing Oil shifts SPF and make-up at speed. No rubbing, no stinging. No problem. Rosehip BioRegenerate Oil (10ml) This oil's superpowers derive from CO2 extraction, a process that captures all the skin-loving elixirs in Rosehip seed and fruit. A bathroom cabinet staple. The Anthemist (10ml) Chamomile, sensitive skin's therapist for centuries, helps to keep hassled complexions in check. Back to Life (4ml) Proven to provide long-lasting hydration without irritation, skin feels more comfortable and resurrected. Dual Cleansing Cloth Works in harmony with all products in the set to help remove dirt, makeup and impurities gently and effectively.

6.

Olaplex No.3 Hair Perfector

Make your hair shine brighter than your fairy lights this season using the Olaplex No.3 Hair Perfector. Designed to strengthen the bonds in hair follicles to prevent breakage, fortify and protect hair, the Perfector leaves you with glossier, fuller locks. Repair damage from chemical, thermal and mechanical effects all in one magical treatment.

7.

Mio Clay Away Body Cleanser

Vegan and cruelty free and blended without Parabens or Sulfates, this Mio Clay Away Body Cleanser uniquely-created 2-in-1 cleanser works to offer a deep and purifying experience, without leaving skin feeling stripped of its natural essential oils. Highly versatile and practical, the cleanser can also be used as a full body mask for an intensive evening of pampering and TLC or as a daily cleanser morning or evening. The naturally fragranced cleanser is housed in 100% recyclable packaging so that you can have total peace of mind that you are being kind and conscious towards the planet.

8.

Aveda Nutriplenish Leave-in Conditioner

Nourishing, hydrating and formulated with 98% natural ingredients, the Aveda Nutriplenish Leave-in Conditioner will leave you with tangle-free tresses that are more manageable. The lightweight conditioner balances moisture levels in the hair to combat frizz and protect hair from UV filters and heat damage.

9.

Seoulista Beauty Gold Glow Instant Facial

Gold standard gifting, this cruelty-free Gold Glow Instant Facial by Seoulista was developed by dermatologists to reduce the appearance of fine lines and wrinkles. The mask is made from naturally derived coconut bio-cellulose and infused with pure Primrose Oil and Bulgarian Rose extract for the ultimate restorative and anti-ageing treatment.

10.

REN Clean Skincare Ready Steady Glow Daily AHA Tonic

A cult staple in any skincare enthusiast's routine, the REN Clean Skincare Ready Steady Glow Daily AHA Tonic brightens and refreshes the skins surface using gentle exfoliation methods. Synergising Lactic Acid and Willow Bark Extract (a natural BHA), the radiance-reviving toner sweeps effortlessly over skin to eliminate dull surface cells and minimise the appearance of visible pores. Better yet, the formula is 100% vegan! Shop all Clean Beauty gifts on LOOKFANTASTIC

here.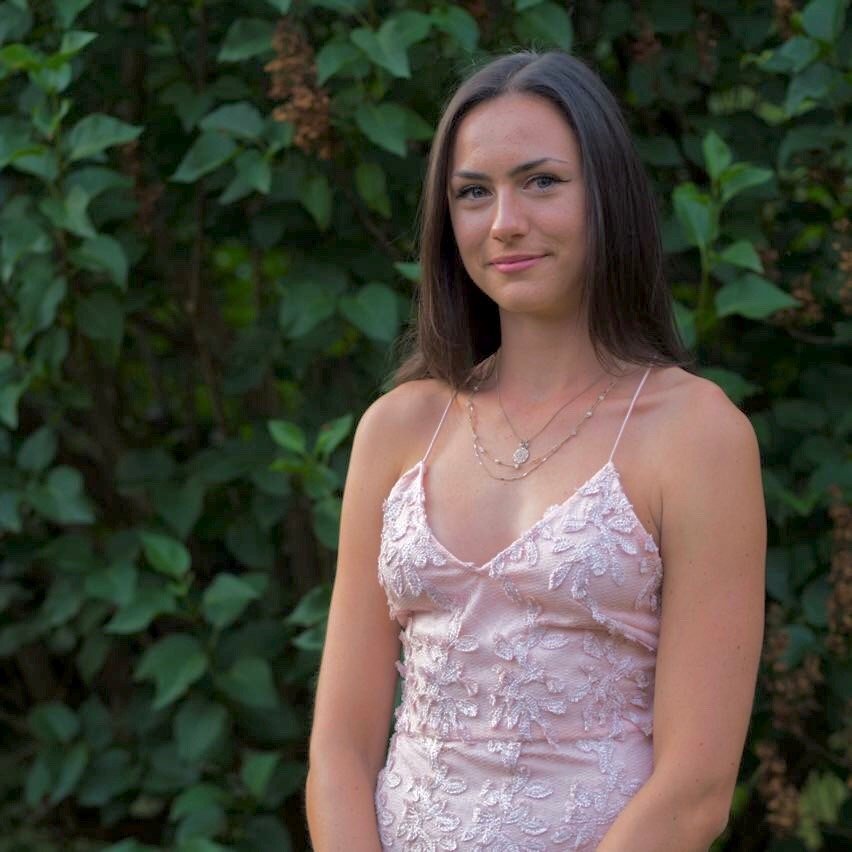 Working with brands at LOOKFANTASTIC for over two years I have developed my knowledge of all things beauty from key skincare concerns to niche makeup tricks and haircare hacks. I have a major passion for finding effective solutions that are easily accessible to everyone so that we can all achieve our best, glowing complexion.