Give the gift of glowing skin this Christmas with our most luxurious serums, masks and moisturisers guaranteed to leave you with your best complexion yet, ready for the New Year!
1.

Shiseido Ultimune Power Infusing Concentrate

Turn back the clock on tired skin with this Ultimune Power Infusing Concentrate by Shiseido. The Natural antioxidants, Reshi Mushroom and Iris Root work together to target fine lines and wrinkles and smooth out the skin. Powered by the brand's ImuGeneration Technology™, the formula not only offers powerful anti-ageing benefits but also infuses a powerful dose of moisture into the skin to support healthy collagen production and plump the visage.

2.

Origins Dr. Andrew Weil for Origins Mega-Mushroom Relief & Resilience Soothing Treatment Lotion

Origins Dr. Andrew Weil for Origins Mega-Mushroom Relief & Resilience Soothing Treatment Lotion

This superfood-packed lotion calms and primes skin before you swoop in with your moisturiser to lock in Nourish skin with this cocktail of powerful superfoods; the Origins Dr. Andrew Weil for Origins Relief and Resilience Soothing Treatment Lotion is a refreshing, pH balanced solution that preps freshly cleansed skin for the next steps in your skincare regime, helping to reduce the look of redness, moisturise and soften the complexion.

3.

Aurelia Probiotic Skincare The Weekend Facial Set

Treat yourself to an at-home festive facial with the full at-home probiotic treatment by Aurelia that is certain to give you that weekend feeling. The ingredients throughout the kit balance the skins natural microbiome to leave the complexion looking healthy, clear and glowing.

4.

Lancôme Génifique Double Drop Serum

Rescue tired, dull and stressed skin with the Lancôme Advanced Genifique Sensitive Double Drop Serum; a luxurious, lightweight concentrate made up of Vitamin E and Ferulic Acid that supports a healthy skin barrier and protects against environmental aggressors. The two formulas are concealed in separate compartments within the bottle to ensure they maintain their maximum efficacy and freshness.

5.

Estée Lauder Advanced Night Repair Synchronized Multi-Recovery Complex

Estée Lauder Advanced Night Repair Synchronized Multi-Recovery Complex

The famous ANR Serum, now with a new and improved formula, this Multi-Recovery Complex is on every skincare lovers list this Christmas. The rich serum penetrates the skin to deliver hydration and nourishment that firms the skin and revives it to reveal a younger looking complexion. The formula also helps to brighten, energise and even the skin tone to leave you looking and feeling your best at the most wonderful time of the year.

6.

bareMinerals Exclusive Skinlongevity Green Tea Herbal Eye Mask

Revitalise tired eyes with Green Tea and Willow Herb-infused hydrating under-eye masks. Miracle workers during party season, the refreshing masks fit perfectly to the undereye area to give a boost of anti-oxidants that de-puff and brighten to leave you looking more awake, revived and ready for the next celebration!

7.

Elemis Pro-Collagen Day and Night Star Duo

Restore brightness and vitality to a tired complexion with this anti-aging combo by Elemis. Their industry-loved Marine Cream and Oxygenating Night Cream work together to fight against external aggressors and reduce the visible signs of ageing, whilst the Night Cream helps to increase oxygen levels in the skin to assist the natural regeneration process.

8.

Clinique Take The Day Off Cleansing Balm

Velvety in texture and super kind to skin, the Clinique Take the Day off Cleansing Balm is a highly effective, purifying cleanser that uses Safflower Seed Oil to dissolve impurities and clear the complexion. The balm turns into an oil when massaged into the skin to penetrate deeply into the pores, removing all dirt and makeup quickly and gently and feels luxurious to the touch.

9.

Pestle & Mortar The Hydrating Duo Gift Set

Containing both their best-selling Pure Hyaluronic Serum and award-winning Hydrating Moisturiser, this Hydrating Duo Gift Set by Pestle & Mortar is the perfect, premium gift to replenish parched skin. The two products work in harmony using Hyaluronic Acid, Vitamin E and Peptides to reduce the appearance of fine lines and wrinkles, leaving a smoother and more radiant complexion.

10.

Bobbi Brown Vitamin Enriched Face Base

Give the gift of a flawless base this season with the Bobbi Brown Vitamin Enriched Face Base. The moisturising primer hydrates and cushions the skin using Shea Butter and Vitamins B, C and E to nourish the complexion, leaving it looking naturally flawless. Ideal for the skincare and makeup lover! Shop all of our top skincare gifts on LOOKFANTASTIC

here.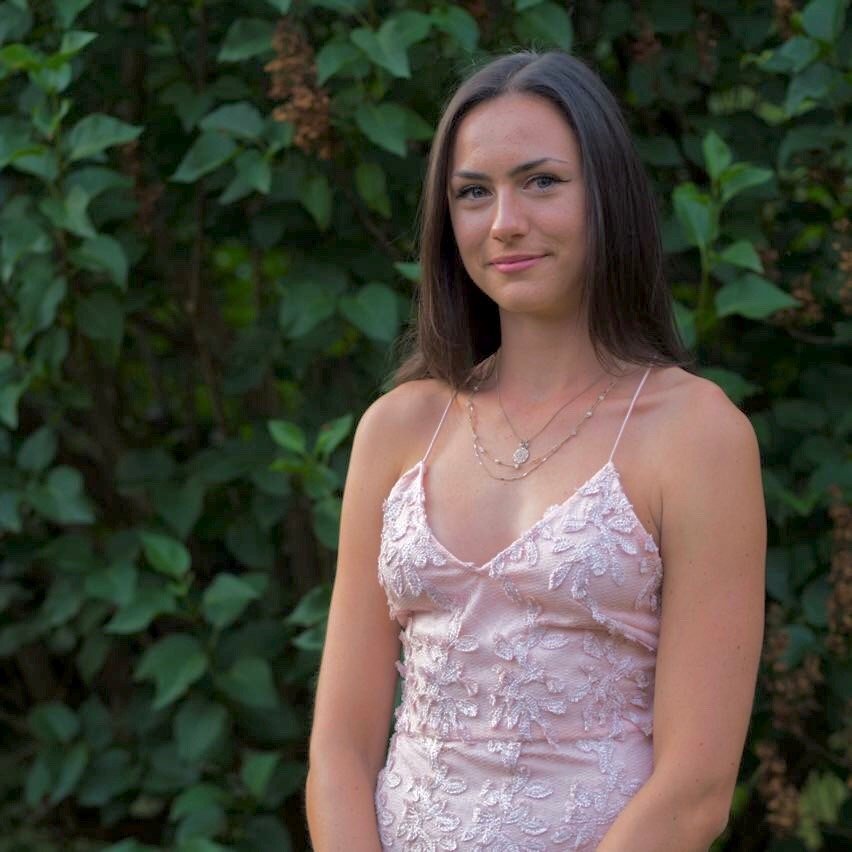 Working with brands at LOOKFANTASTIC for over two years I have developed my knowledge of all things beauty from key skincare concerns to niche makeup tricks and haircare hacks. I have a major passion for finding effective solutions that are easily accessible to everyone so that we can all achieve our best, glowing complexion.