So tomorrow is the big day and in a flash Christmas will be gone again for another year. It can be a time of so much magic and joy but also stress and tiredness. So, to help make sure your day includes lots more of the former, this is our survival guide; all the tips to help make Christmas easier.
All your Festive Problems, Solved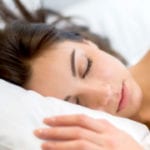 1.
The Problem: No Sleep
We all know that with parties, revolving to-do lists of presents to buy, nights in different beds if you're spending Christmas away from home and busy days in the run up, it can be hard to switch off and get a good night's sleep.
The Solution:
A sleep kit. Whether you buy one ready made like the
Sleep to Go
kit from this works, or put one together yourself with your favourite scent, eye mask and ear plugs, make sure you have everything you need to help yourself relax and ignore the distractions.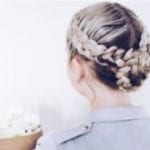 2.
The Problem: Second Day Hair
No time to wash your hair before Christmas breakfast and the cameras come out? Don't worry, we've all been there but there is definitely a way to style it out.
The Solution:
Dry shampoo and a clever style. A good dry shampoo like the
One More Day from Philip Kingsley
is always a life saver and an essential in our travel bag. A couple of spritzes can revive your locks in an instant and where that fails, a good up-do can do wonders. Try something like a
dutch braid
- the texture can help hide any grease and the style will hold perfectly with slightly dirty hair.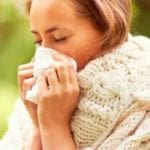 3.
The Problem: Feeling Run Down
The Christmas cold can hit with a vengeance, leaving you feeling exhausted. It is no fun feeling worn out on Christmas day.
The Solution:
A great supplement. Boost and support your immune system with a good supplement, in the run up, during and after Christmas. We swear by
The Super Green Molecule
from Fountain. With minerals, amino acids, vitamins and Chlorophyll it helps boost energy and support your immune system. Just a teaspoon a day in one of your drinks helps you feel great.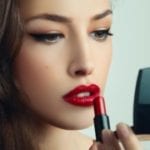 4.
The Problem: An Unexpected Occasion
Suddenly invited round to next door's big Christmas bash with no time to prepare? Don't worry, there is a quick fix to get you feeling festive
The Solution:
A killer red lip. Whenever we need to get party prepped in a flash, an amazing red lip is our go-to. It takes so little effort but always makes an impact. This year, we've been loving the
Lip Slay Kit from Illamasqua
. With a matte lipstick, soft lip liner and glossy liquid lip colour, you can layer it up or wear one by one, but whichever way it looks amazing.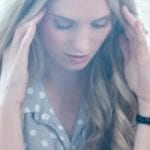 5.
The Problem: Festive Stress
From family fights to work deadlines in the back of your mind, Christmas day can all feel a bit much.
The Solution:
A little instant relief. As magical as we want it to be, Christmas can be stressful. Nothing is a magic cure but there are definitely things you can do to help distance yourself from the stress. Take a deep breath, give yourself 5 minutes away and try a soothing essential oil blend like the one in the
Origins Peace of Mind on-the-spot relief
. It can help more than you think.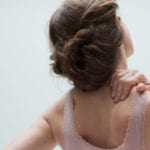 6.
The Problem: Overdoing the Festivities
One too many late nights, all the rich food and can take its toll on your body and your skin but there's no need to let it get the best of you.
The Solution:
A speedy pamper. Rejuvenate thirsty skin with a hydrating face mask like the
Vitamasques Hydro Face Mask
. If you have aches and pains from too little exercise and too many late nights, then have a good soak with
Epsom Salts
to help your muscles recover. You'll feel a million dollars again in no time.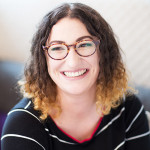 Major fan of scented candles, Make Up brushes and Highlighter. I'm always on the hunt for those Holy Grail products and my dressing table is covered in more beauty products than I like to admit. As an adopted Northerner originally from Brighton, I spend most my days wondering what all this rain is about. My hair isn't grateful for the move. Currently loving:
NIOD Photography Fluid