From the scent you adored growing up and would sneak a spray of from your Mum's dresser, to those that you have adopted as your own go to for a special occasion, a timeless fragrance is something that can become part of who you are and holds the power to change an atmosphere instantly. We have picked out our top most iconic fragrances that have proved themselves to be not only extremely wearable but also show no sign of going out of style.
1.

Jo Malone London Pomegranate Noir Cologne

Top Notes: Pomegranate. Heart Notes: Casablanca Lily. Base Notes: Guaiacwood.

Wonderfully unexpected, Jo Malone London's Iconic Pomegranante Noir Cologne embodies is a timeless and quintessentially British fragrance that embodies class and elegance. The sensual scent is both feminine and empowering with balanced notes of Pomegranate and Casablanca Lily mixed with smoky Guaiacwood and Patchouli. Embracing individuality, all of the brands iconic fragrances can be paired to suit a mood, occasion or to perfectly match your personality for a truly unique signature scent. Discover the top tips from Jo Malone London Fragrance & Lifestyle Expert Emma South (@emma_jomalonelondon) on how to create your own modern classic:

How to find your signature fragrance.

2.

Yves Saint Laurent Black Opium Eau de Parfum

Top Notes: Black Coffee Accord, Mandarine, Bergamot. Heart Notes: Orange Blossom, Tuberose, Jasmin Sambac. Base Notes: White Musk, Vanilla Beans, Cashmeran. A true classic, the Black Opium Eau de Parfum by Yves Saint Laurent is a smooth and enticing mix of sweet Orange Blossom and sensual Bergamot. The provocative blend captures luxury in true YSL style, giving off an air of grace and mystery.

3.

Paco Rabanne 1Million Eau de Toilette Spray

 Peppermint and blood mandarin.  Cinnamon and rose absolute.  Amberketal and leather accord. A fragrance that is instantly recognised worldwide, the 1 Million Eau de Toilette by Paco Rabanne is justifiably one of the most popular male fragrances of all time. The irresistible blend of fresh mint and grapefruit with spices of cinnamon and leather create an undeniably masculine scent that represents pure decadence.

4.

Armani SI Passione Eau de Parfum

Top Notes: Pink Pepper, Pear, Blackcurrant. Heart Notes: Rose, Jasmine, Heliotrope. Base Notes: Vanilla, Cedarwood, Patchouli. Mirroring the bold red bottle, the Armani SI Passione Eau de Parfum captures strength and confidence. The feminine fragrance opens with spicy Pink Pepper, Pear and juicy Blackcurrant, before developing into a floral heart of passionate Rose, Jasmine and pleasant Heliotrope to create a sophisticated and timeless finish.

5.

Tom Ford Black Orchid Eau de Parfum

Top Notes: Black Truffle, Blackcurrant, Bergamot & Ylang-ylang Heart Notes: Orchid, Spicy Notes, Rich Fruit Accords & Lotus Wood Base Notes: Vetiver, Patchouli, Sandalwood, Balsam, Dark Chocolate, Incense, Amber & Vanilla A rich and tempting scent, the Tom Ford Black Orchid Eau de Parfum is a deep and unforgettable mix of Black Orchid, Black Plum and Black Truffle that creates a mist of power and class.

6.

Burberry Her Eau de Parfum

Top Notes: Blackcurrant, Blueberry, Raspberry. Heart Notes: Jasmine Accord, Violet Accord. Base Notes: White Woods, Musk, Dry Amber. Capturing the essence of a British summers day, the Her Eau de Parfum by Burberry is a quintessentially British fragrance that is undeniably sweet and refreshing. The sweet berry tones and perfectly complemented by the floral notes of Violent and Jasmine to form a gently elegant, luxurious fragrance.

7.

Jimmy Choo Eau de Parfum Spray

Top Notes: Pear Nectar, Sweet Italian Orange. Heart Notes: Tiger Orchid. Base Notes: Toffee, Patchouli, Woods. The brands first ever fragrance, the Jimmy Choo Eau de Parfum Spray offers a contemporary fruity twist in a feminine yet empowering blend. The exotic mix of Indian Patchouli and sweet toffee capture the style and originality of the famous luxury fashion brand.

8.

Yves Saint Laurent Libre Eau de Parfum

Oriental Fougere Top Notes: Mandarin Oil, Petit Grain Oil, Lavandine France Oil, Blackcurrant Accord. Heart Notes: Lavender Oil, Jasmine Sambac Absolute, Jasmine Grandiflorum India Absolute, Orange Flower Absolute. Base Notes: Vanilla Extract Madagascar, Cedarwood Oil, Ambergris Accord, Muscs. Designed both for him and for her, the Libre Eau de Parfum by Yves Saint Laurent is a defiant fragrance that balances sweet and spicey notes of Lavender and Cedarwood with top notes of Mandarin to create a freeing finish with a strong, authentic feel.

9.

Estée Lauder Bronze Goddess Eau de Parfum

Top Notes: Italian Bergamot, Ginger Extract, Mandarin. Heart Notes: Indian Jasmine Sambac Absolute, Creamy Coconut, Frangipani Petals. Base Notes: Vanilla Absolute, Cashmere Wood, Captive Musk, Amber. Perfect for summer, the Bronze Goddess Eau de Parfum by Estée Lauder is a warm and captivating fragrance that will leave you dreaming of a tropical summer getaway. The exotic cocktail of Indian Jasmine, Coconut and Frangipani Petal combine to create an irresistible aroma that will leave you feeling like a true goddess.

10.

Versace Eros for Men Eau de Toilette

Top notes: Mint, Lemon, Apple Heart notes: Tonka Bean, Ambroxan, Geranium Flower Base notes: Vanilla, Vetyver, Oak Moss, Cedarwood Named after the Greek God of love, the Eros Eau de Toilette by Versace captures both romance and masculinity. The fresh mint and lemon are complemented by crisp tonka been and geranium to give off a strong and encapsulating scent.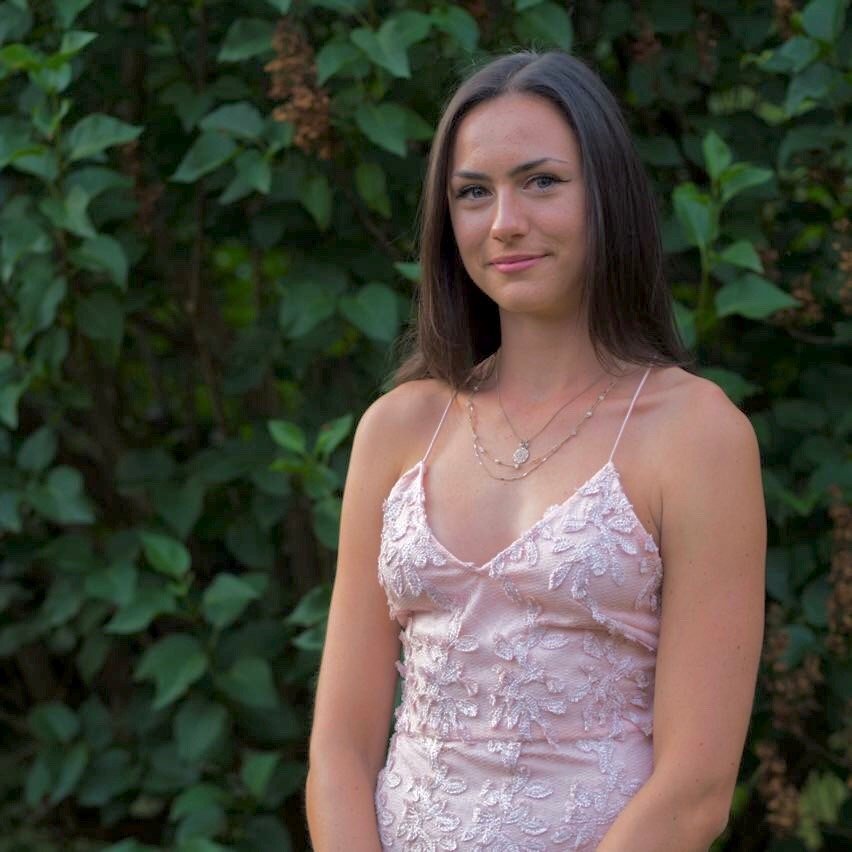 Working with brands at LOOKFANTASTIC for over two years I have developed my knowledge of all things beauty from key skincare concerns to niche makeup tricks and haircare hacks. I have a major passion for finding effective solutions that are easily accessible to everyone so that we can all achieve our best, glowing complexion.