It's a biological fact that fertility declines with age, as likelihood of conception is known to become significantly lower after 35, often leading to societal pressure for women to have children sooner. In fact, the average age of women who gave birth in 2021 was 30.9*, but when Lucy Baker became a third-time mum at 43, she felt determined to break the stigma around having children in later life...
"When I found out I was pregnant, I was excited," Lucy recalls. "That quickly turned into feeling a little worried, as I Googled 'pregnant at 42' and the internet returned lots of negativity. I didn't feel comfortable with the risks I was seeing online; pre eclampsia, risk of disability, still-birth...the list went on." But Lucy decided to turn her worries into a positive by starting a blog and Instagram page (@geriatric_mum) in a bid to connect with women in a similar position.
Defying the odds, Lucy's journey was smooth sailing: "I didn't struggle to conceive at all. I got pregnant naturally and it happened straight away – it was meant to be!" she says. But in hospital, Lucy was placed under close surveillance: "I was put under consultant care because I was of 'advanced maternal age'," she retells. "I had additional foetal scans at 28 weeks and 34 weeks. I was tested for gestational diabetes - although I was showing no signs of it – and the results came back okay."
The term 'geriatric' is defined in the Oxford Dictionary as 'an old person who is receiving special care' and sometimes used to describe a woman who falls pregnant after 35 – one that irks Lucy: "I think it is horrendous. Does that mean a woman has a geriatric womb?!" she exclaims. "I did a poll on Instagram and 58 per cent of respondents admitted to being called a 'geriatric mum' when pregnant. Part of my message is to try to stop this term – it isn't helpful, and actually makes women feel like they are doing something wrong."
Before Lucy announced her last pregnancy, she admits that fear of being judged because of her age played in the back of her mind: "I had a really mixed reaction," she says. "The majority of people around me were shocked initially and then supportive, but a small amount of people had something to say – to my face!" Lucy received judgmental comments from other women, such as: 'You're going to be 47 when the baby starts school!', 'I thought you'd had enough of nappies!' or 'Was it a mistake?' – "I heard that a lot," says Lucy. "Going through what I went through has totally changed my behaviour towards other women and has made me mindful of things I say – because words can hurt."
Despite the negativity, Lucy receives plenty of messages of gratitude from her online followers, thanking her for raising the profile of older mums. Reflecting on her last pregnancy, Lucy says: "I felt connected, I had time to enjoy it, I loved having a bump again. I was more in tune with myself and my needs, more confident, I felt healthy and happy, and I enjoyed every single second of it – plus, my hair looked great!"
Women's health wonders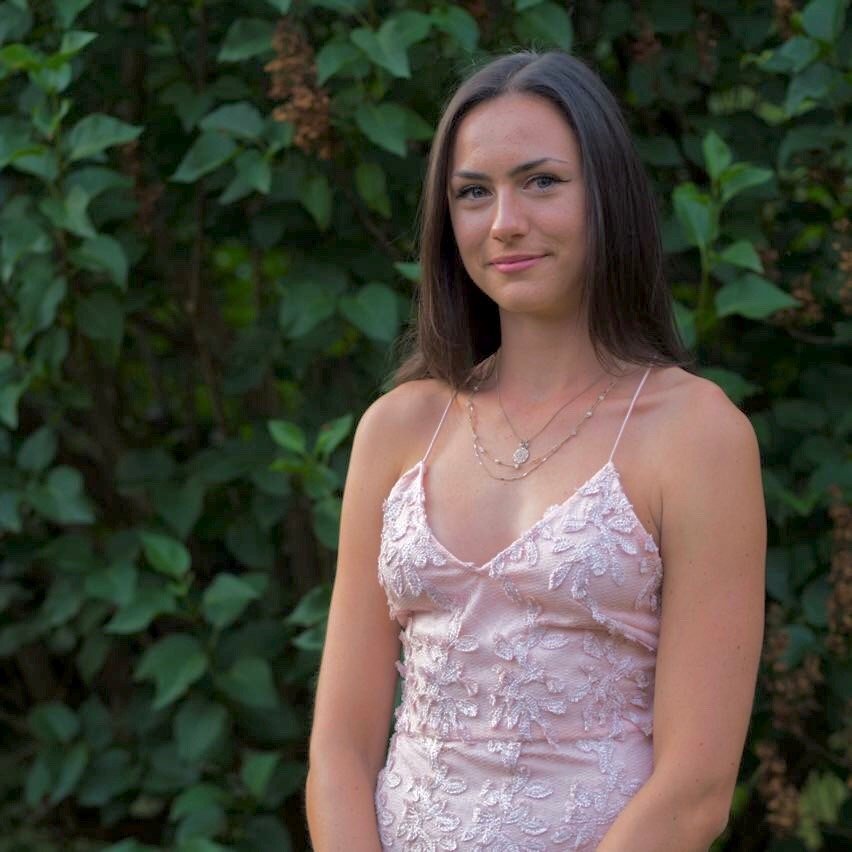 Working with brands at LOOKFANTASTIC for over two years I have developed my knowledge of all things beauty from key skincare concerns to niche makeup tricks and haircare hacks. I have a major passion for finding effective solutions that are easily accessible to everyone so that we can all achieve our best, glowing complexion.